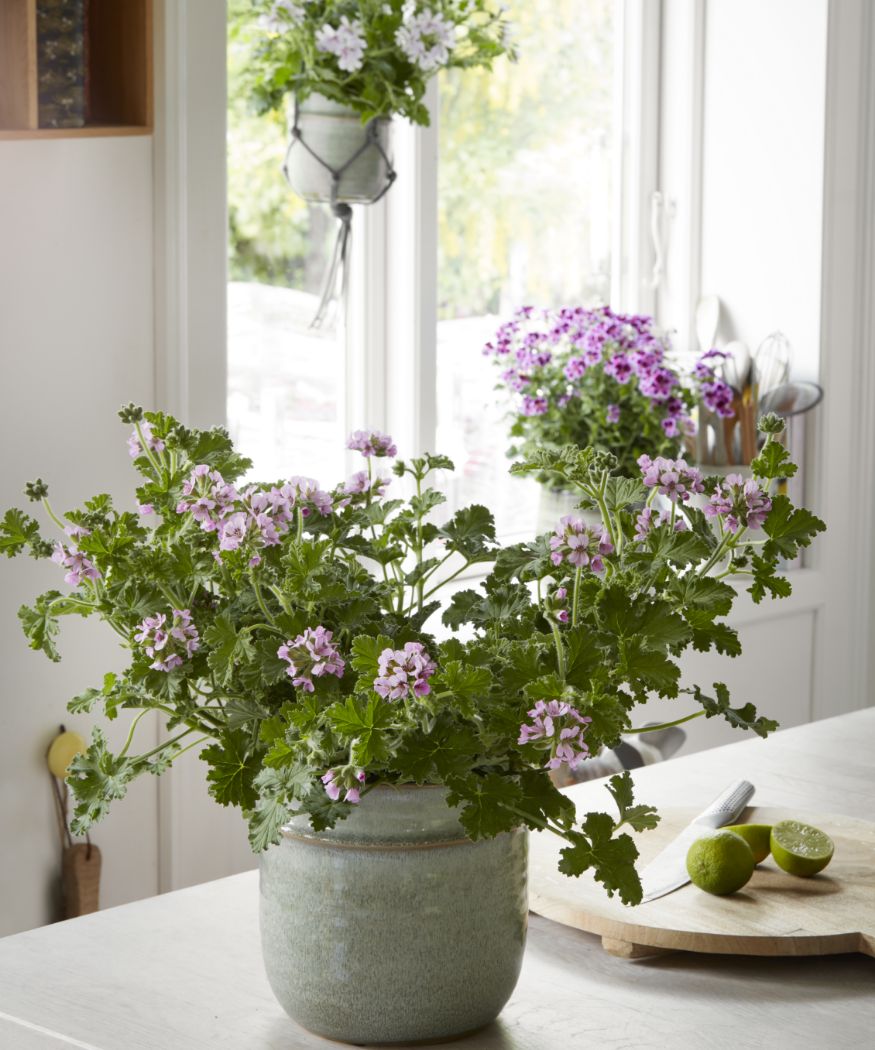 Pelargonium for Europe highlights the global trends that are set to influence plant choices and gardening styles as we head towards the 2021 growing season.
Throughout the pandemic, our homes and gardens have been transformed into sanctuaries – safe havens during these unprecedented times.
Across Europe, whether it's a balcony, courtyard or traditional family garden, a green oasis has thrown households a lifeline, offering a welcome distraction resulting from plants and nature that has bolstered our mental wellbeing.
There's a trend, however, that was gathering pace long before Covid-19 turned the world upside down. In the past, homes and gardens had been regarded as separate entities; two highly different zones, with a distinct division between interior style and outdoor spaces.
With families increasingly regarding exterior zones as 'outdoor rooms' for relaxation and dining alfresco, the lines between interior and exterior design are becoming increasingly blurred. Now, growing importance is being placed on providing a seamless transition between indoor and outdoor spaces, with plants playing a pivotal role.
Initially, the trend focused on a natural progression of interior style to the great outdoors – think interior wall tones extending to fence panels, and outdoor tables and seating that complement the look of interior furnishings. Outdoor mirrors, wall clocks and exterior décor have all helped households to express their style under the skies.
During the pandemic, however, it is the cultivation of plants that have provided inspiration and hope for the future. For 2021, foliage and flowers are set to top the popularity stakes when it comes to expressing our tastes both indoors and out – but what global trends will influence the blooms we grow over the next 12 months?
Pelargoniums tap into colour trends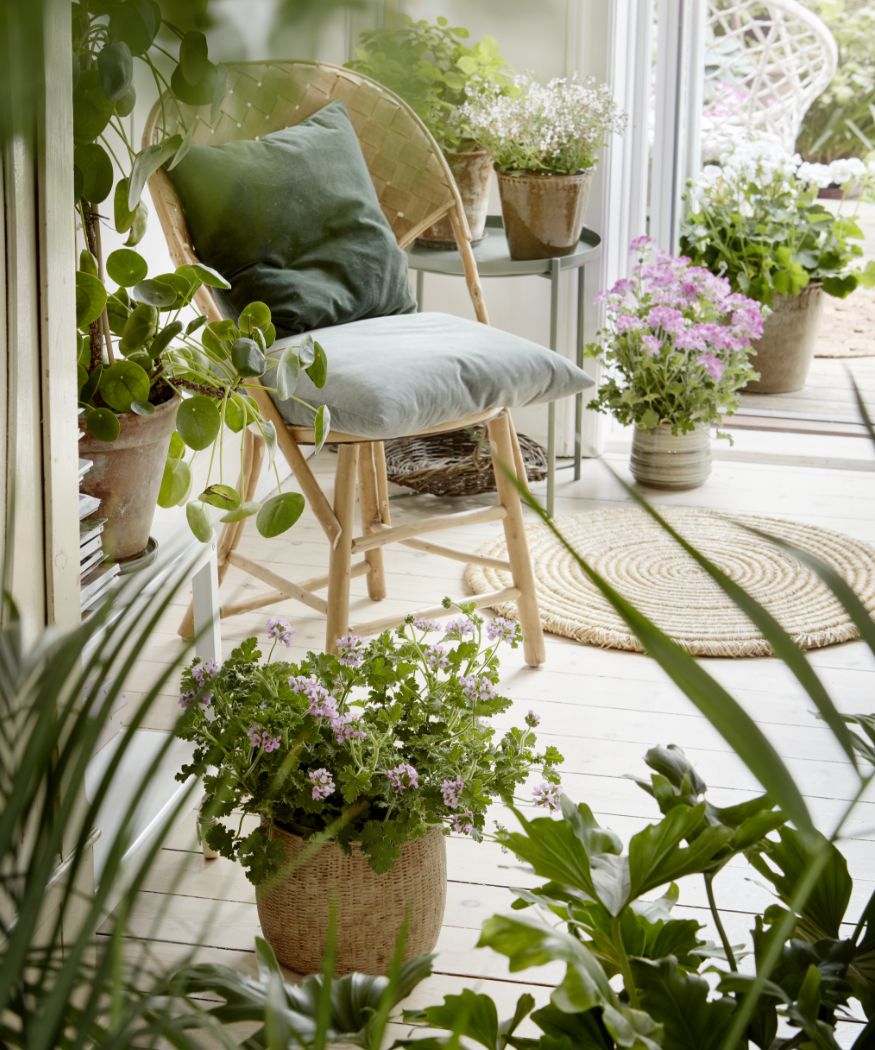 Trend experts at Pantone have named 'Ultimate Gray' and 'Illuminating' (a sunshine yellow) as their colours of the year 2021. Pelargonium for Europe believes that both these choices represent a perfect backdrop for ever popular pelargoniums. Hues of grey have already been dominating fixtures and fittings ranging from kitchen units to wallpaper. Now, grey is the go-to colour for exterior cladding, driveways, patios and fence colours. When grown against a contemporary grey backdrop, the vibrancy of pelargoniums in bright shades of white, red, pink and salmon comes to the fore, providing an upbeat contrast that makes these classic blooms stand proud.
Pantone describes 'Illuminating' as "bright and cheerful yellow, sparkling with vivacity – a warming yellow shade imbued with solar power".
With bold, uplifting hues rising in dominance during the pandemic, there can be no brighter backdrop for terracotta pots of pelargoniums in classic rich-red and pink tones, providing that hot splash of colour and an atmosphere of holidaying at home that we desperately crave.
Making bold statements
The days of light, neutral tones are over. Paint and designer brands across the globe are reporting vivid shades are witnessing an unprecedented rise in popularity. Bold green shades, in particular, are becoming increasingly popular within exterior living areas, with everything from outdoor furnishing tones to contemporary fence paint coming in this popular, nature-inspired hues.
While greens are symbolic of the natural world, there is no finer tone to offset not just the flower clusters of pelargoniums but their much-loved foliage. For example, zonal pelargoniums often sport maroon or purple markings on their foliage, while trailing types offer distinctive leaves that resemble that of climbing ivy.
Both types are a first choice for a naturalistic display that taps into the potential of green shades to ramp up the drama of the natural world – while scented-leaved pelargoniums not only display green hues but offer a delicious aroma, when planted in full sun to enhance plants' aromatic oils.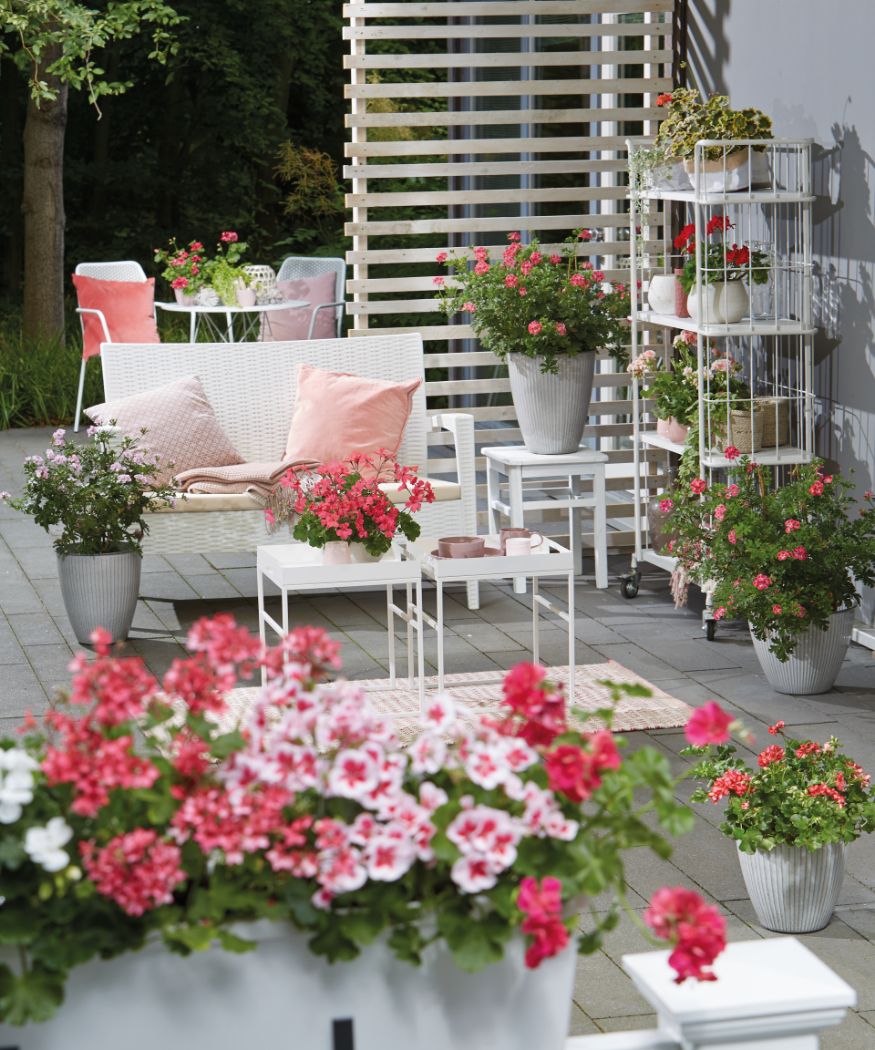 Embrace perfect pastels
Geranien sind die erste Wahl, wenn man Pflanzen mit schönen, langlebigen Blütenständen in zarten Farben sucht. Scarlet Opus, eine bekannte britische Agentur für Konsum- und Designtrendprognosen, betont, dass neben leuchtenden Farben auch Pastellfarben immer beliebter werden und mehr Weichheit, Zartheit und behagliche Formen mit sich bringen. Besonders dann, wenn Pastellfarben neben warmen Erdtönen zum Einsatz kommen. Die Agentur hebt für den Gartenbereich die wichtige Rolle von Weiß-, Rosa-, Mauve- und Fliedertönen hervor.
Diese Farben sind auch bei den Geranien zu finden, die man überall in Gärtnereien und Gartencentern kaufen kann. Die Farbe Terrakotta wird in der Trendanalyse ebenfalls aufgeführt. Pastellfarben stehen nach Ansicht der Agentur für Mitgefühl, Empathie, soziales Miteinander und emotionales Wohlbefinden – allesamt Dinge, die während der Pandemie wichtiger sind als je zuvor.
Bringing the outdoors inside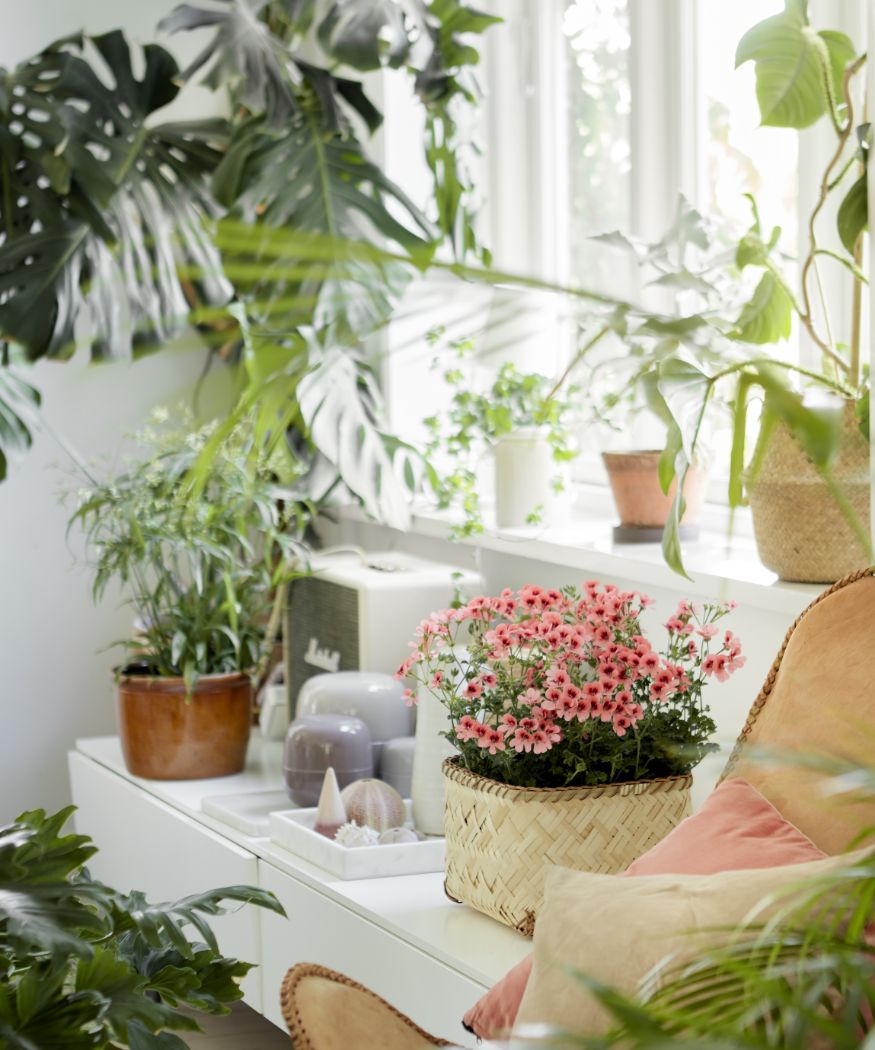 Geraniums can also survive in a bright place inside the house if cared for properly, though most varieties feel more at home in a sunny to semi-shaded spot outside. However, there are a range of varieties that thrive indoors including the Regal geranium which was originally cultivated as an indoor plant. With its beautiful flowers and rich colours, it's a wonderful feature in any room. They need plenty of light, so make sure it's placed in a bright location.
And finally… gentle on your wallet
While 2021 offers a glimmer of hope that recovery from the pandemic will get underway, there's no escaping the fact that the economic fallout of Covid-19 will be hammering everyone's finances for years to come, with the International Monetary Fund forecasting the worst economic downturn since the Great Depression.
While gardening remains the perfect antidote to economic gloom – it's estimated that millions of people have taken up gardening during the pandemic – there is no doubt that gardening on a budget will come to the fore in 2021, as household finances are squeezed.
It's worth remembering that pelargoniums are the ultimate value-for-money plant:
Cheap to buy, blooming prolifically over a long season, easy to grow, drought-resistant and capable of flowering all the way through to the first frost. Exceptional value doesn't get better than that!