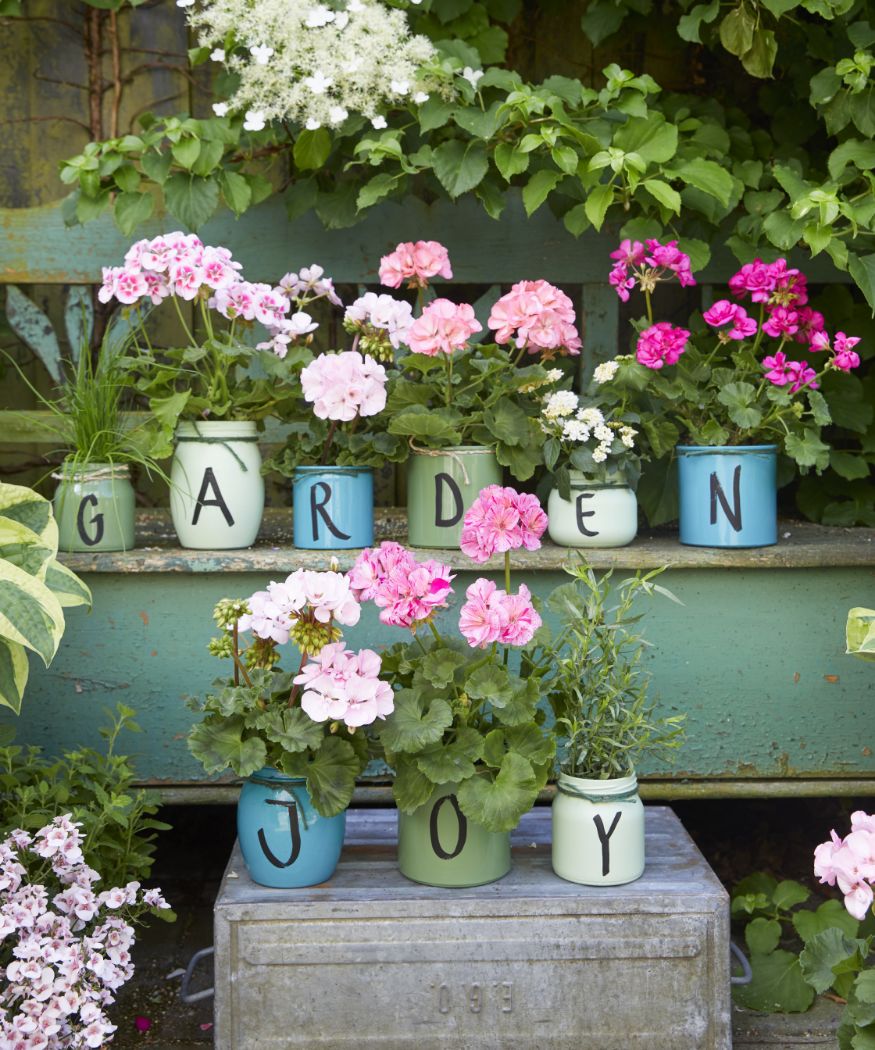 Summer gardens: Unwind, create, feel good. Creative DIY ideas with geraniums.
A garden is the perfect place to relax and escape from everyday life. Surrounded by lush greenery and colourful flowers it's the perfect spot to chill out.
But that's not all:
Gardens also offer plenty of space to explore your creativity and try out new design ideas. They give you the opportunity to discover how satisfying it is to create something of your own in the open air and in harmony with nature. The experts at Pelargonium for Europe show you some affordable DIY ideas with geraniums that are guaranteed winners and that can instantly transform any garden into a unique haven of wellbeing.
Pretty upcycled garden feature
This cute DIY idea cleverly plays with the contrasting pinks tones of geraniums and the green, turquoise and beige of the customised planters.
The on-trend upcycled look is so easy to do:
Simply coat different-sized empty jam jars with waterproof spray paint in the three different colours and tie co-ordinating string around the neck. Place the jars in the colour order you want then, with a waterproof marker, write a letter on each one to spell out a word or words of your choice. Finally, pot geraniums and other plants into the jars. That's it!
Tip: To prevent waterlogging due to the lack of drainage holes, water sparingly and keep the jars out of the rain.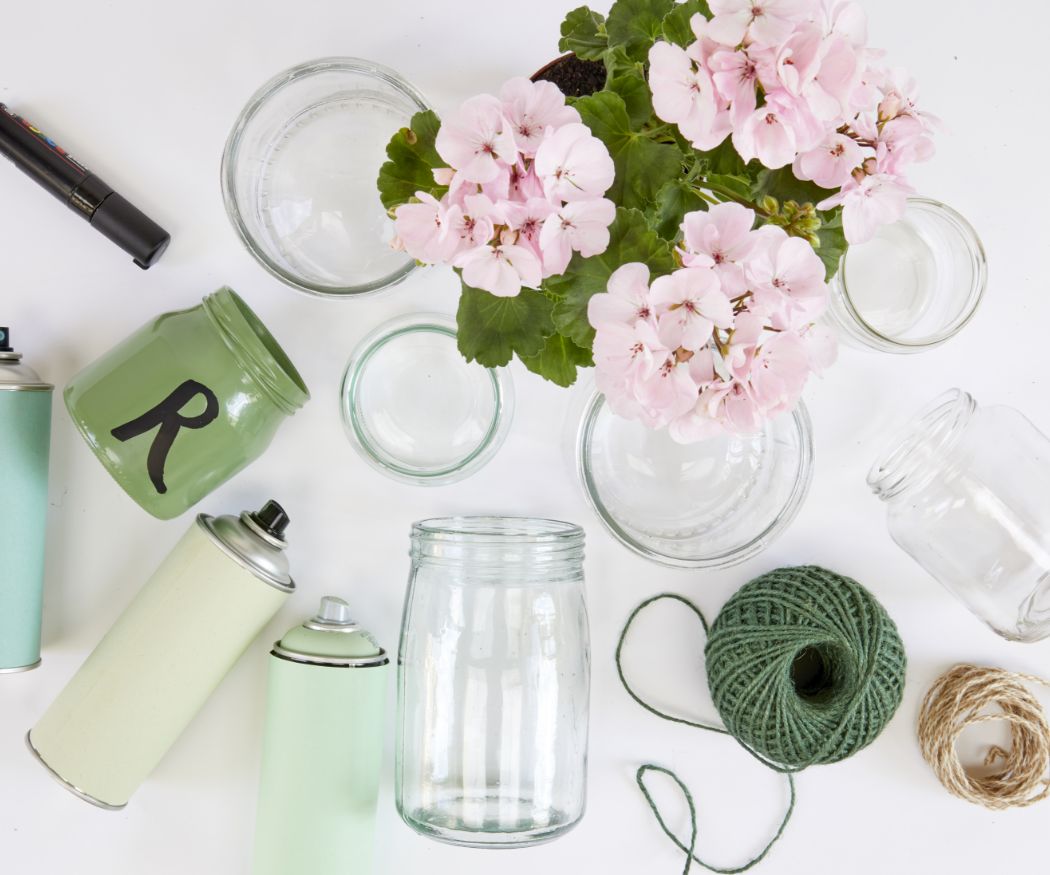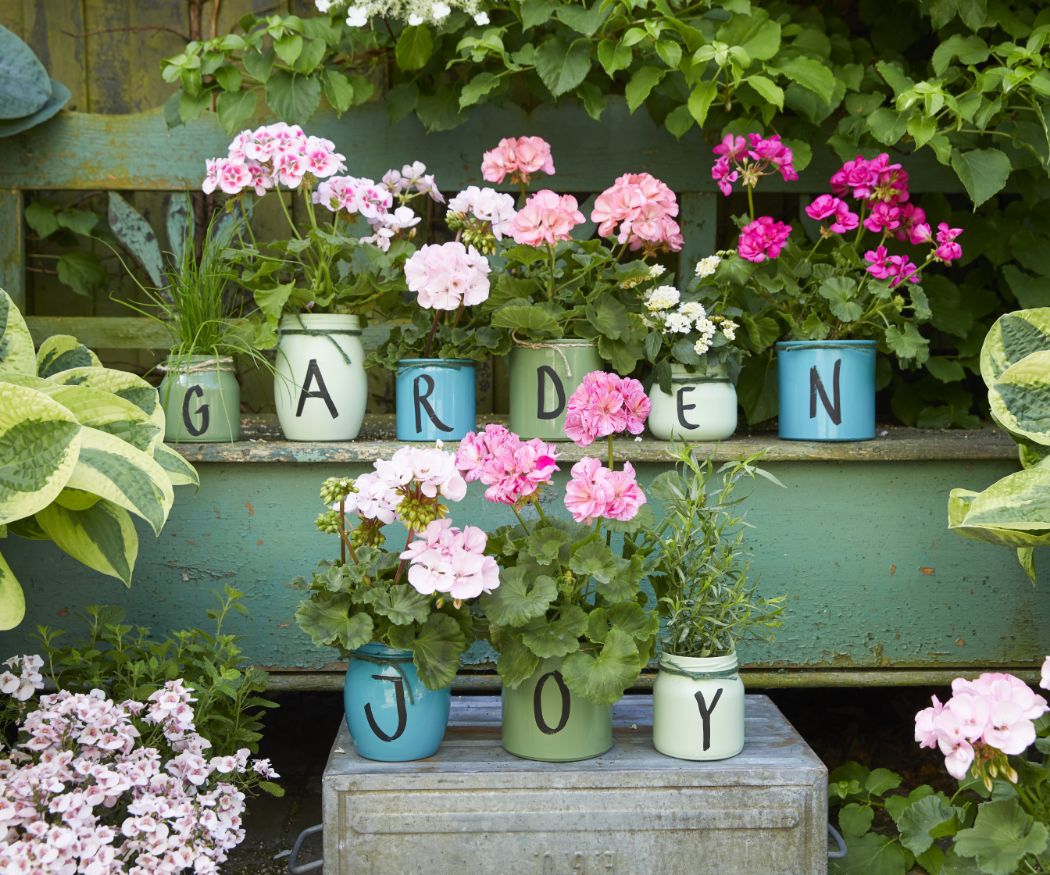 Vertical shutter garden
Relaxed simplicity:
Colourful geraniums, foliage plants and herbs in hand-sewn oilcloth bags transform old shutters into an on-trend vertical garden with minimum effort. To make the bags take a piece of oilcloth, measuring 50 x 24 cm. With the reverse sides facing out, fold it widthways and sew together along the sides, leaving an opening opposite the folded end. Then turn the bag right side out to hide the seams. Attach two eyelets to one layer of the oilcloth at the opening on the right and left. Plant the bags up with geraniums and hang them on hooks on the shutter.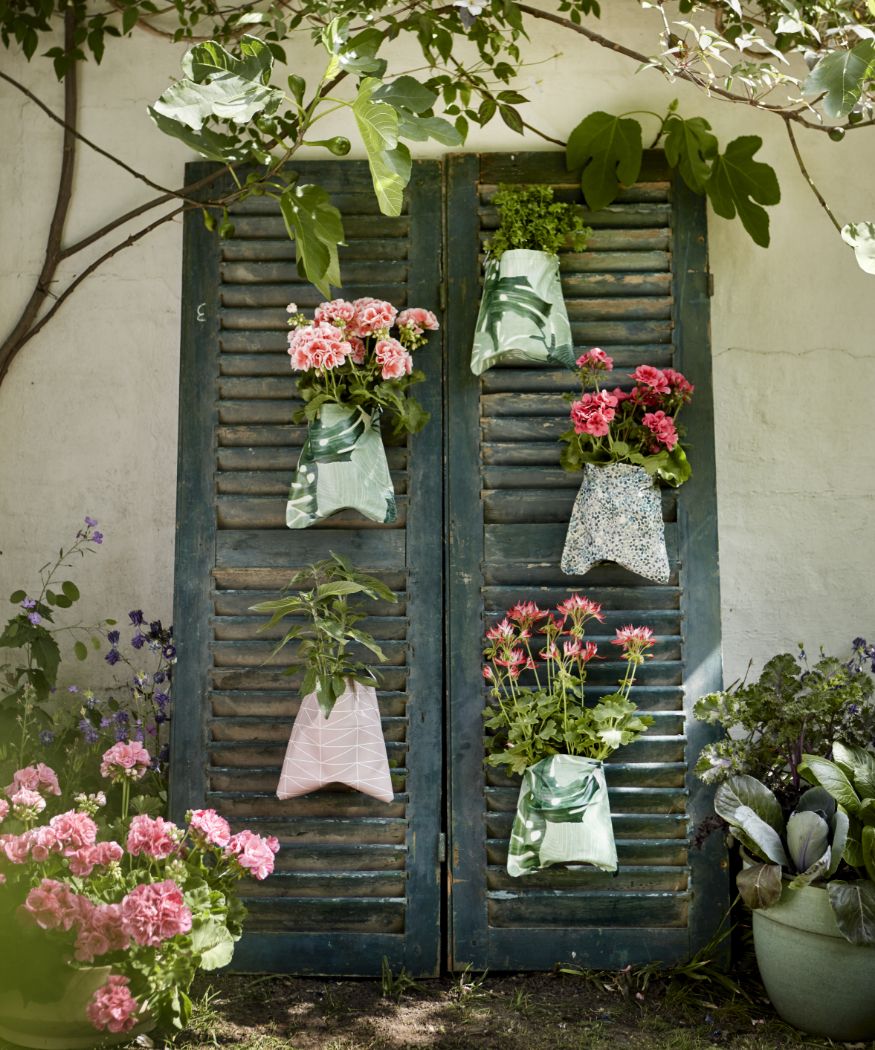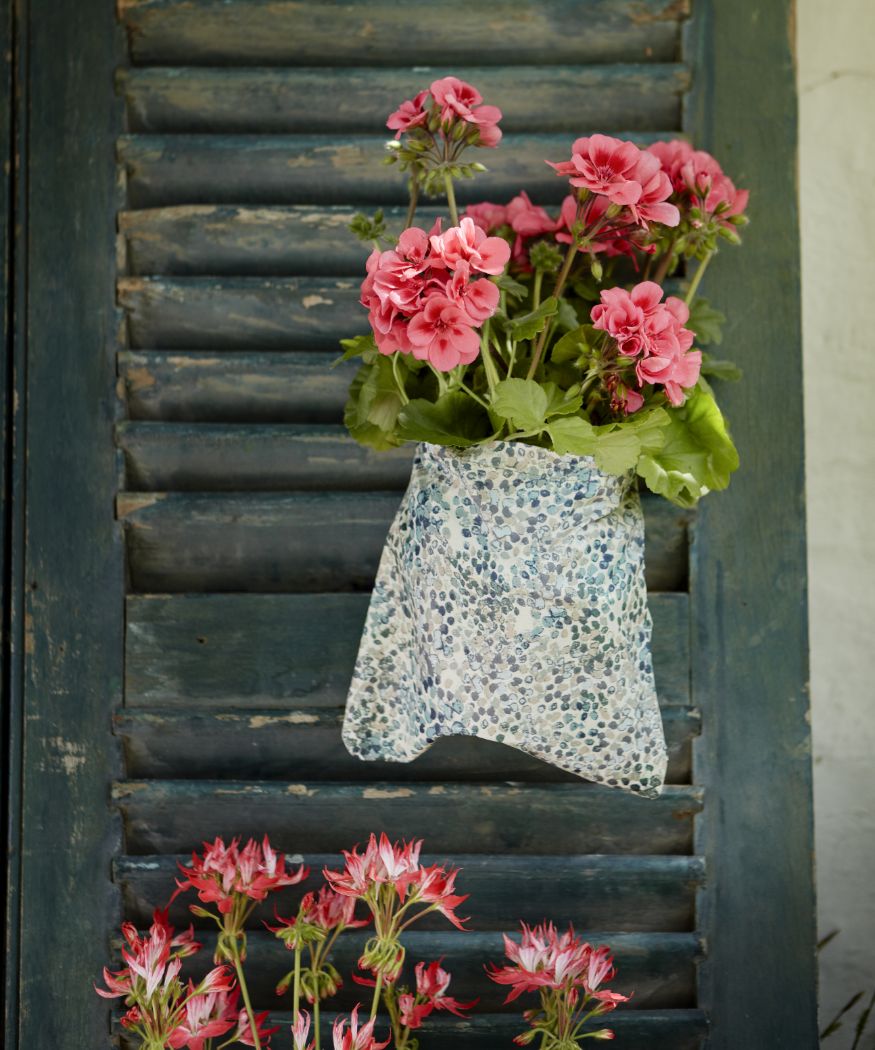 A unique feature: hanging chair shelf
Quirky garden decoration:
With a few simple steps an old wooden chair can be transformed into an ingenious hanging shelf for displaying a flowering geranium.
Instructions:
Take apart an old wooden chair so the backrest is still intact, but removing the seat and legs. Saw sideways across the middle of the seat and screw the front half of it to the backrest so the sawn edge faces the back. Finally, spray the finished piece with waterproof paint, hang it up and decorate with a potted geranium and other decorative objects.
Floral makes with bike wheels (and bikes)
Dinner in the garden under a canopy of flowers? No problem with this great DIY upcycling idea!
Attached to a pergola with string, colourfully painted old bike wheels are perfect for hanging flowerpots from. Go for easy-care geraniums in a variety of colours for maximum floral impact. Team with colourful cut geraniums as table decor.
Bike wheels also work well as a homemade vertical garden. When hung on a wall, they make a quirky, eye-catching display for colourful flower pots. Simply attach the pots to the spokes with wire. Flowering geraniums in various shades give a great show of flowers.