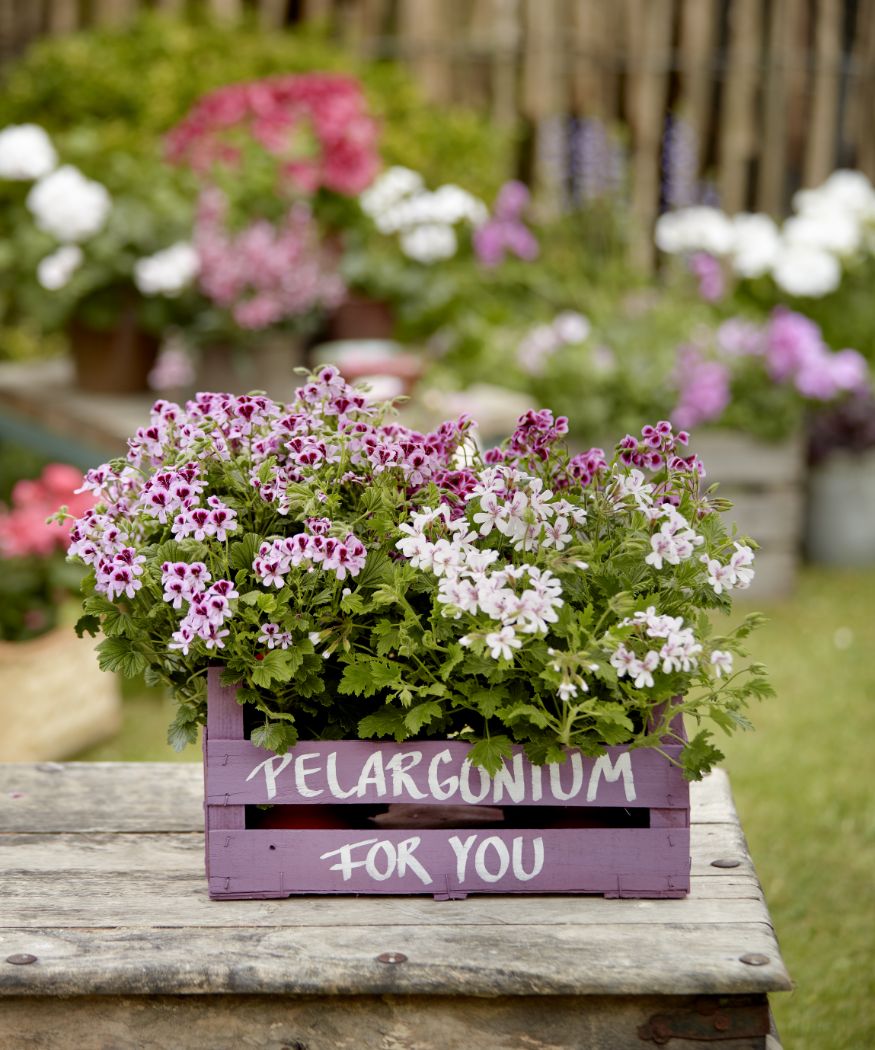 Say it with flowers! Floral gift ideas with geraniums.
Geraniums aren't necessarily the first thing that comes to mind when you want to give flowers. But this low-maintenance flowering beauty makes a great summer floral gift. Whether for Mother's Day, a birthday, Sunday brunch or garden party gift – its vibrant colours and varied flower shapes make the geranium the ultimate symbol of summer that is sure to put a smile on the face of the recipient. The experts at Pelargonium for Europe showcase some gorgeous gift ideas with geraniums that you can make in no time.
A boxful of floral joy
In summer, a hand-painted wooden box full of richly flowering geraniums is the perfect gift idea for any balcony and garden lover. It looks extra pretty if the geraniums and wooden box colour are co-ordinated. Include a message as well, to give the whole thing a personal touch!
Note: Even for people who don't have a garden or outside space, this geranium box still works. They were originally cultivated as indoor plants so cooking fans will love a selection of different scented geraniums, such as rose- or lemon-scented, which have culinary uses.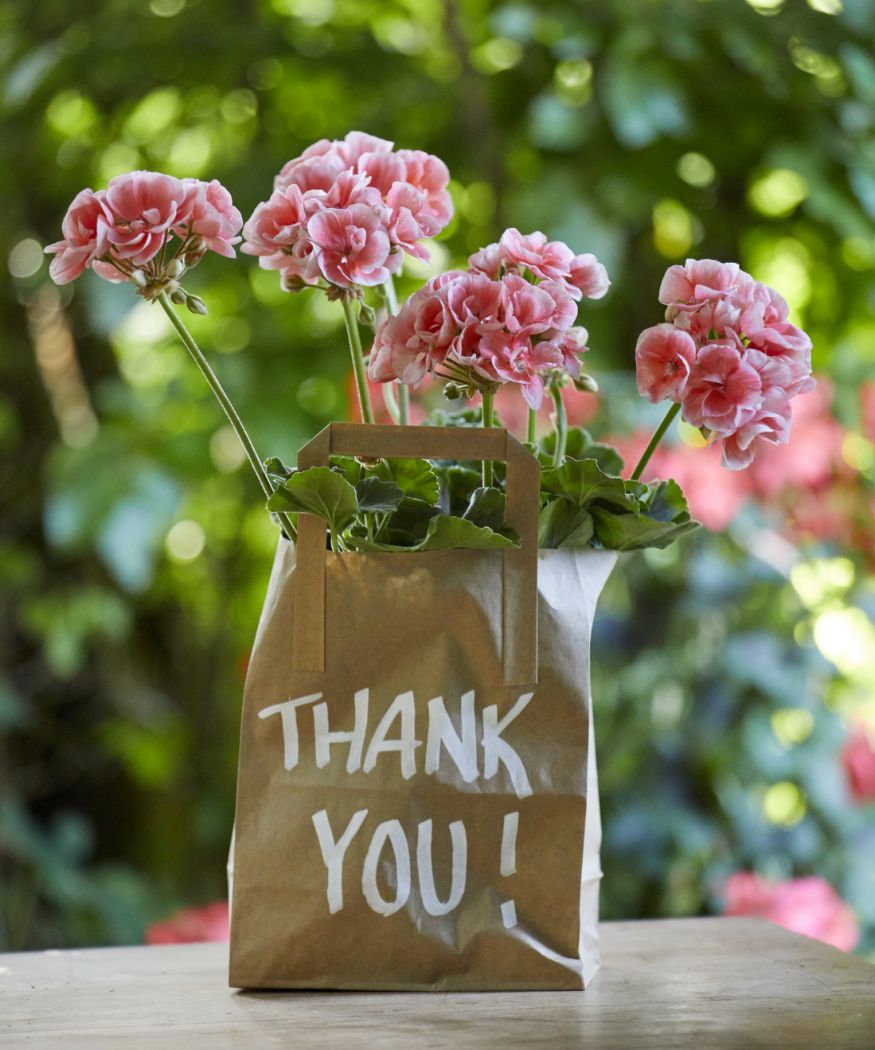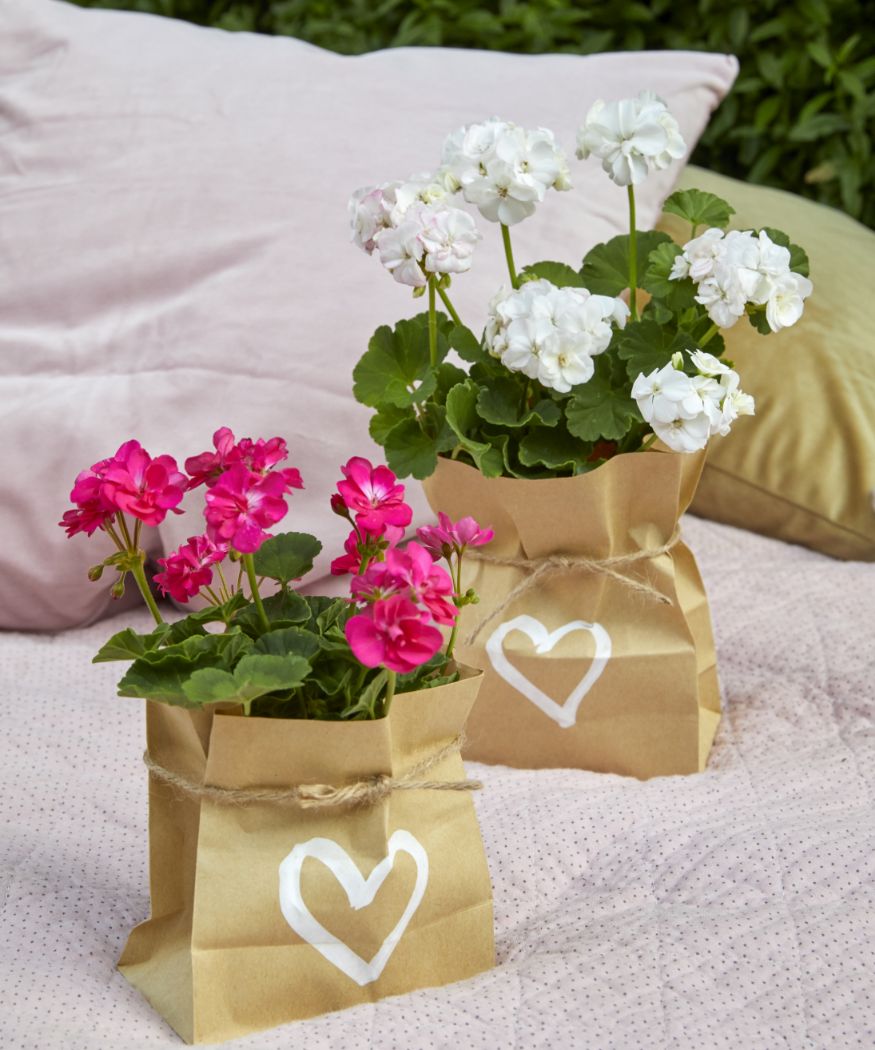 Geraniums in a bag or basket
A single geranium in a plain paper bag makes a simple and effective thankyou gift.
Vibrant geraniums in decorated paper bags are also great as a souvenir or little farewell gift for guests. Flowering geraniums, paper bags, jute string and white paint are all you need to make this sweet gift idea.
A decorative basket filled with colourful flowering geraniums is also a lovely alternative to a bouquet, which will delight anyone, not only garden or balcony owners.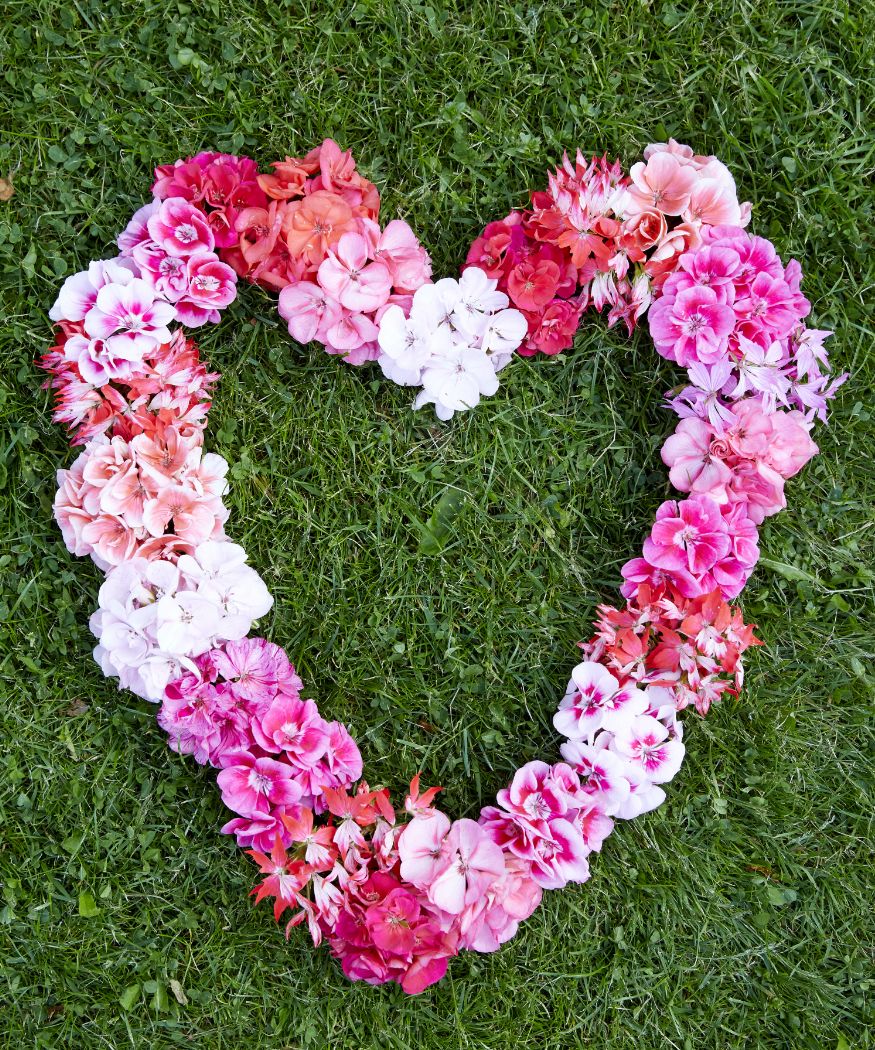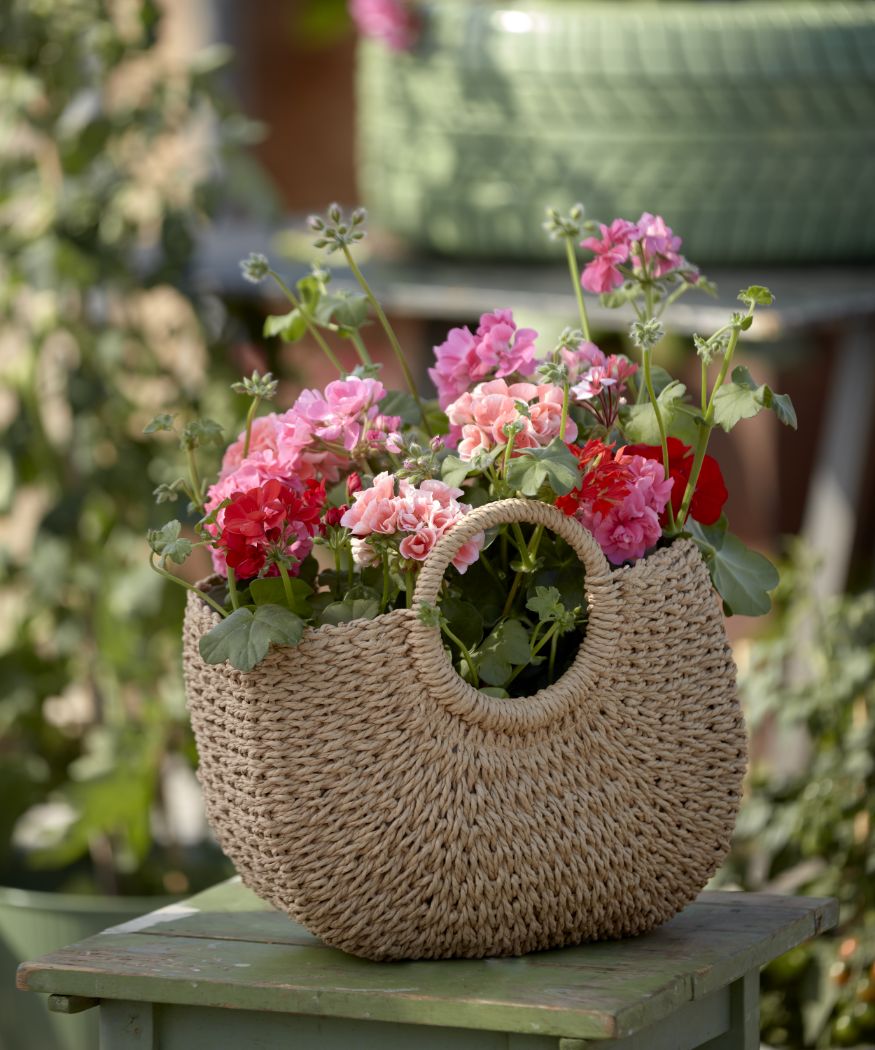 Mother's Day idea
A heart made from multi-coloured geranium heads makes a sweet declaration of love for your mum!