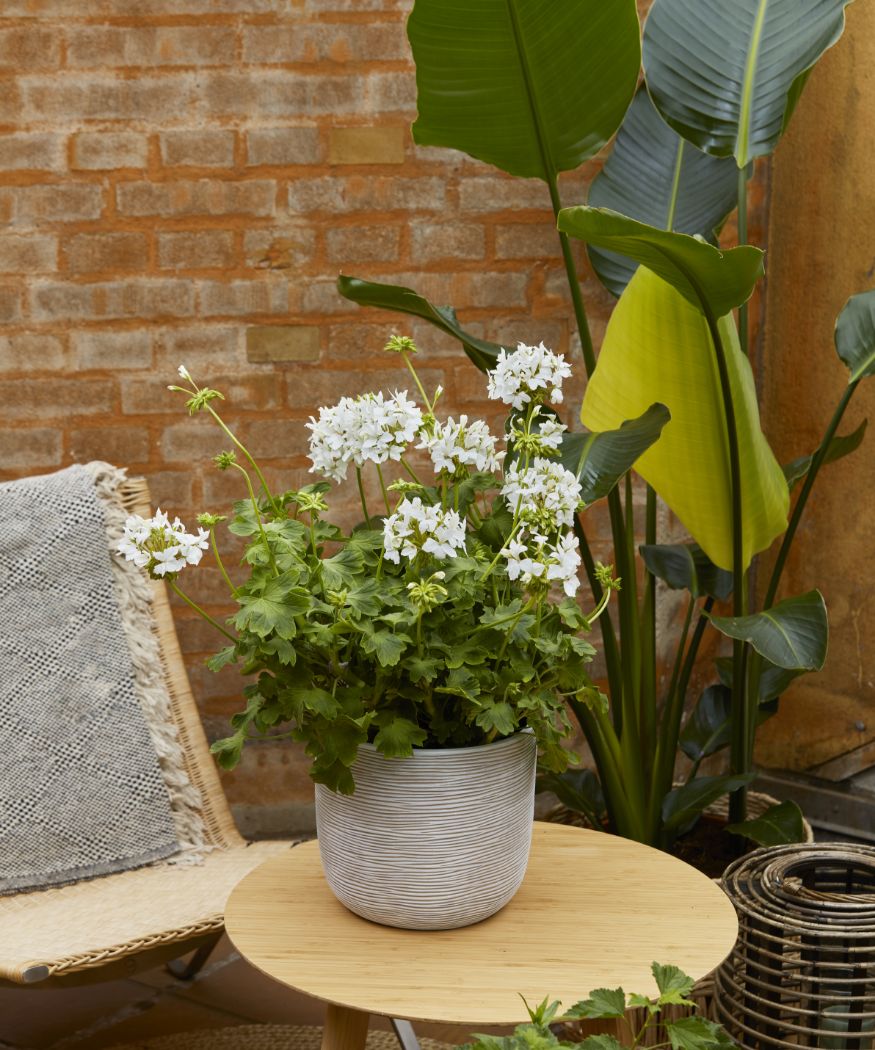 Plant a touch of the Mediterranean in your garden and holiday at home with exotic pelargoniums.
Fashions come and go in gardening, but in recent years one trend has consistently gathered pace – the rising popularity of exotic and sub-tropical planting. Fuelled by television makeover programmes, gardeners' love affair with 'outdoor rooms' has been driving demand for lush foliage plants and dazzling blooms that rekindle memories of happy holidays in warmer climes.
The mere sight of exotic flora and fauna has the ability to whisk us off to far-away lands while we're relaxing in our own back yards, an activity that, due to the ongoing pandemic, is going to be on the cards again this spring and summer. So, there has never been a better time to spruce up plots by introducing planting that reminds us of better times spent abroad with family and friends.
When it comes to creating an atmosphere of holiday at home, it's no surprise that specimen foliage forms the backbone of many sub-tropical planting schemes – think palms, bananas, olives, phormium and tree ferns to name a few. However, no exotic border is complete without an assortment of vibrant colours that turn up the heat, even if the weather is far from tropical. We're talking blooms that will positively glow while you're sat outdoors on a warm summer's evening, glass of wine in hand – and there's one that's simply unbeatable for flower power, and that's the pelargonium.
The reason why these versatile plants remind us of our travels is that they adorn so many open spaces and residences across Europe. You'll find window boxes of pelargoniums in full bloom in courtyards of restaurants and cafes; blooming profusely in terracotta pots around whitewashed villas and gracing bowls and planters in hotels, often overlooking olive groves and sun-lapped coastlines. It's no wonder that the mere sight of these Mediterranean-style plants has us dreaming of a time when we're able to travel freely once again.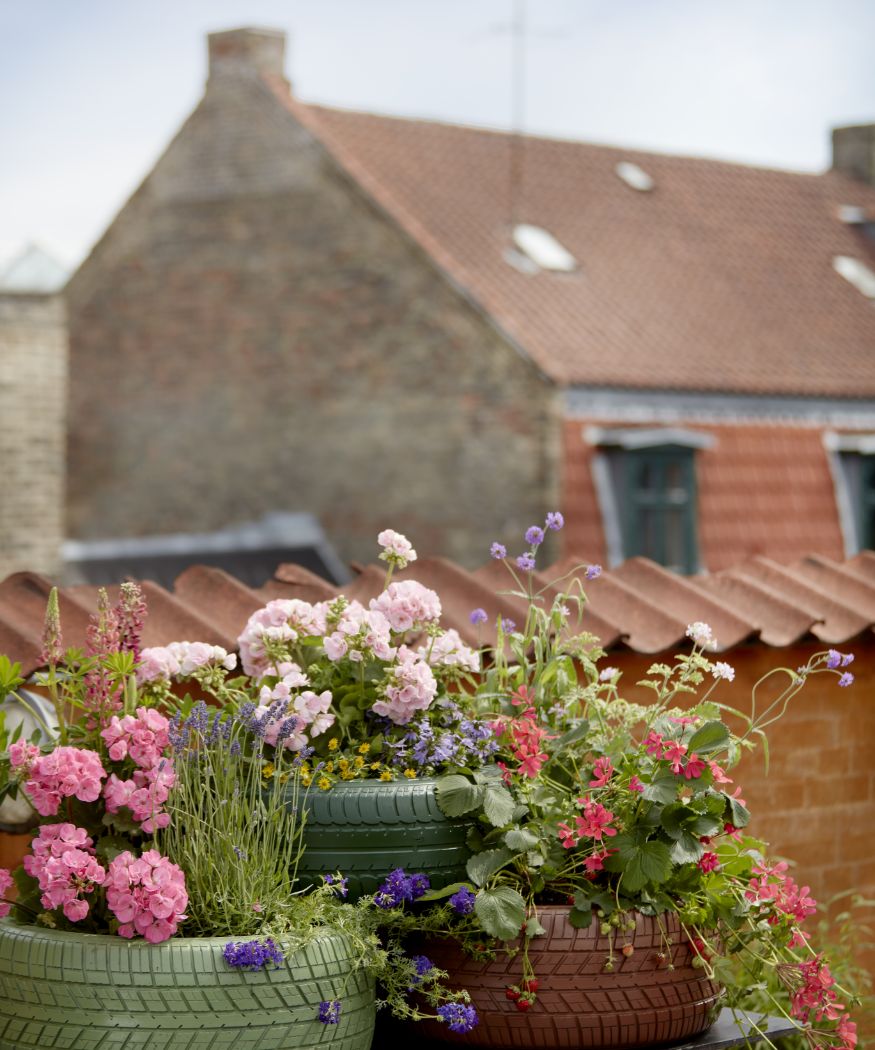 In the meantime, planting up pots of pelargoniums or introducing these summer dazzlers to beds and borders will inject a riot of colour to any outdoor space, once the last frosts are over. With so many bedding plants on offer, why should pelargoniums be gardeners' first port of call at nurseries and garden centres this spring?
First and foremost, they're unbeatable for flower power, bursting into bloom as early as June and carrying on until the frosts – and if autumn is mild, it's common for plants to still be in flower as late as November.
Secondly, pelargoniums offer remarkable resistance to extremes of heat and drought:
That's why they're commonly grown in sun-soaked regions of Europe.
While other popular bedding plants such as impatiens are likely to suffer leaf scorch in blistering heat and shrivel if compost is on the dry side, pelargoniums simply shrug off the baking midday sun, although it's wise to not let compost become completely parched, as all summer bedding benefits from regular watering. Forget to water for a day or so, however, and pelargoniums are unlikely to suffer long-term damage. And by liquid feeding once a fortnight throughout the warmer months, flowers will keep on coming, taking displays to the next level.
Above all else, gardeners crave their trademark clusters of exquisitely coloured blooms, held high on sturdy, weather-resistant stems. Choose the right varieties and you can benefit from a host of foliage styles, including aromatic leaves infused with scents of lemon or roses – a must for outdoor living and al fresco dining areas such as patios, especially where families will be gathering to enjoy summer barbecues.
Choosing pelargoniums for pots
Even those who are brand new to gardening and are yet to grow their green fingers can enjoy pelargoniums in full bloom all summer. Whether grown solo or in mixed displays, it's hard to go wrong; just follow the expert advice from Pelargonium for Europe.
For a traditional Mediterranean look, grow pelargoniums solo in containers. Terracotta pots provide a classic backdrop, and unlike container plants that sit in their pots all year-round, gardeners don't need to worry about forking out for frost-proof Terracotta, as pelargoniums are frost-tender and will need to be brought indoors before temperatures fall.
Before planting, only choose containers with drainage holes in the base, before filling with quality multi-purpose compost.
Gardeners are spoilt for choice with the sheer range of pelargoniums on offer: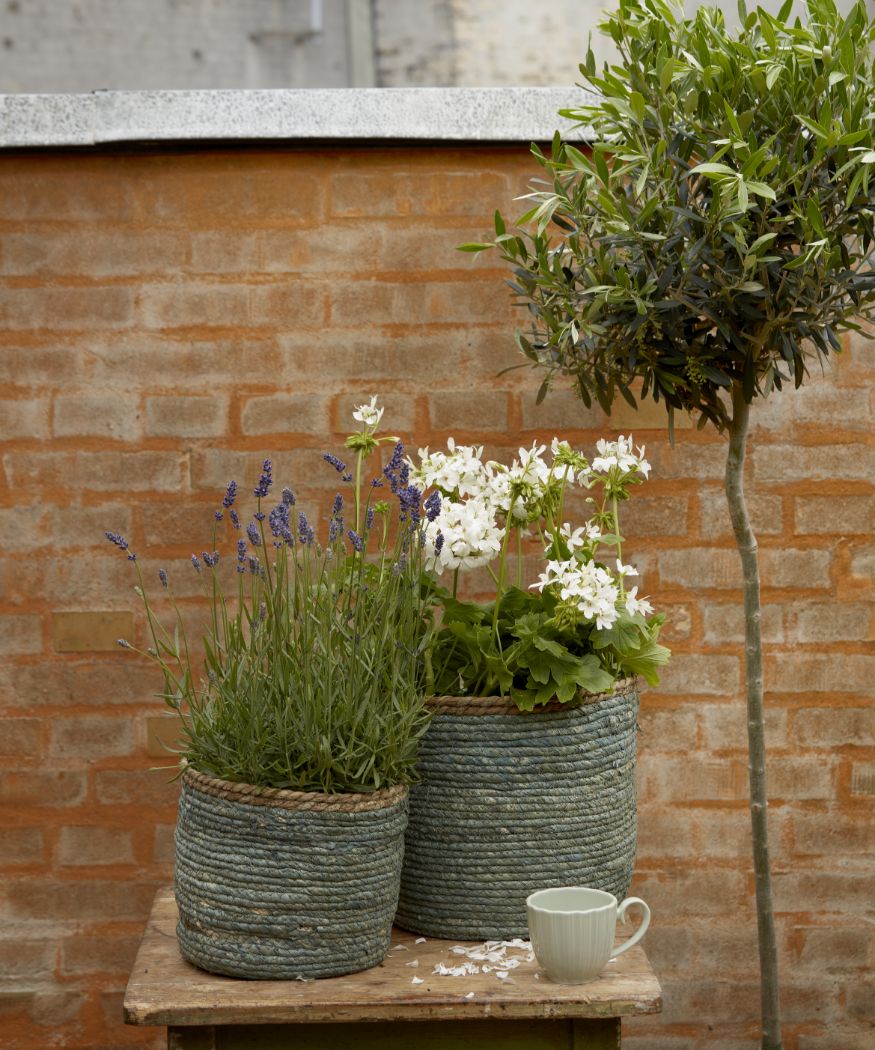 upright zonal types are hugely popular for summer bedding, loved for their prolific blooms in red, white and shades of pink, while regals flower earlier with showy, ruffled flowers. Ivy-leaved types are the ones to go for as they'll trail and tumble over the sides of containers, covering every inch with flowers and foliage. Looking to introduce aromatic planting? Keep your eyes peeled for scented-leaved pelargoniums and site plants in full sun, which really brings out the strength of foliage fragrance.
When introducing pelargoniums to containers, plant at the same depth as in their pots, firming-in gently and watering-in well. Don't cram plants in too tight though: good air flow around foliage is recommended for keeping disease at bay, especially in wet summers, so allow plenty of room for growth to avoid containers becoming too congested. Pelargoniums can only go outdoors when the risk of frost is over, commonly between late May and early June, so keep an eye on weather reports for your region.
Choosing perfect planting partners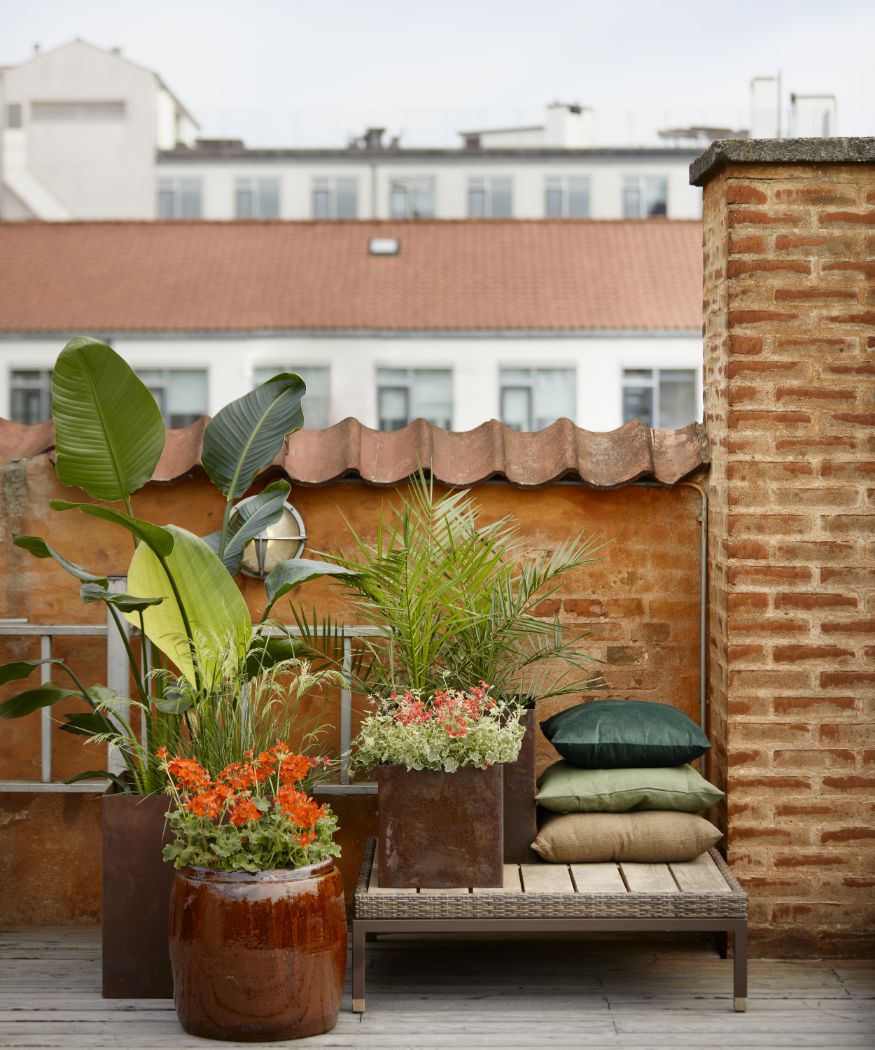 When it comes to planting in beds, borders and mixed containers, the world's your oyster (or should that be your garden?), as there are dozens of great exotic companion plants that perfectly complement pelargoniums' decorative foliage and vibrant clusters of flowers. As pelargoniums are generally low-growing, they're brilliant for ground cover when mixed with other Mediterranean-style favourites.
Growing alongside lavender, a first choice for Mediterranean-inspired planting, is a must, as both plants are sun-worshippers and the intense, aromatic violets and blues of lavender flowers are a magnet for bees during the warmer months. Pelargoniums are a top choice for underplanting taller Aeoniums (try the variety 'Zwartkop') – a staple of exotic borders with its purple, almost black succulent leaves.
Turn up the heat by mixing pelargoniums with cannas, which are some of the showiest and most statuesque tender perennials to grace tropical planting schemes. Their big, lush leaves and showy flower spikes make a perfect backdrop for the smaller, highly ornamental blooms of pelargoniums and, of course, their non-stop clusters of show-stopping flowers.
Giant firework-like spikes of agapanthus will tower above pelargoniums in summer, helping to provide a floral extravaganza at all levels, while the stalwarts of exotic borders – dahlias – have been surging in popularity in recent years and are available in a multitude of styles and heights that perfectly compliment pelargoniums' classic blooms. If you're looking for ground cover bedding to sit alongside pelargoniums to turn up the heat even further, then flame red salvias fit the bill perfectly. In short, pelargoniums make great companions for so many exotic summer favourites that gardeners really are spoilt for choice. There's simply no better plant to create a relaxing holiday atmosphere at home. All we need now is a hot, dry summer to savour their stunning blooms.