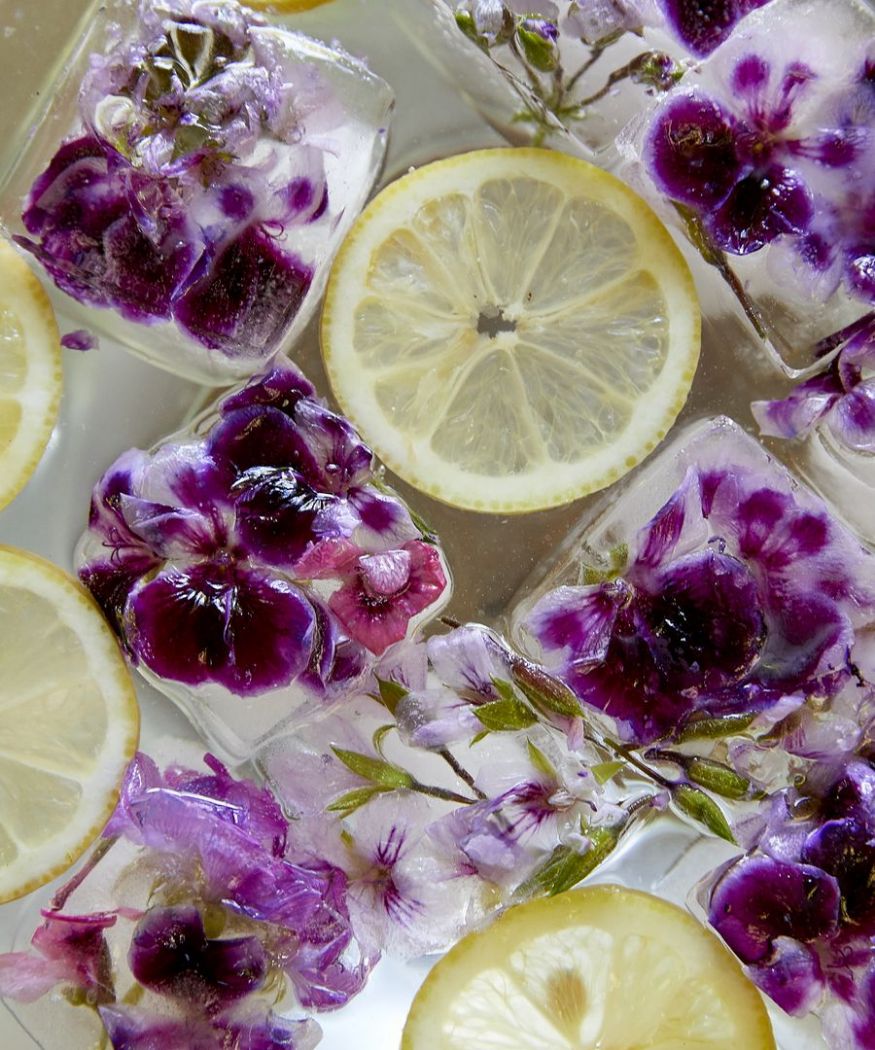 Long-lasting flower magic. Homemade decorations featuring dried geraniums
Extend the summer forever. Wouldn't that be nice? Dried geraniums can do that. They preserve the most beautiful time of the year. Transformed into creative ideas, they are ready and waiting to give geranium fans a special treat. The experts at Pelargonium for Europe (PfE) share some quick and easy craft ideas and give tips on how to make dried geraniums a success.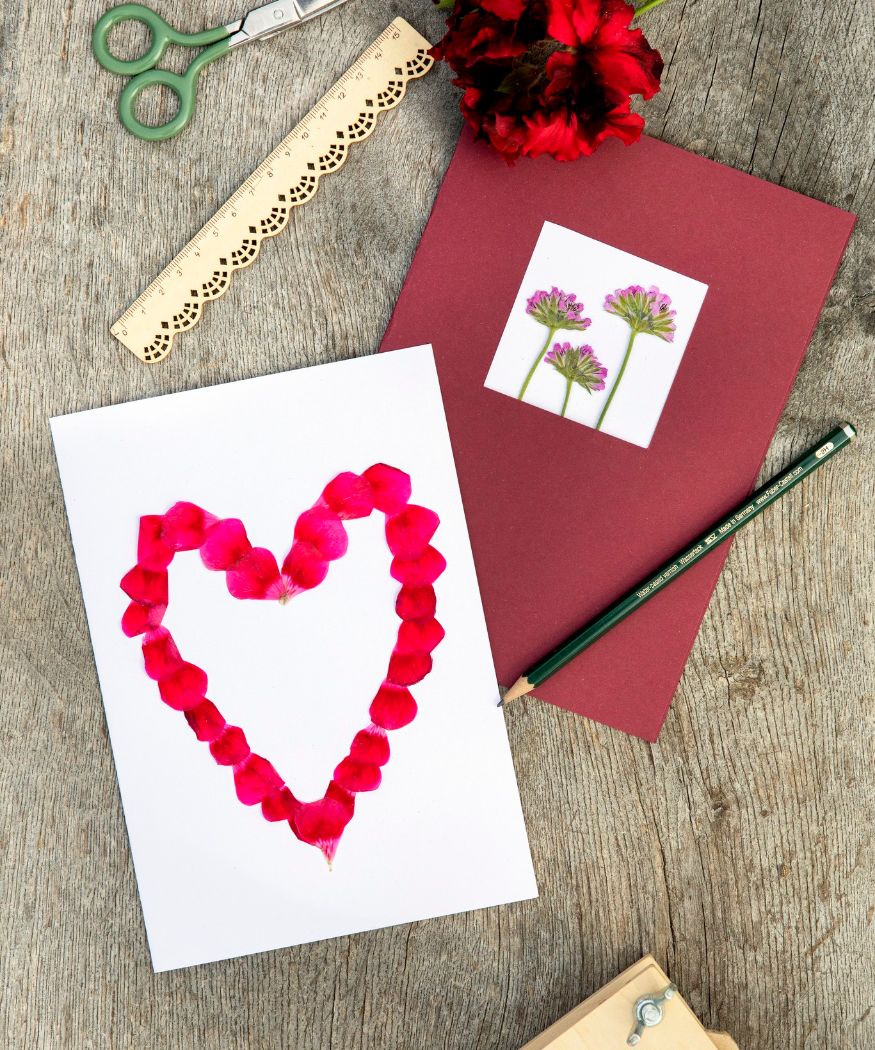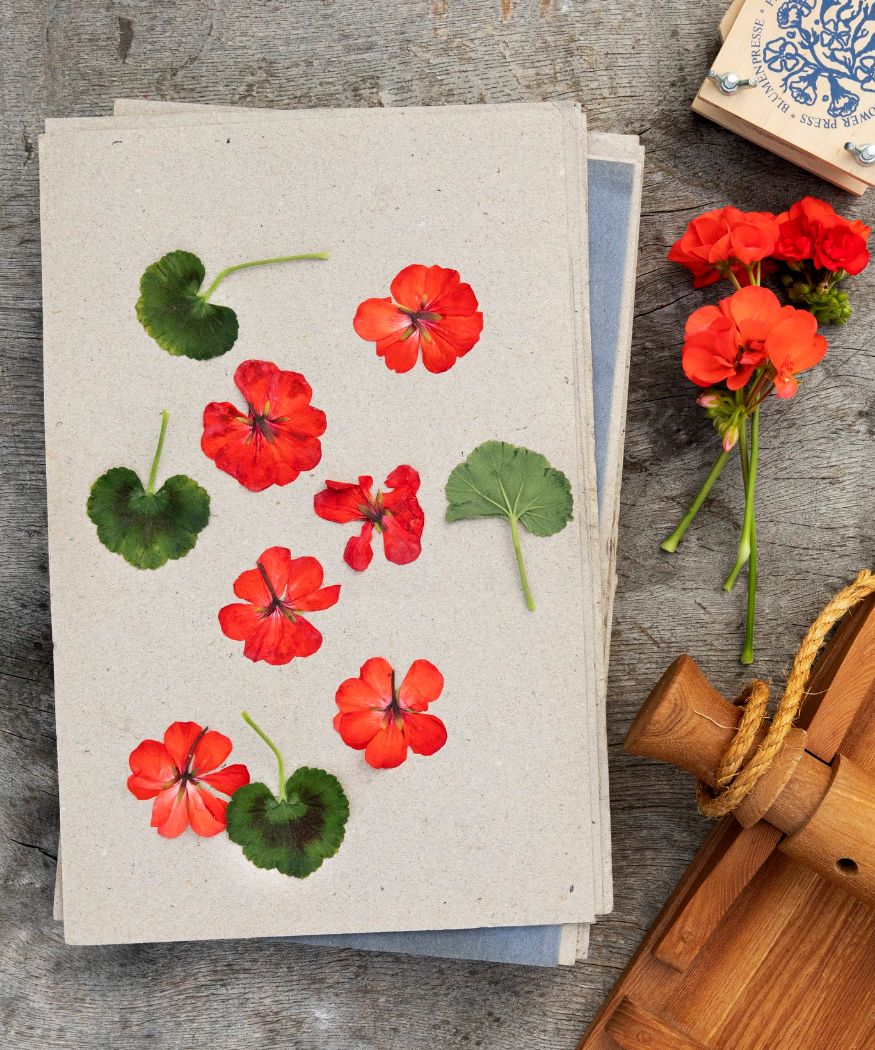 Ideas with pressed geranium flowers and leaves
You can create beautiful homemade works of art with pressed geranium flowers and leaves. A thick book is ideal for pressing. Place blotting paper or printer paper between the book pages and the flowers to prevents the pages of the book from discolouring or curling. Or you can use a flower press.
Tip: Always use fresh, undamaged flowers so they retain their original colour and structure after drying. When pressing, make sure the flowers don't touch each other, otherwise they will stick together when drying.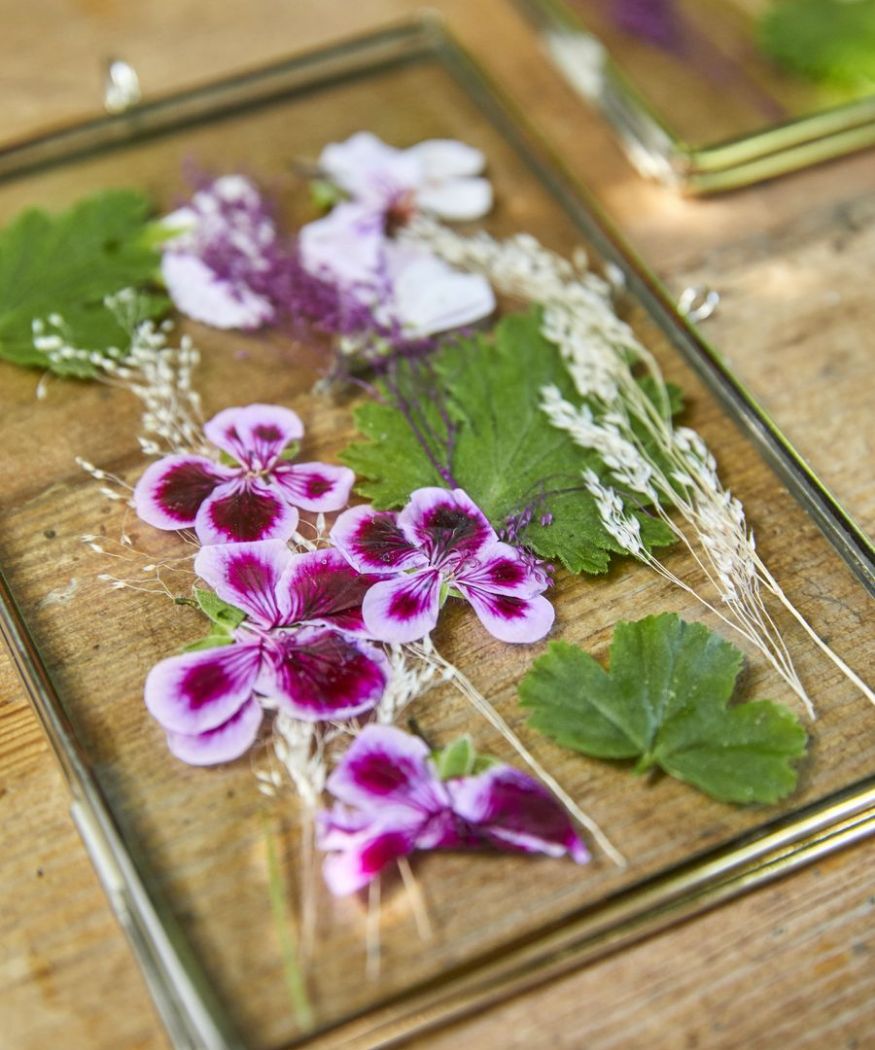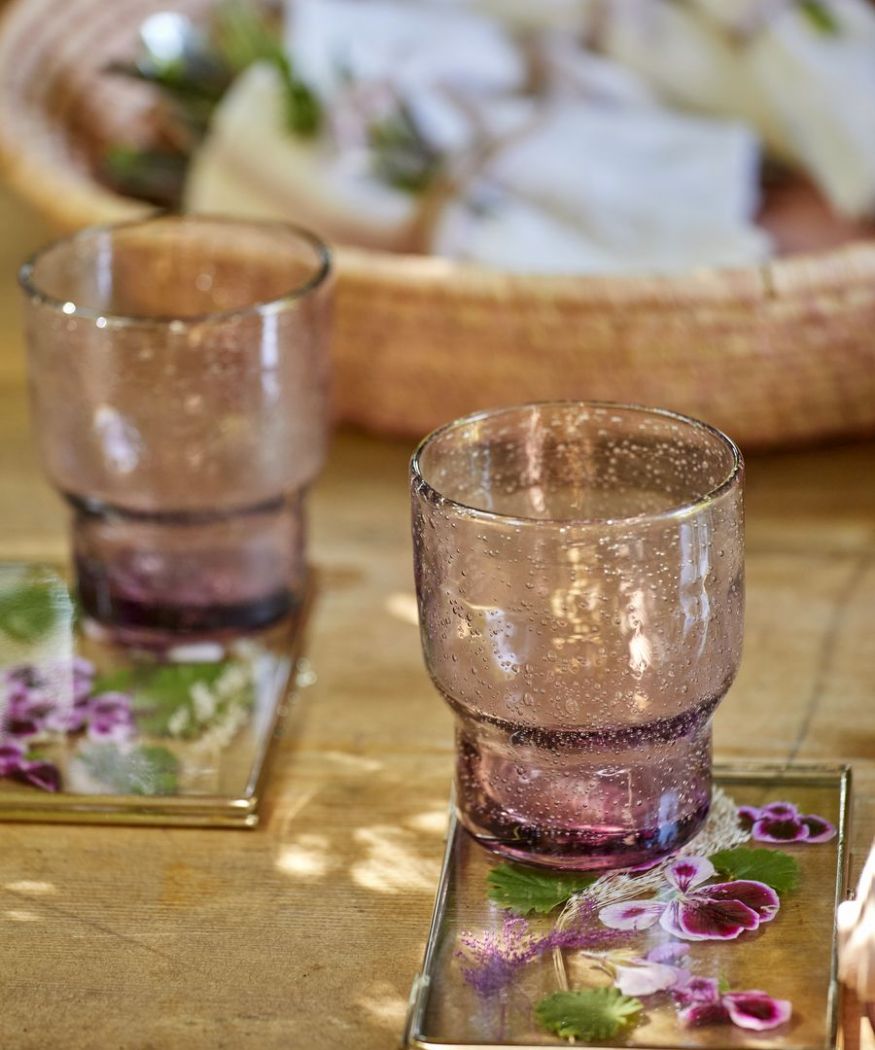 A homemade card with pressed geraniums is a pretty gift idea in itself. How about a heart of red and pink petals on a white card, for example? Or a carefully prepared 'jumble' of bright red geranium flowers and green leaves on beige paper? Combine different types of paper or add decorative borders or written greetings. There are no creative limits when designing your motifs. If you want to keep your homemade flower cards for longer, you can frame them to protect your the works of art perfectly.
Tip: You can buy ready-made blank craft cards or you can cut the cards yourself. This is a good idea if you want a special colour or format. Watercolour paper is perfect for DIY cards with dried flowers glued on. It's thicker and more absorbent than normal paper because of its cotton fibres. This means it doesn't become wavy so quickly. It also has a beautiful structure that makes it look more valuable.
Glass frames with pressed geranium flowers make a pretty wall display and are a great way to enjoy these colourful flowers all year round. They can also be repurposed as glass coasters.
Ideas with dried scented geraniums
Scented geraniums inspire with a variety of aromas. These range from apple, peach or lemon to ginger, mint, coconut and chocolate to rose or lilac. The leaves exude their scents even when dried, so you can enjoy them all year round. For example, with this effortless craft idea: Simply fill decorative glass containers with cut scented geranium stems and arrange them next to each other on the windowsill. The aromatic plants will be permanently preserved in their containers.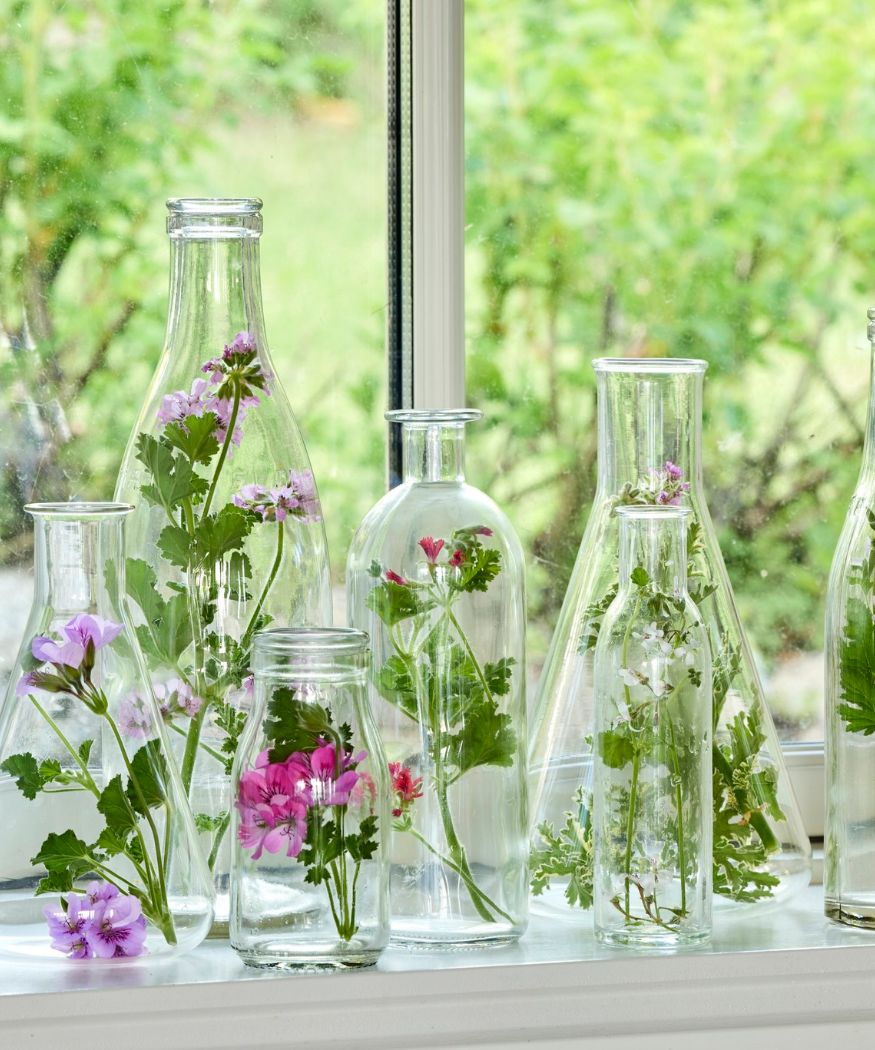 The dried leaves of scented geraniums are ideal for filling sachets. If you also embroider the sachet with geranium leaves, it makes a wonderful little gift. The large selection of aromas means there's the perfect scent for every taste.
Tip: Geraniums with a lemon or orange aroma are considered an effective insect repellent. It's worth trying them out.