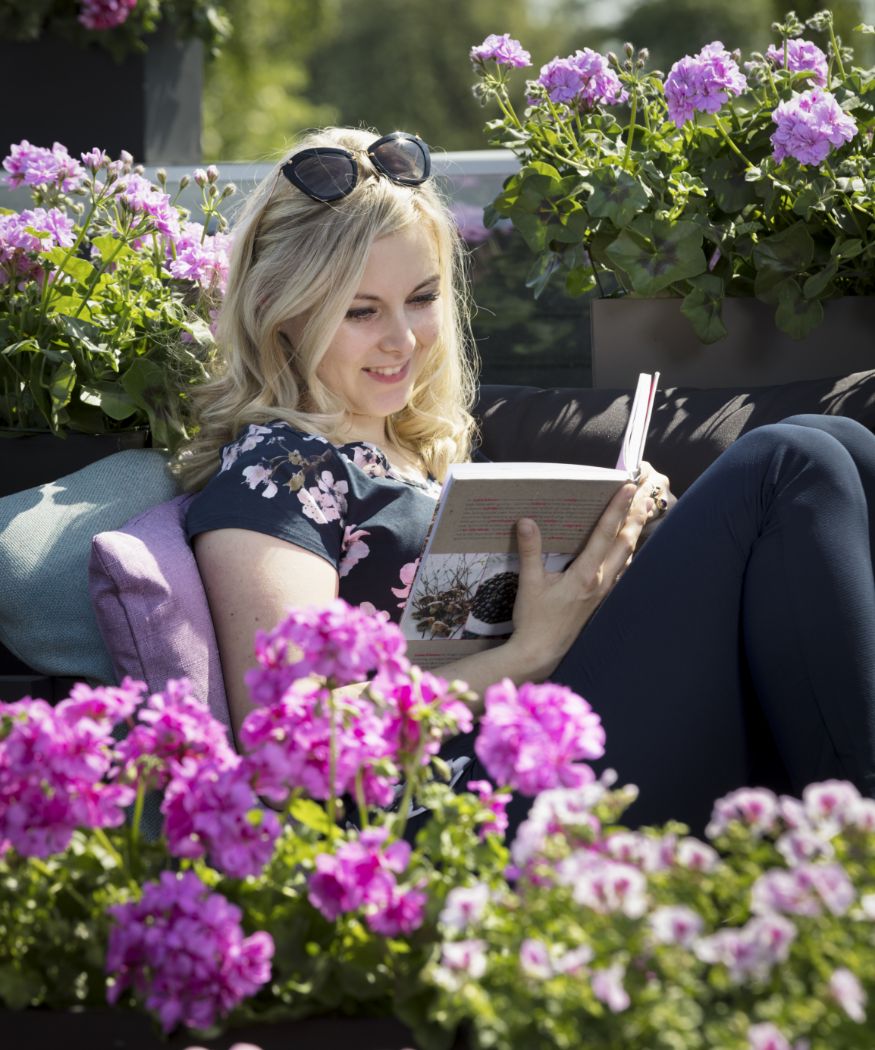 Holiday feeling at home. Feel-good oases with geraniums
Traveling is interesting and exciting. You discover new places and meet new people, broadening your horizon along the way. But spending your holidays at home can also be a great experience and with little effort can offer wonderful relaxation. This applies all the more if have a balcony, terrace or garden of your own, as these can be turned into colourful feel-good oases in no time with green and flowering plants, creating a place where you can truly unwind and relax. And the geranium is high up on the list of popular summer flowers. This beautiful South African is hardy and easy-care, with unbridled flowering profusion that captivates.
A wide diversity of colours and shapes also make these plants true decoration wonders. The experts from Pelargonium for Europe show you how outdoor areas become bountifully blooming feel-good oases with geraniums.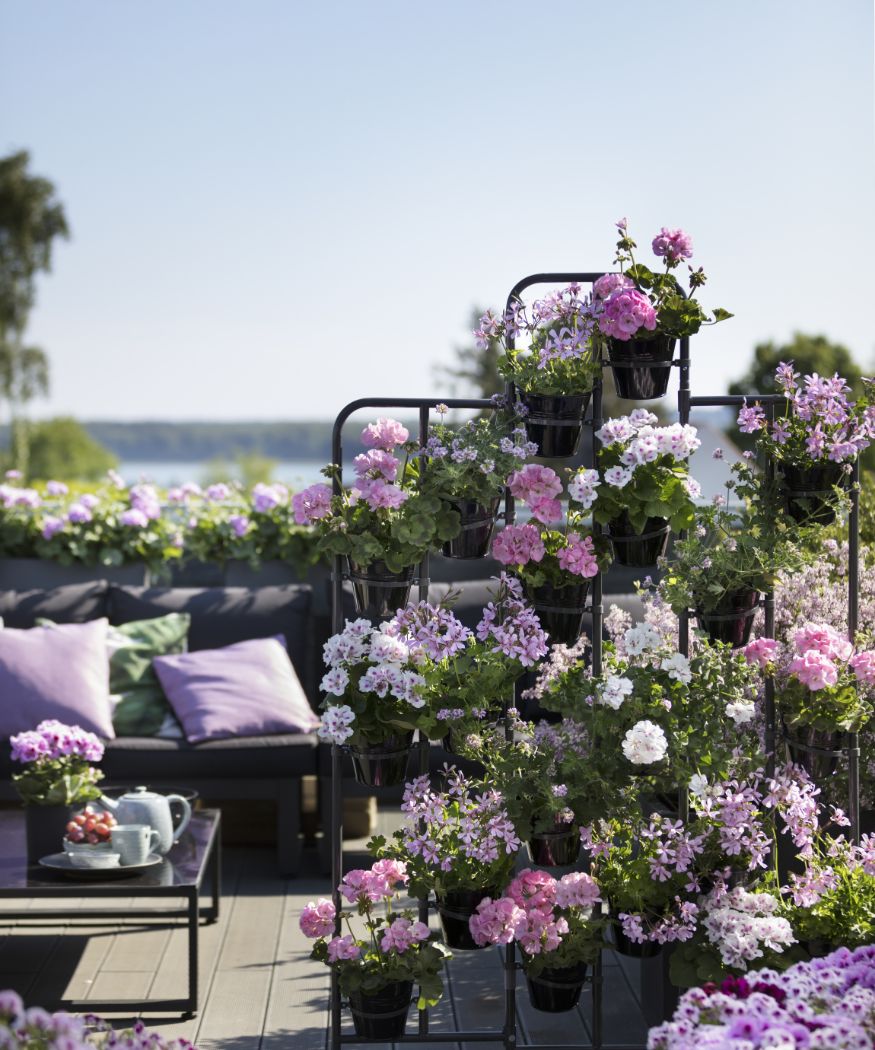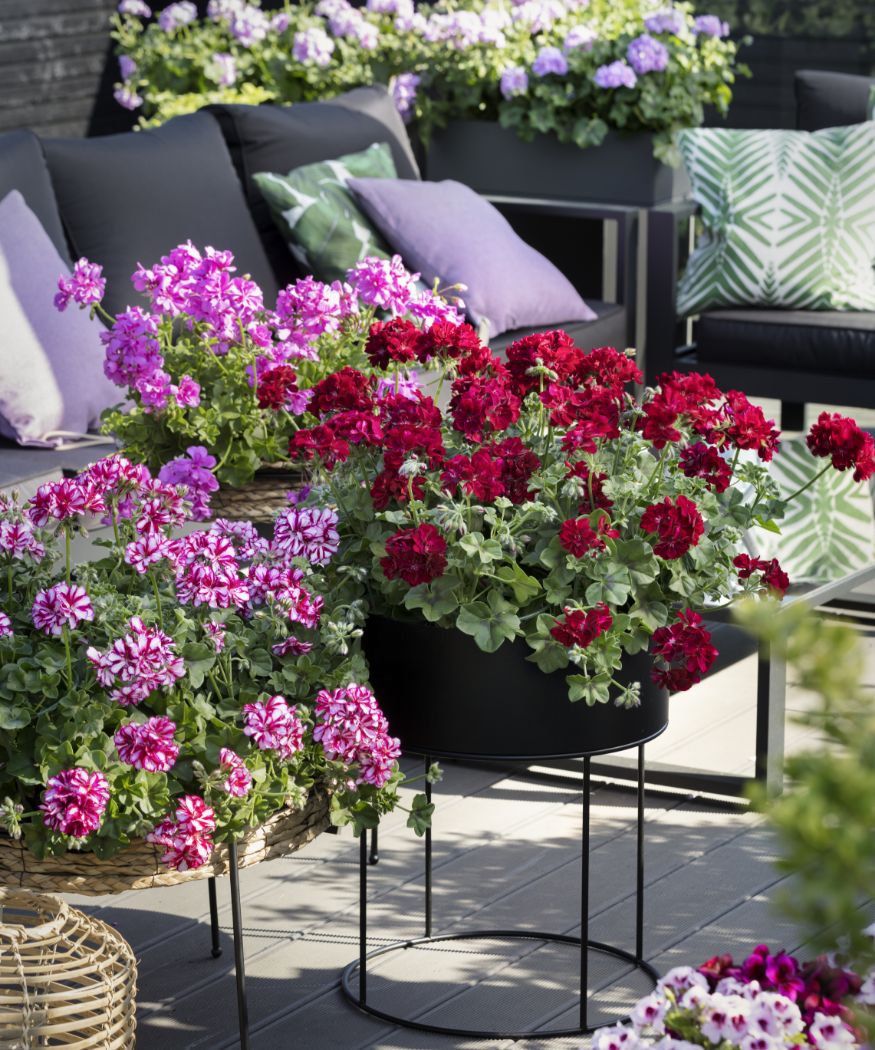 Flowering oases with geraniums
Plants are decorative and have a positive effect on body and soul. As a true feel-good factor they contribute considerably in creating the perfect holiday feeling – a good reason to lavishly plant balconies, terraces and gardens. When choosing your plants, it's important to consider their habitat requirements. For locations in full sun to partial shade, the geranium is an absolute favourite. Frugal, blooming profusely and surprisingly diverse, it turns plain outdoor areas into colourful flowering oases in no time. New varieties with vivid colours and beautiful flower shapes are particularly eye-catching and in demand among younger people and as decoration for outdoor areas in modern and elegant designs.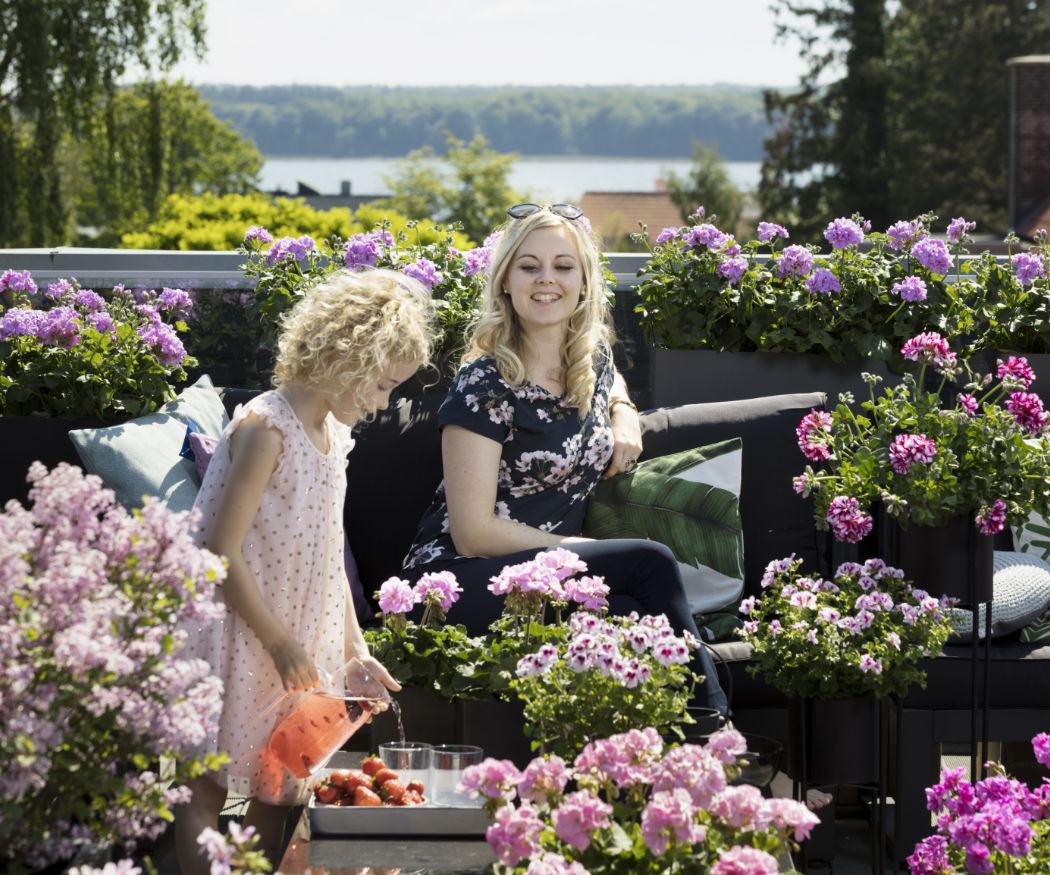 Planted room dividers add privacy and a cosy atmosphere to spacious outdoor areas that are a bit more exposed. They provide pure floral joy with low space requirements and transform terraces and balconies into islands of serenity and relaxation in the wink of an eye.
Enjoyment with all the senses
Savouring your morning coffee in the fresh summer air is the perfect start to a relaxing day. Having food and beverages outdoors immediately puts you in a holiday mood – not just in a street café or restaurant patio, but on your own balcony or terrace as well. On fine days off, all meals can be made into moving feasts outside. Colourful flowers round off the feeling perfectly. In flower boxes and planters, a colourful array of geraniums radiates a summer feeling while creating a feel-good atmosphere. But this versatile beauty also cuts a fine figure as a table decoration. The easiest way is to place the geranium in a pot with a saucer on the table. Upright zonal geraniums, angel and regal geraniums are particularly suitable for this, as they flower so profusely that they are every bit as stunning as a bouquet of summer flowers.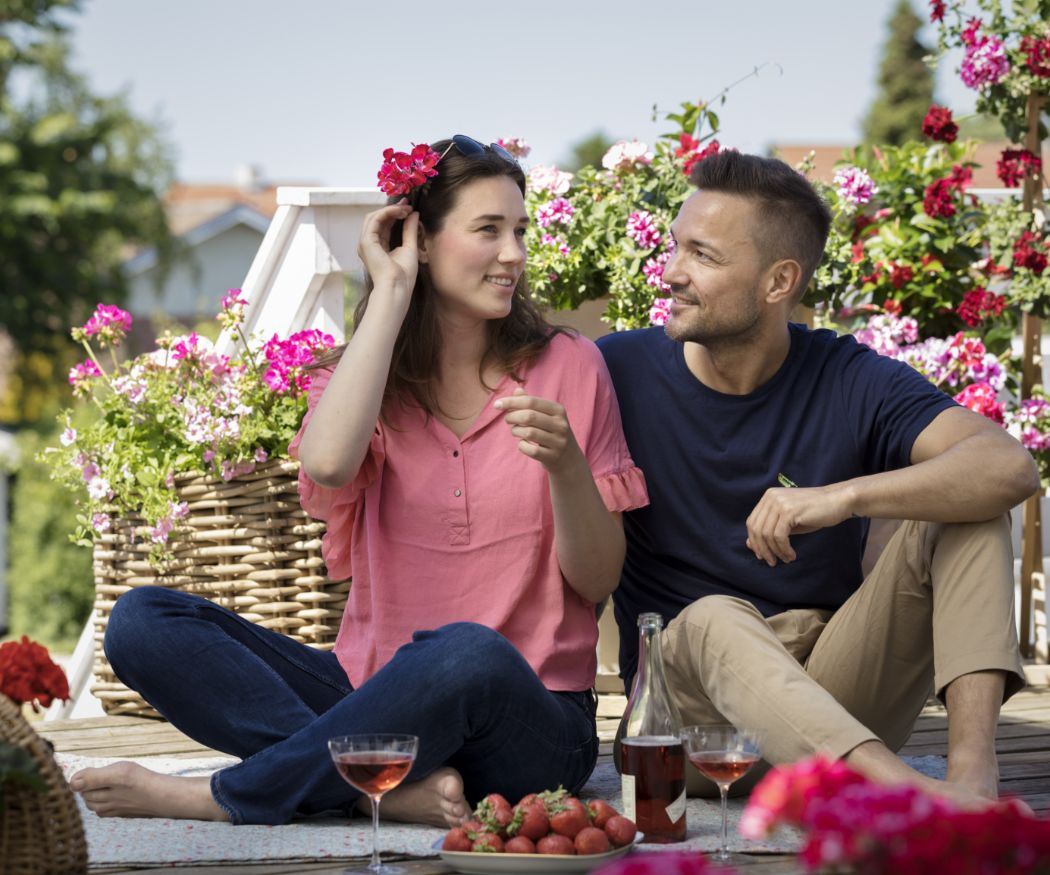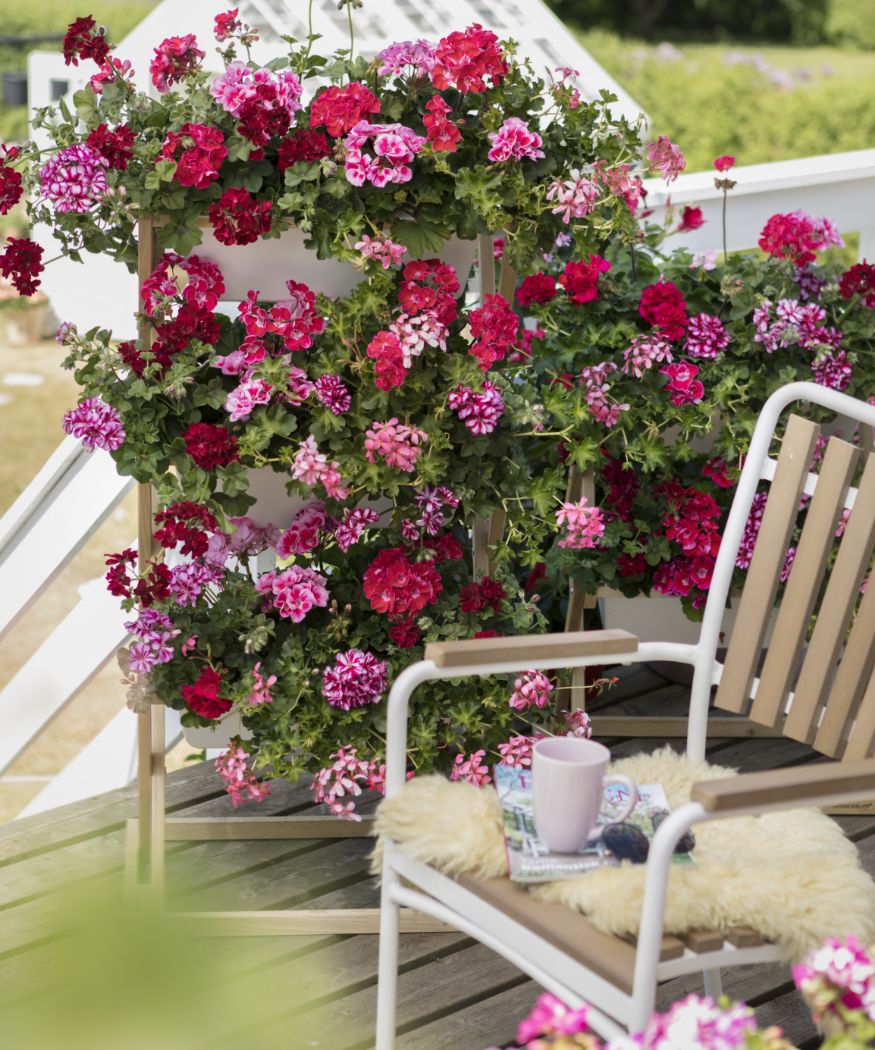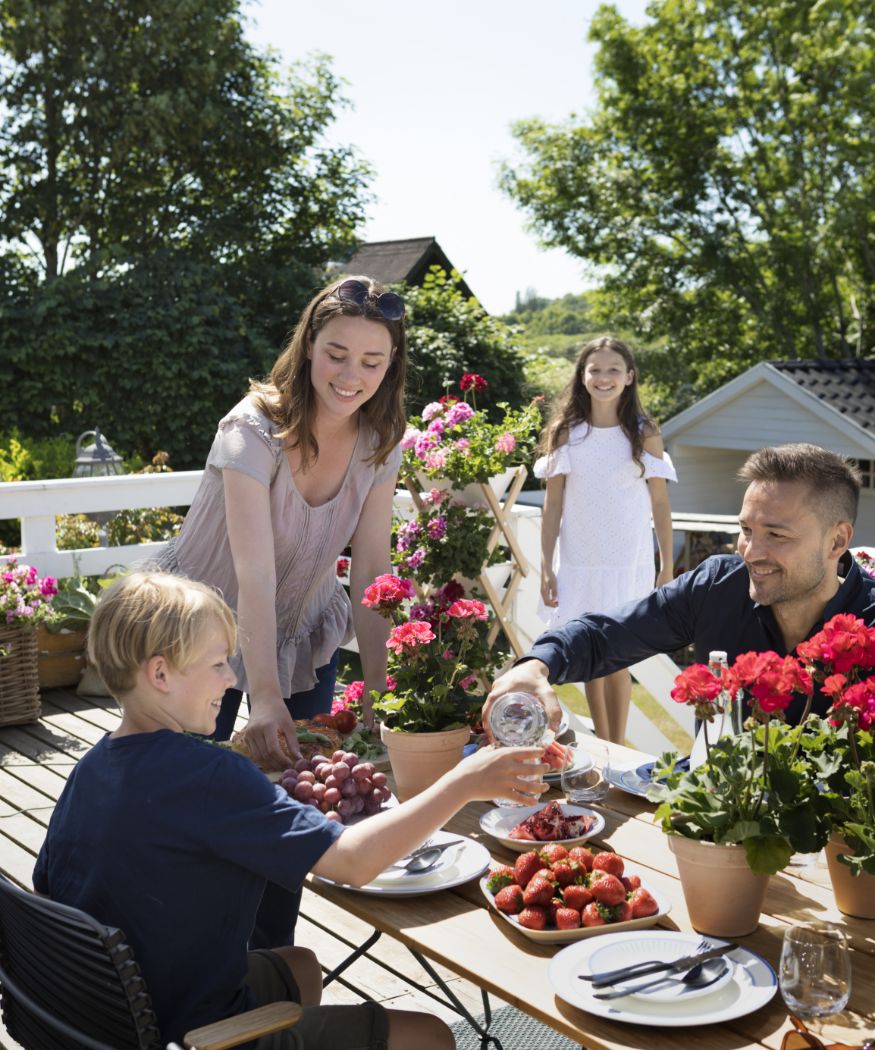 DIY idea: Flowering eye-catcher for warm summer evenings
If you love extraordinary things and are a DIY enthusiast, you can even create more sophisticated eye-catchers for a festive summer table. This abundantly flowering eye-catcher doubles as a lovely light source on warm summer evenings and you can make it with the flick of a wrist. All you need are geraniums in various colours, two terracotta pots in different sizes, clay shards or aerated clay pebbles, potting soil and a small glass with a candle inside. Place the candle in its glass in the smaller pot. Then fill the larger pot with soil. A drainage layer of clay shards or pebbles in the bottom will allow any excess water to drain off. Then place the small pot with the glass in the centre of the bigger pot. Make sure the glass with the candle will be visible later. As a final step, plant the geraniums in the larger pot.
Tip: Geraniums need lots of space, so make sure to choose containers that are not too small.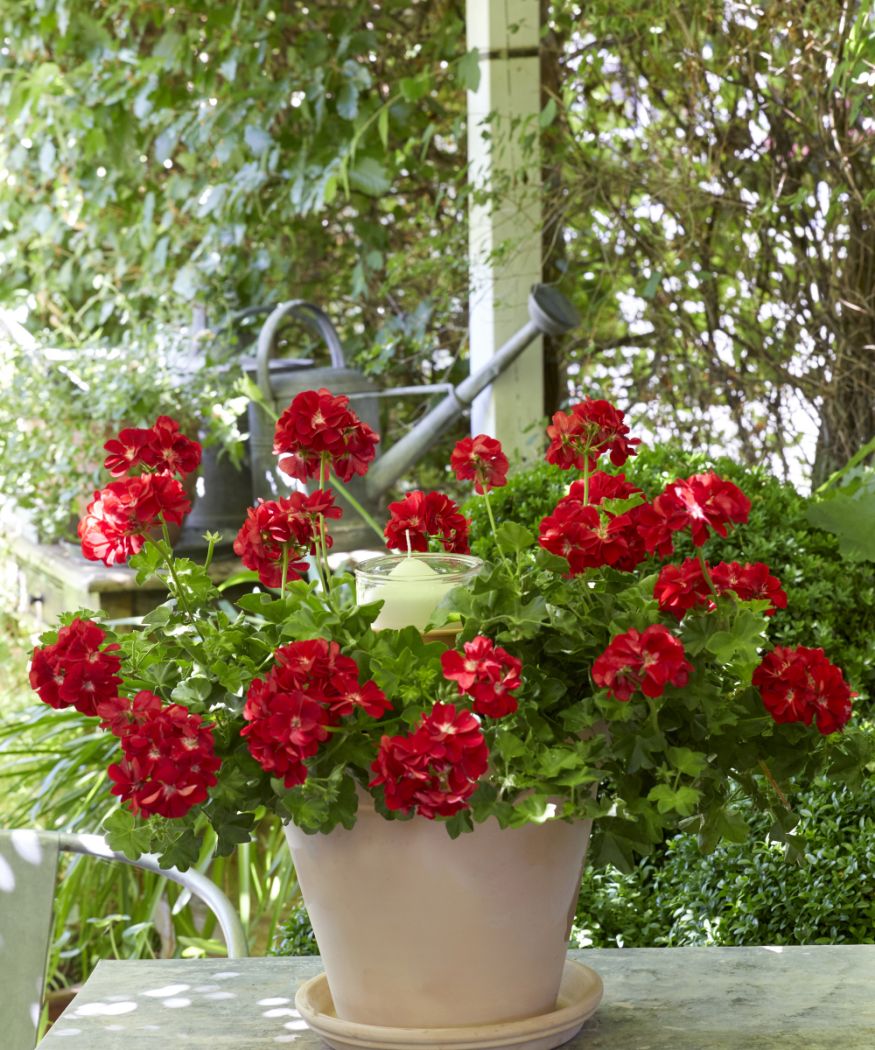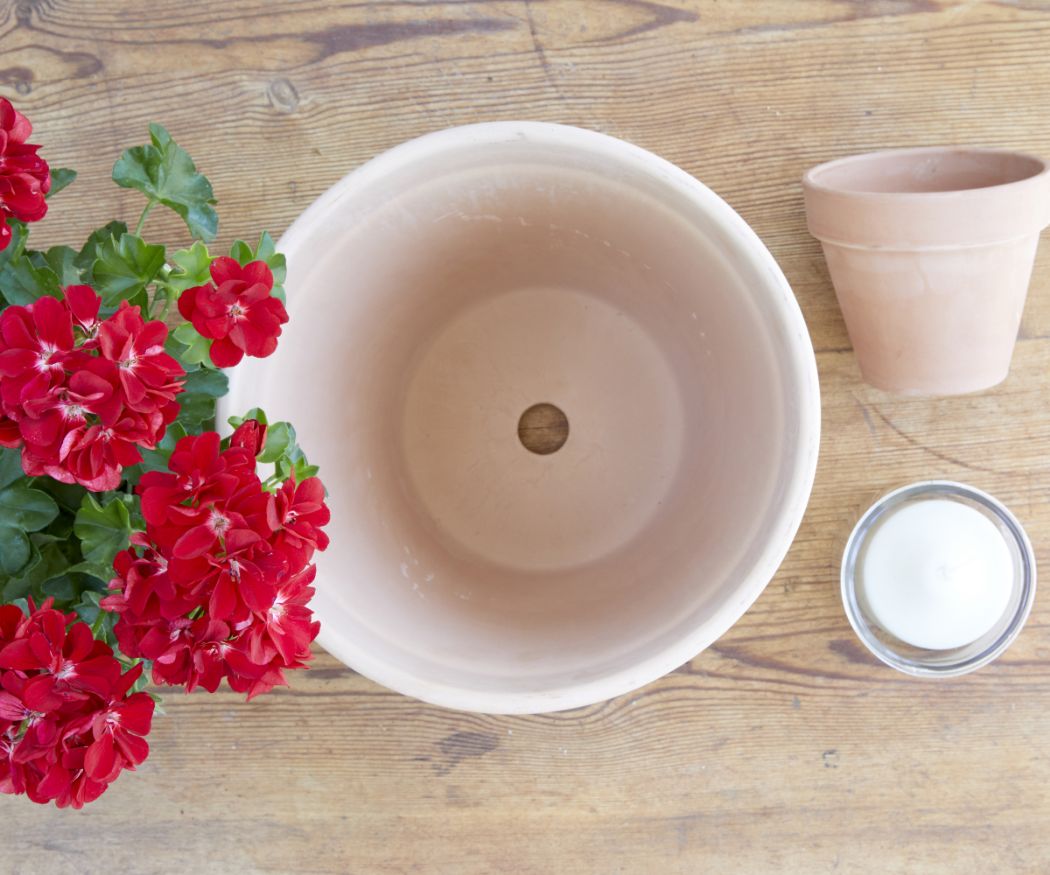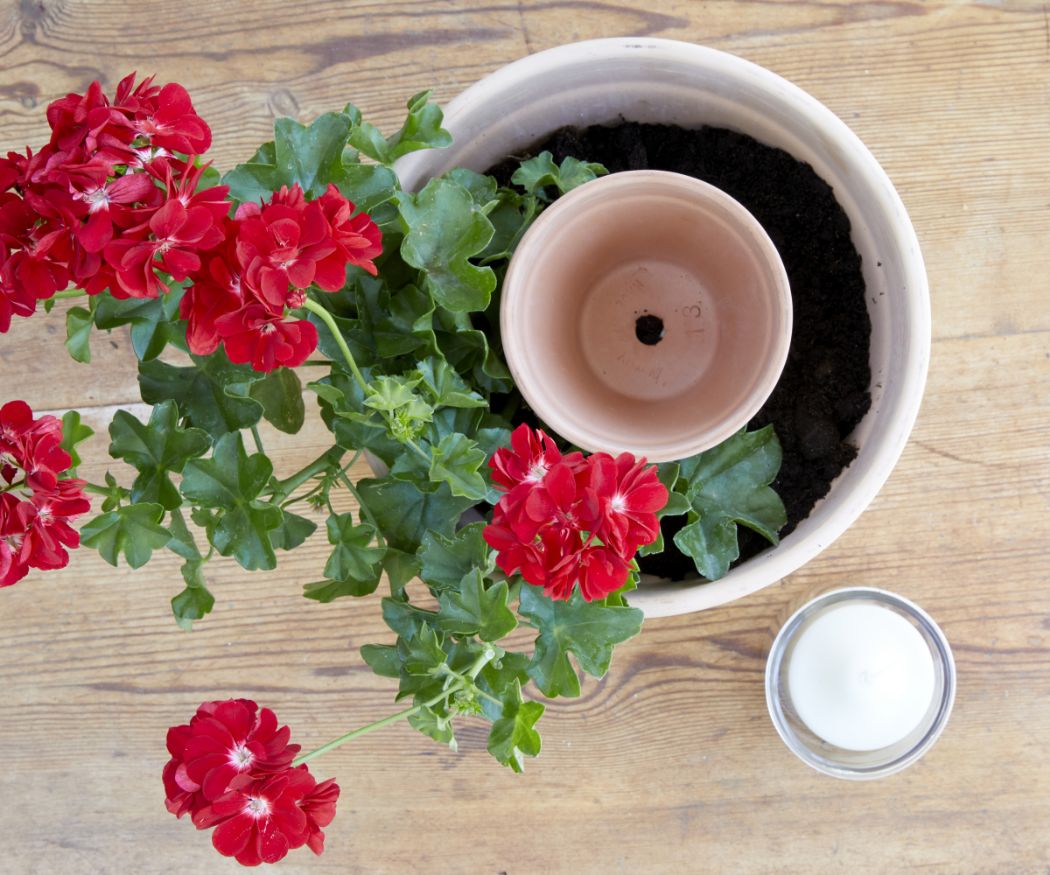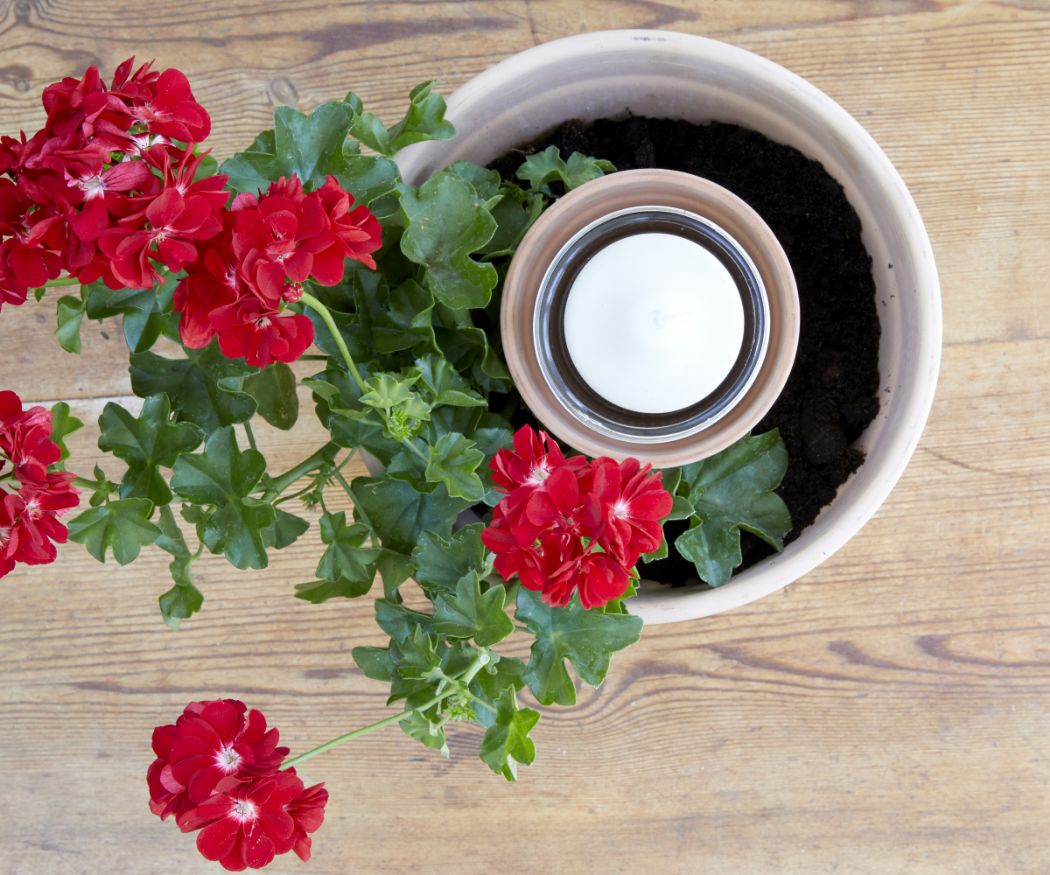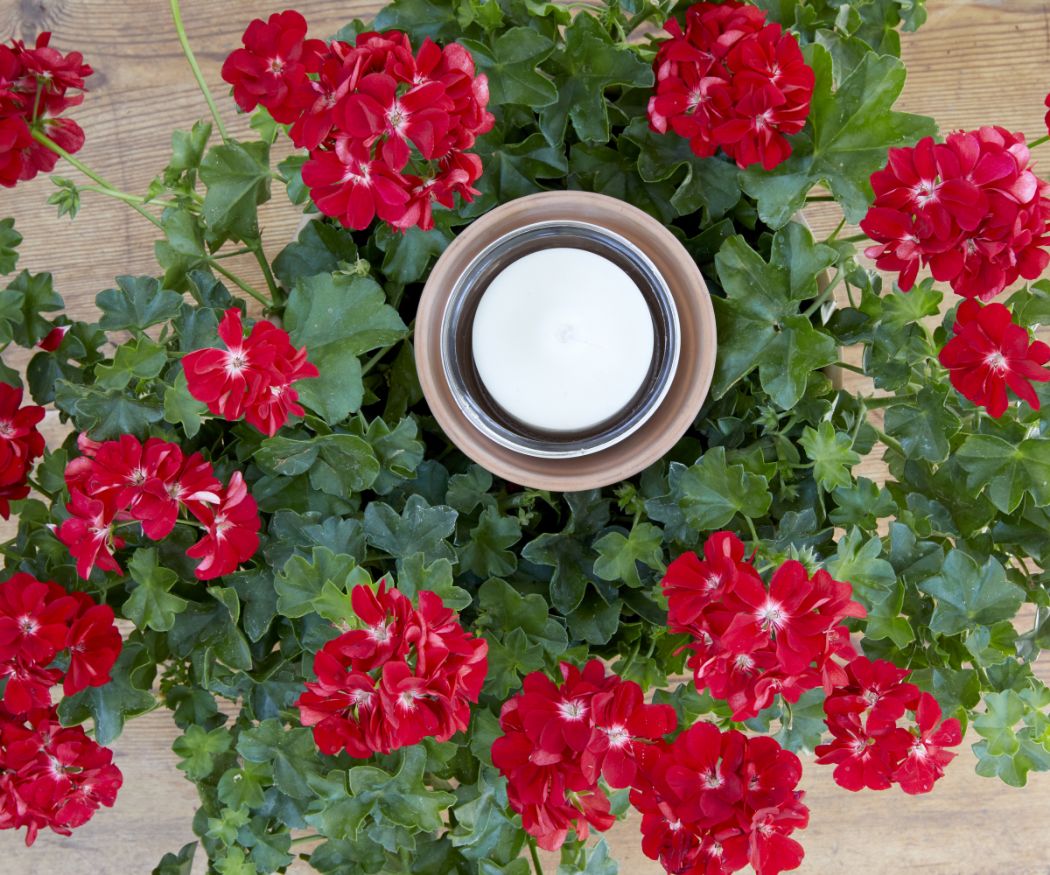 Vacation in your own garden
Why look in the distance when the best place is so close at hand? You can enjoy wonderfully relaxing days off in your own garden. With their brilliant colours and magnificent flowers, easy-care geraniums create the perfect feel-good summer feeling.
With the right decorations and furnishings a garden shed is turned into an alternative summer cottage and an idyllic retreat from daily routines. Easy-care geraniums in various sizes and growth patterns add cheerful dashes of colour.
By the way: To ensure long-lasting profuse flowering, geraniums need lots of light and water and sufficient nutrients. Unlike many other summer flowers, they won't sustain permanent damage if they have to go without water for a brief period.