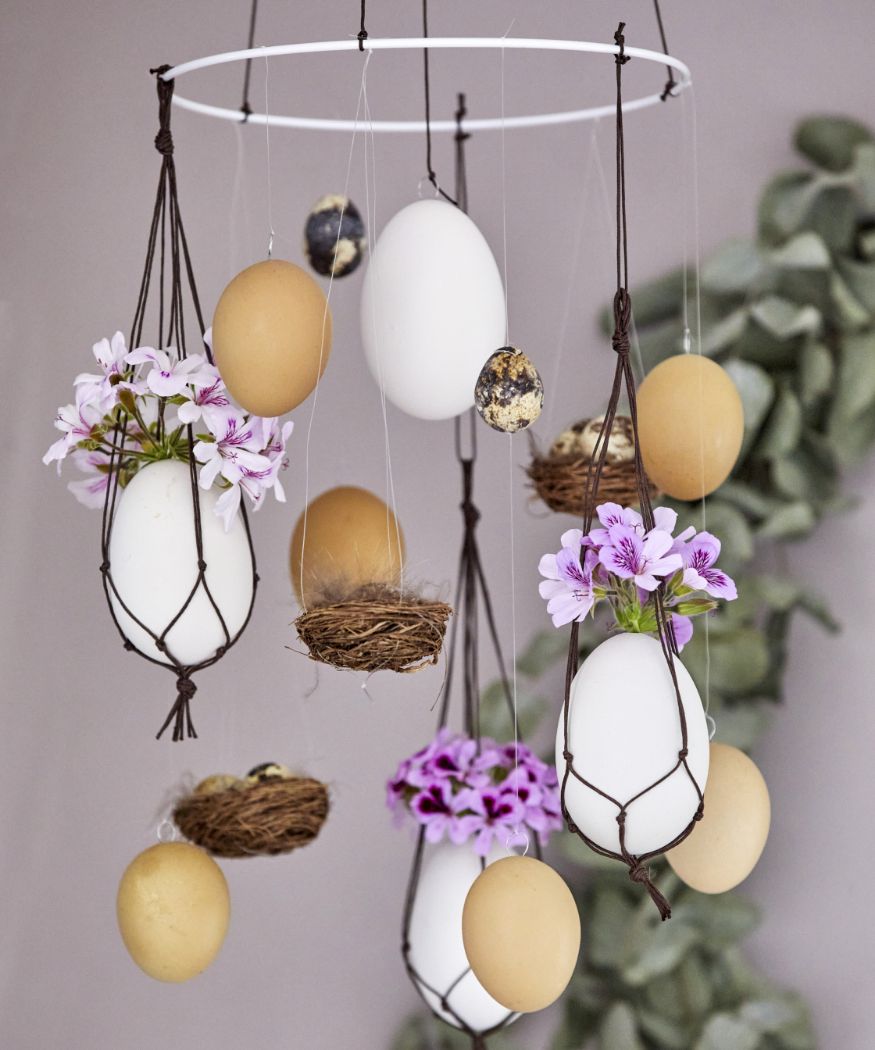 Happy Easter! Blooming deco ideas with geraniums
Whether for the celebration table or as a home décor, decoration is an essential part of the Easter season.
Always a must:
eggs and colourful flowers. In addition to the classic early bloomers, noble geraniums are perfect for floral Easter decorations. With their beautiful blooms and vibrant colours, these flowering beauties, originally cultivated as houseplants, brighten up interiors, long before the bedding and balcony plant season begins. The experts at Pelargonium for Europe show how to create magical Easter decorations with noble geraniums, hen's eggs and quail eggs.
Easter mobile with macramé-style egg flower vases
A different kind of Easter decoration:
in this ceiling-mounted mobile, beautifully patterned quail eggs hang next to decorative mini-nests and hen's eggs in different sizes. Delicate macramé hangers hold extra-large eggs that, when filled with water, serve as mini-vases for colourful, cut geraniums. To make the fragile egg vases, either carefully remove the tops from raw eggs, drain the egg white and yolk and rinse the eggs, or remove the tops from boiled eggs, spoon the contents out and carefully clean them.
Tip: Quail eggs are naturally so varied and decoratively patterned that they need no further embellishment. The chicken eggs can be painted, covered or otherwise decorated as desired.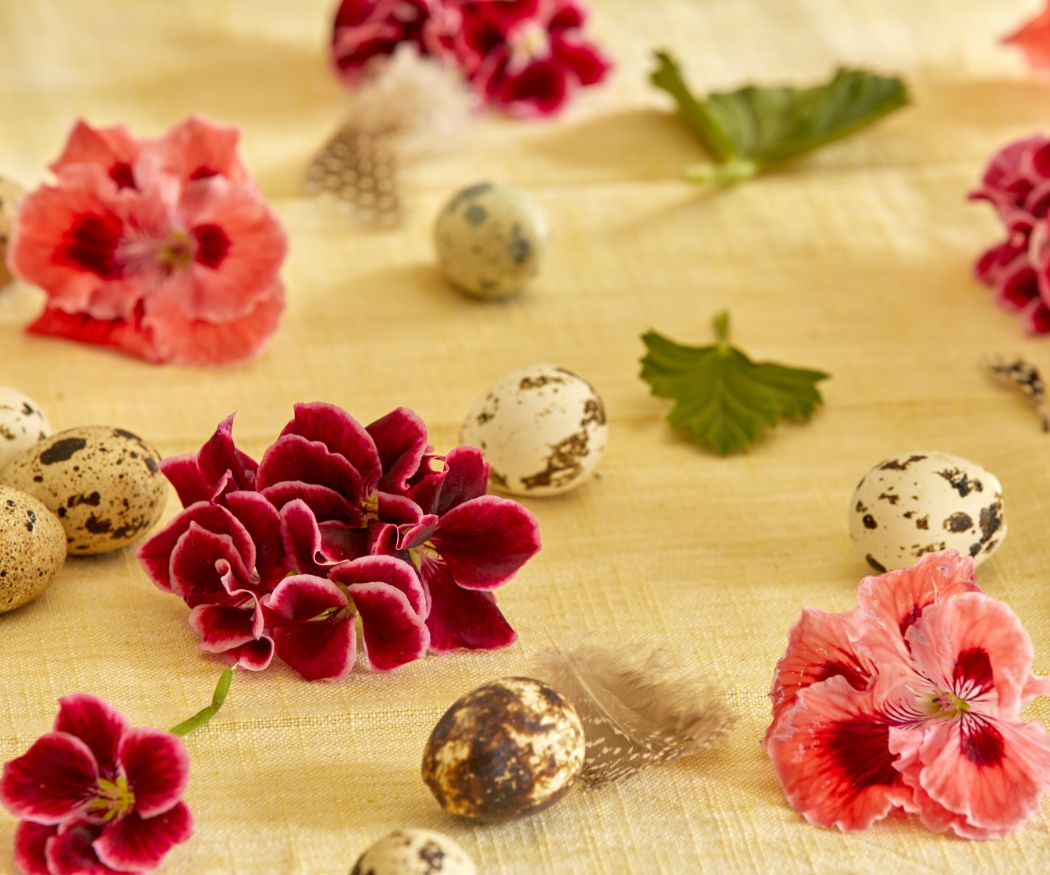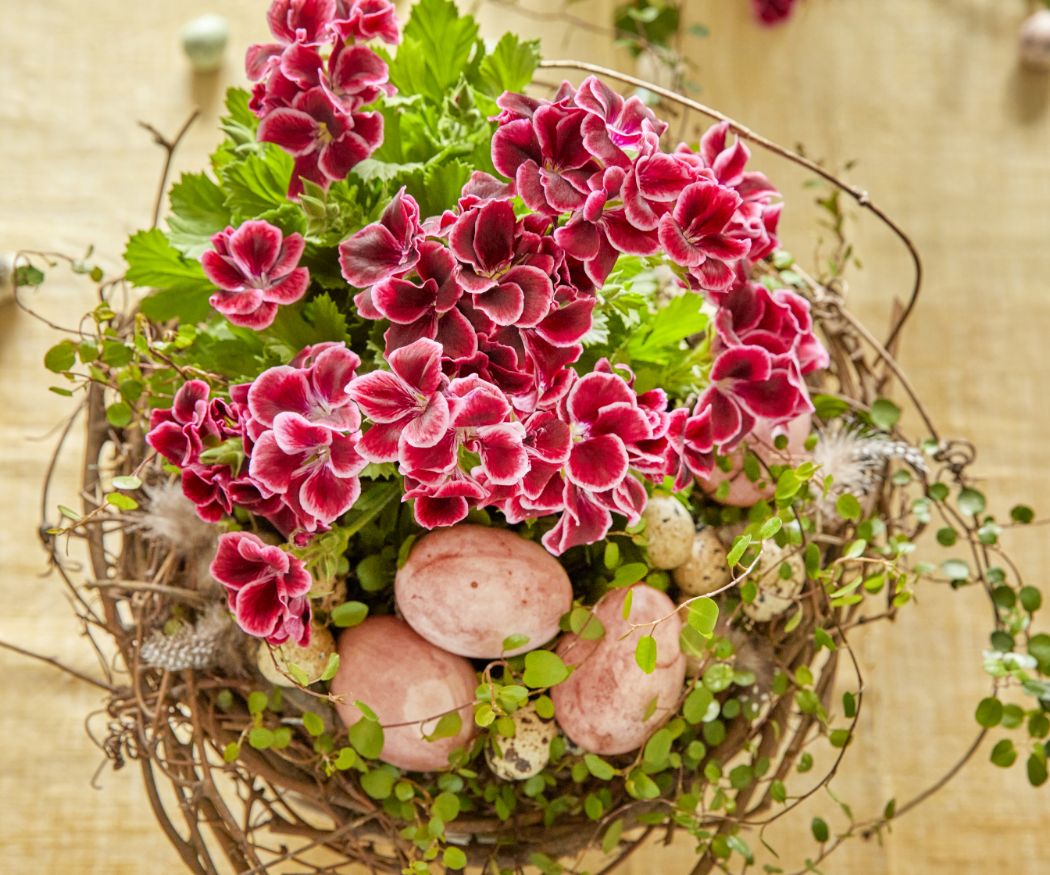 Classic geranium Easter nest
A floral Easter nest is a wonderful feature that any home should have at Easter. Simply plant a wicker basket with geraniums and Necklace Vine and decorate it with a wreath of twigs.
Finally, place (painted) Easter eggs in the basket and decorate the arrangement with small feathers. Done.
Nature-inspired Easter table with noble geranium flowers and quail eggs
Nature provides the most beautiful décor:
for a festively decorated Easter table in the on-trend vintage look, all you need to do is arrange different coloured geranium blooms and leaves and decoratively patterned little quail eggs on the table.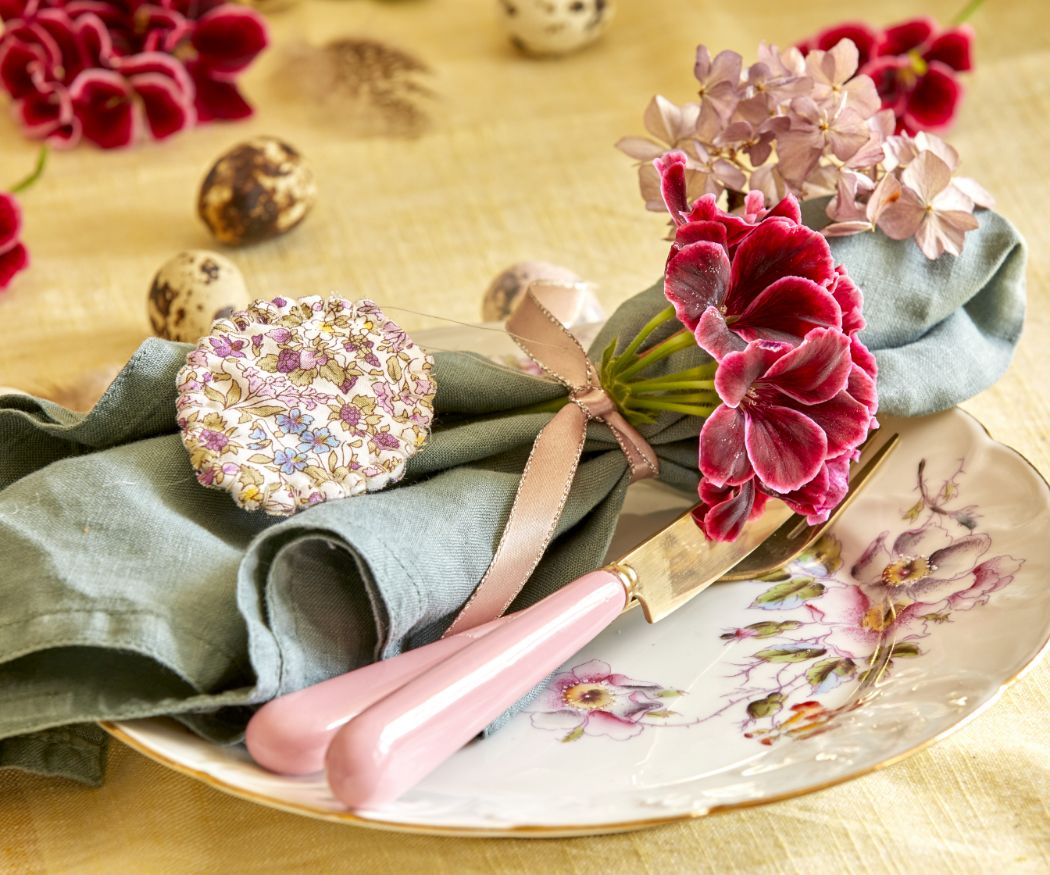 A flowering geranium in a decorative plant pot in the centre of the table and geranium stems used as 'mini bouquets' tied to a napkin at each place setting make this lovingly decorated Easter table perfect.
Tip: The geranium stems used as 'mini bouquets' will stay fresher for longer in flower tubes filled with water.