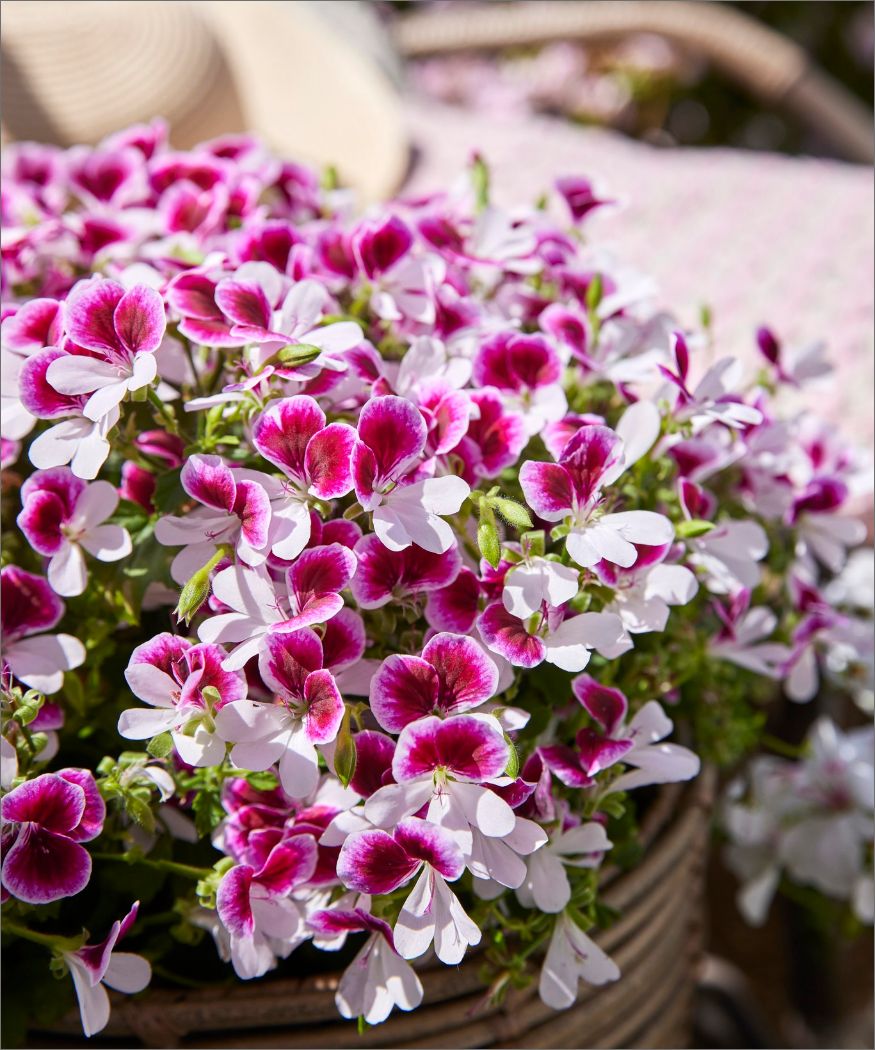 Flowering marvels with a feel-good guarantee. Live more beautifully with geraniums
With their colourful blossoms, geraniums spread positive vibes from spring right through to autumn, making life more beautiful. These easy-care plants instantly transform sunny balconies, terraces and gardens as well as interiors into flowering havens of happiness. The decoration experts at Pelargonium for Europe (PfE) share their ideas for flowering geranium paradises that inspire you to relax and unwind.
Flowering terraces
Decked with tasteful furniture, cushions and homely accessories, terraces offer additional feel-good living space in summer. Whether you enjoy an afternoon off alone in a cosy wicker or deck chair; wind down the evening with your partner; or meet up with friends or family for Sunday brunch or a barbecue, geraniums create the perfect setting for enjoyable hours outdoors.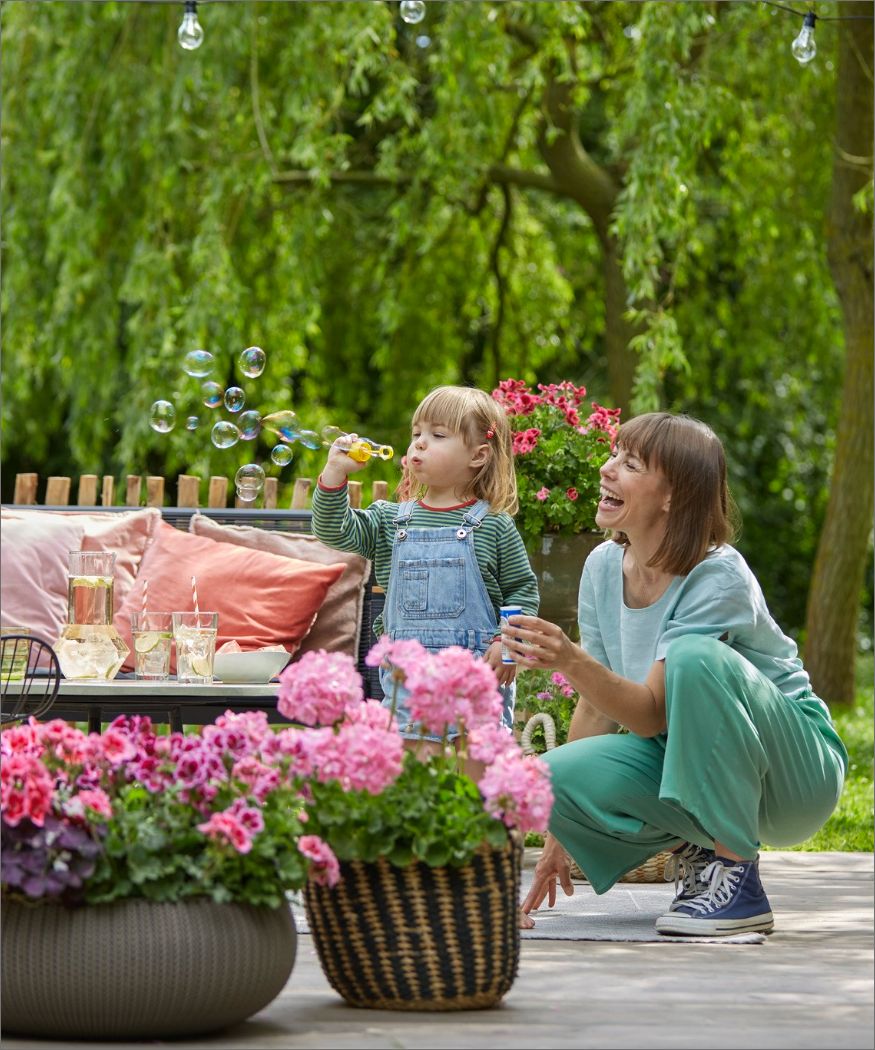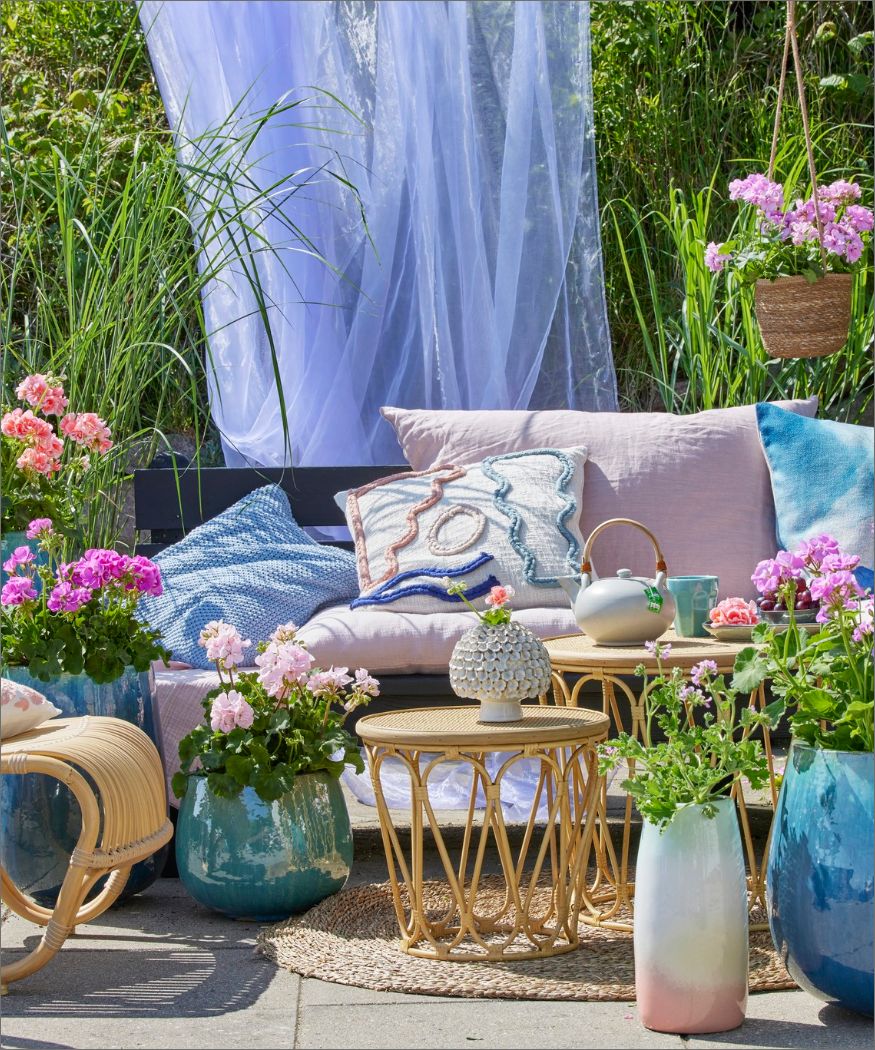 In containers and balcony boxes, these beautiful native South African plants add colourful accents and create a relaxed summer mood.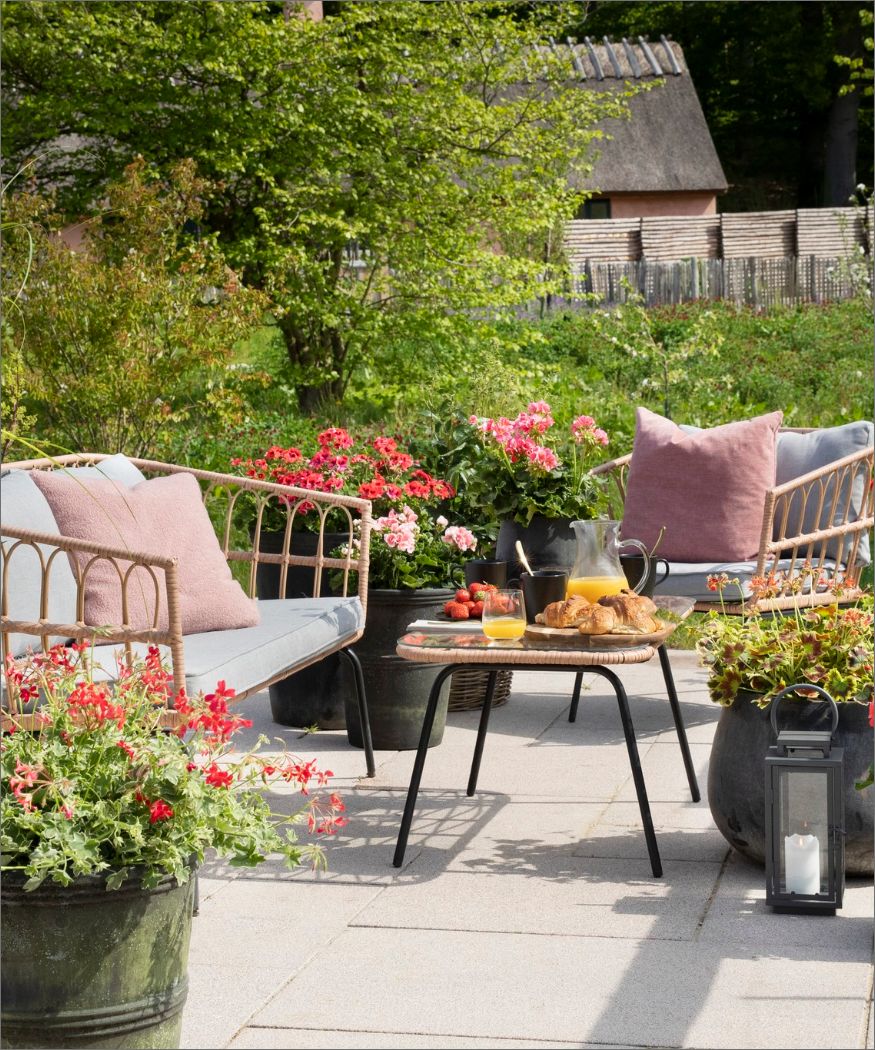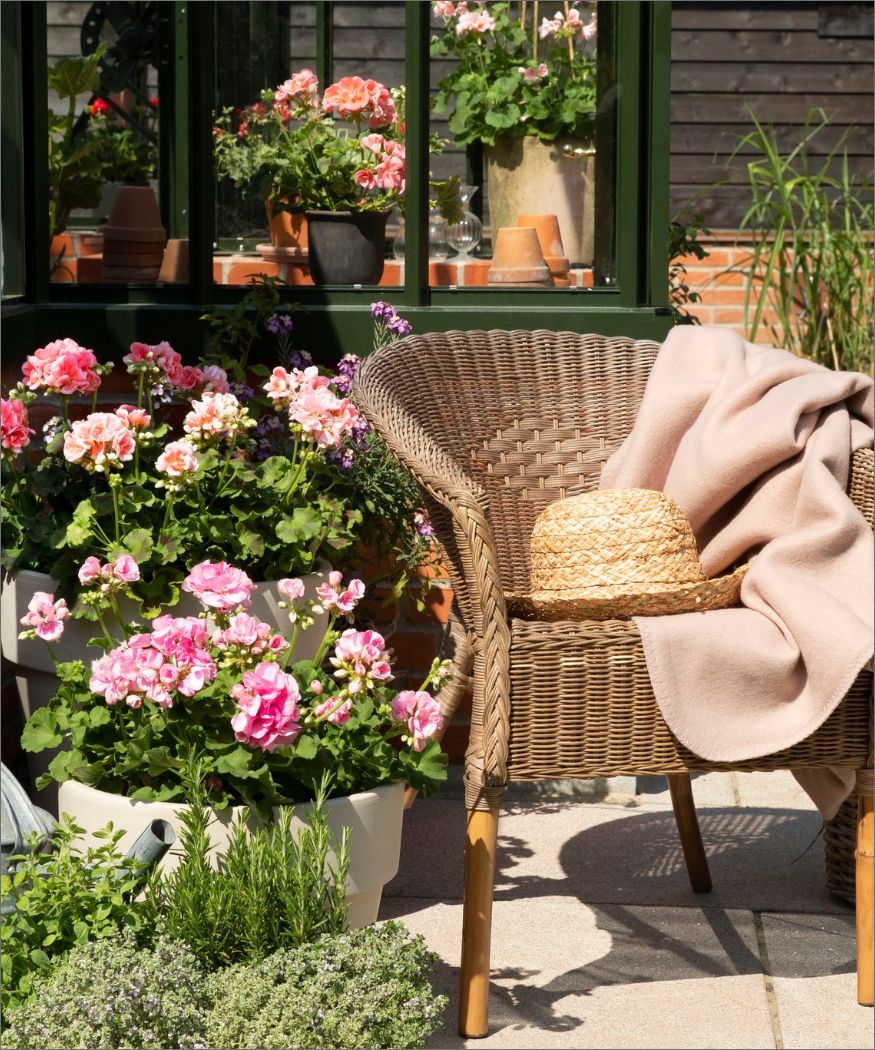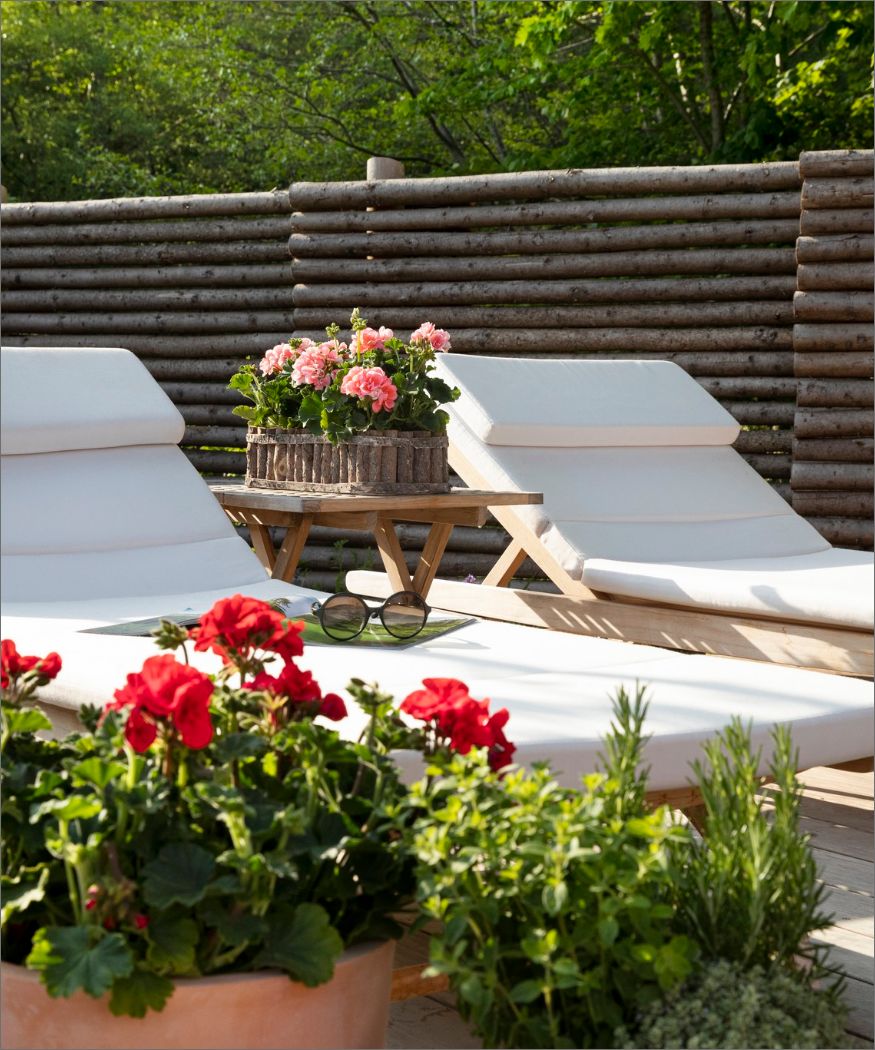 Geraniums look fantastic as wall displays too. With their bright colours, they transform plain fences and walls into attractive focal points. In the example on the left, hanging geraniums have been combined with silver nickel vine (Dichondra argentea).
Their gorgeous flowers also make the perfect summer table centrepiece. For high impact, all you need is one or more plants in attractive planters on the table. Cut geraniums in vases look great too.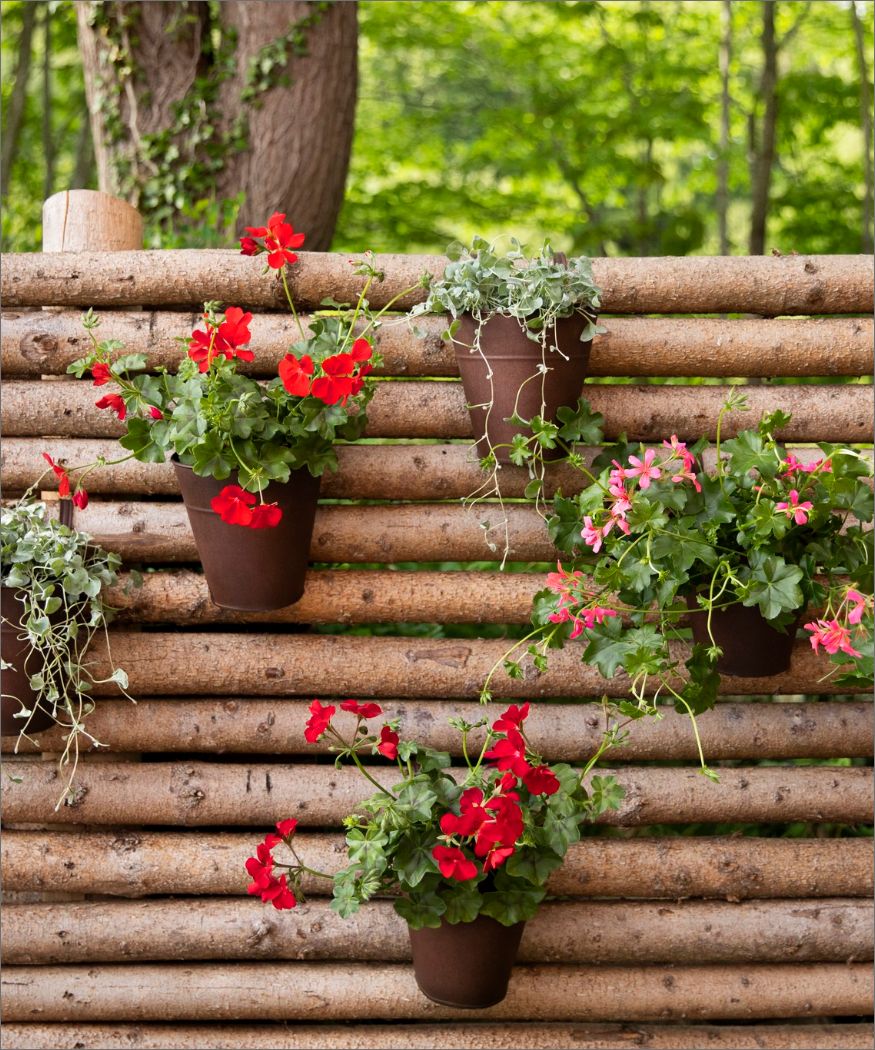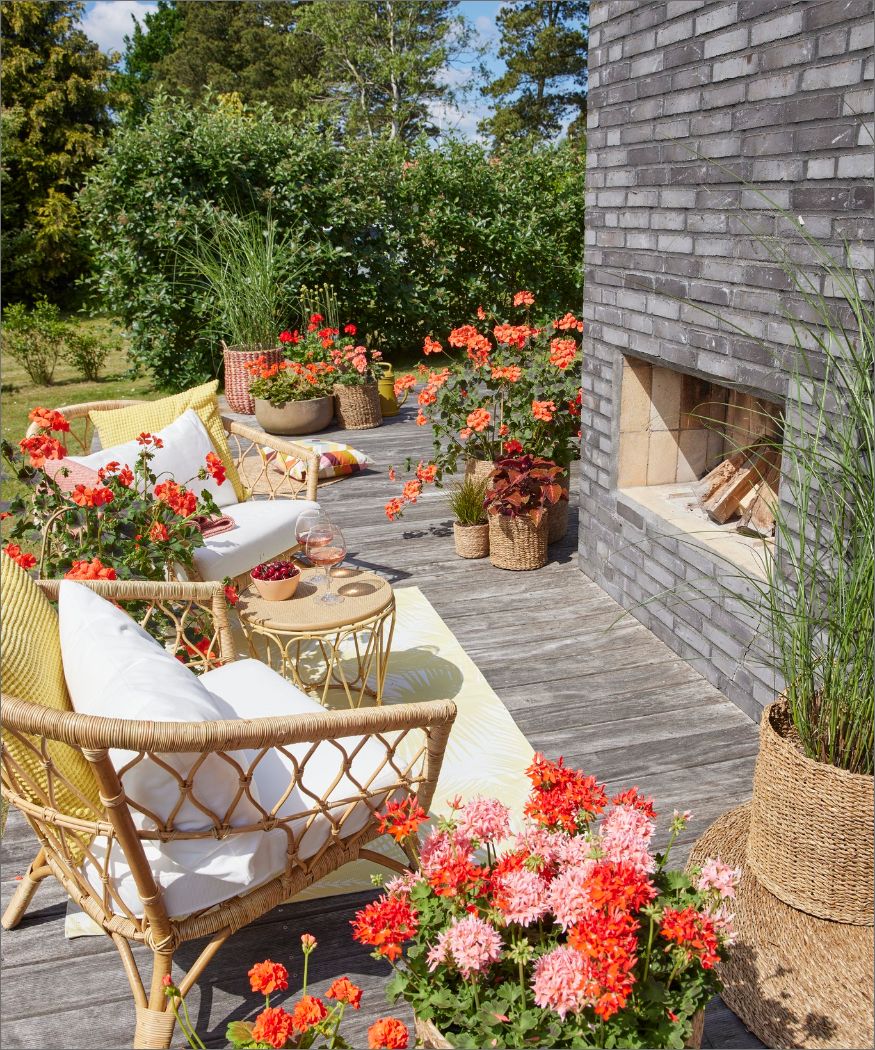 Flower-filled balconies
Geraniums can instantly transform even small balconies into floral havens. The low-maintenance flowers cope well with the urban climate. Even summer heat waves are not a problem for these hardy South African native plants. In extreme temperatures, just make sure the soil doesn't dry out completely and water regularly.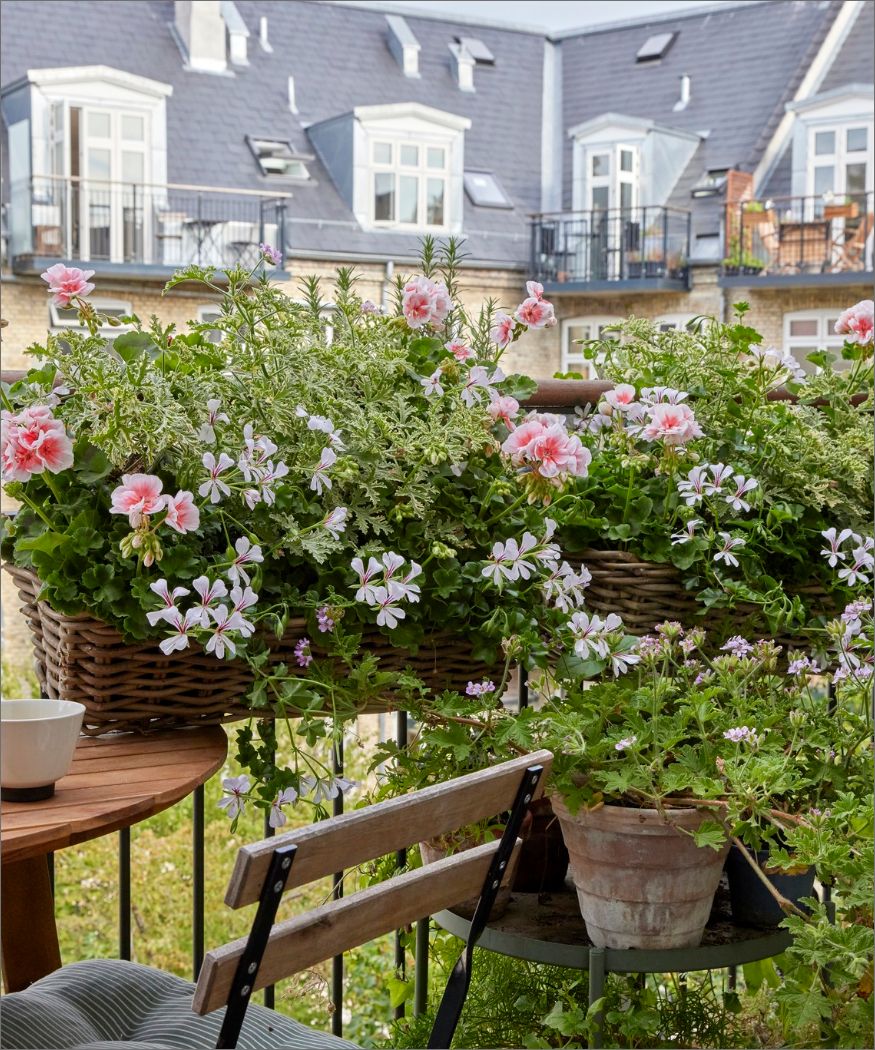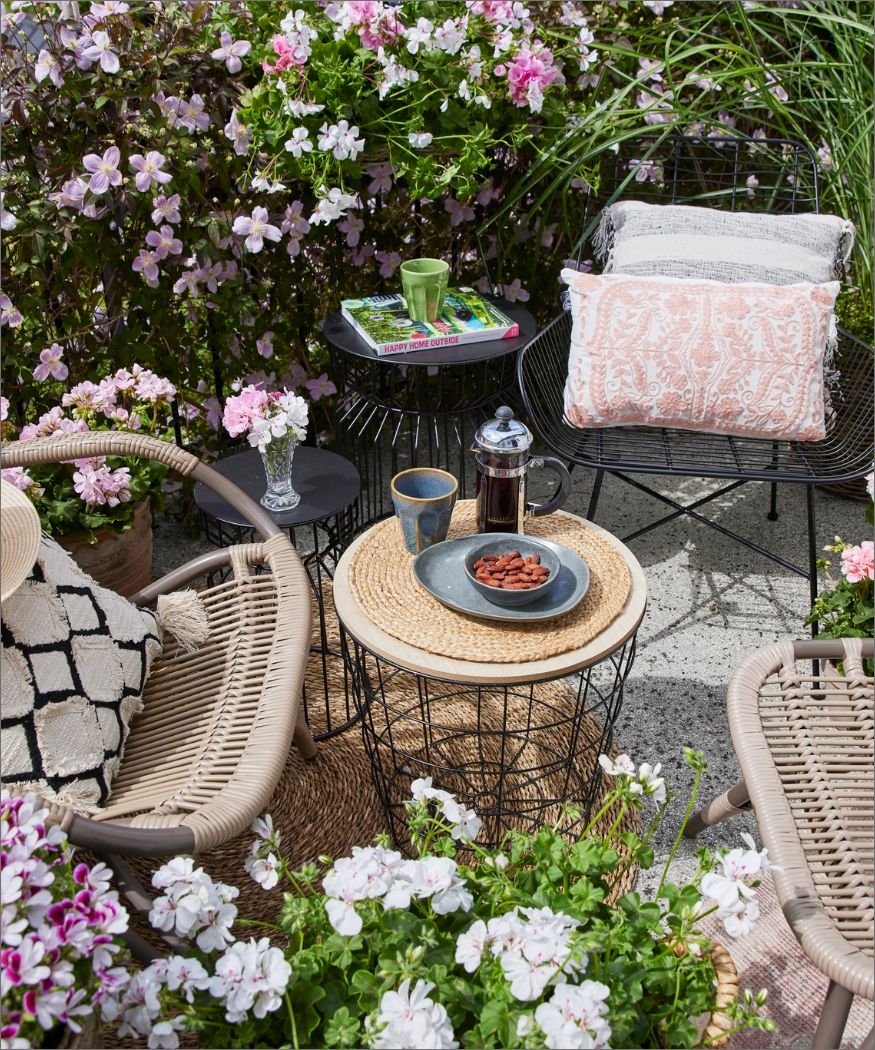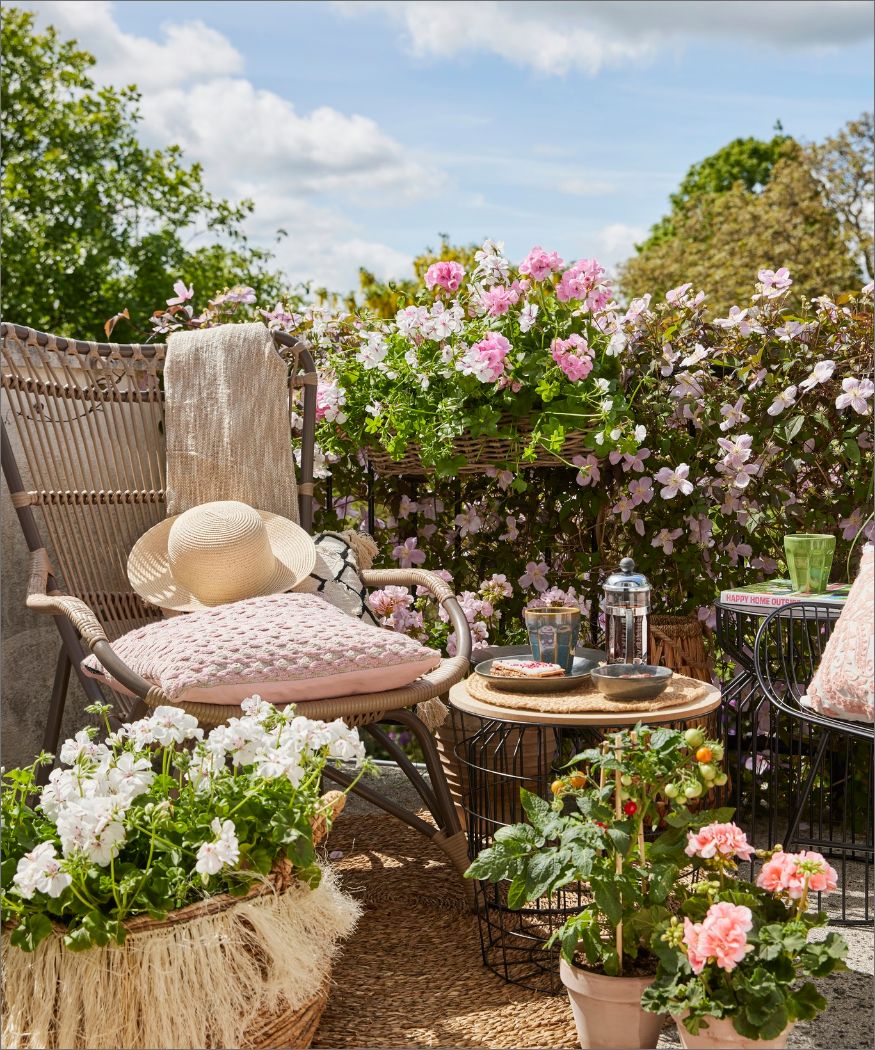 But even if geraniums do have to go without water for a few days, they usually survive with no problem. They can store plenty of water in their stems and leaves. This is a great advantage for city dwellers who are often out and about.
A blooming wellness retreat by the sea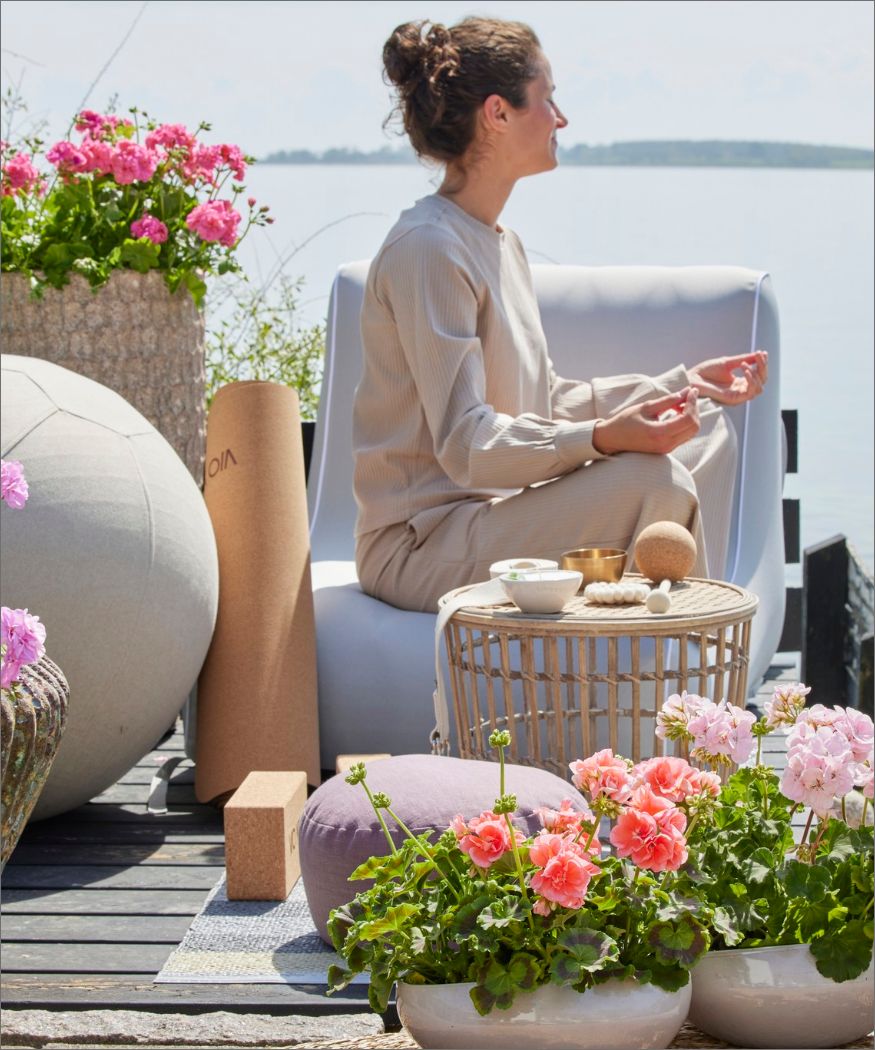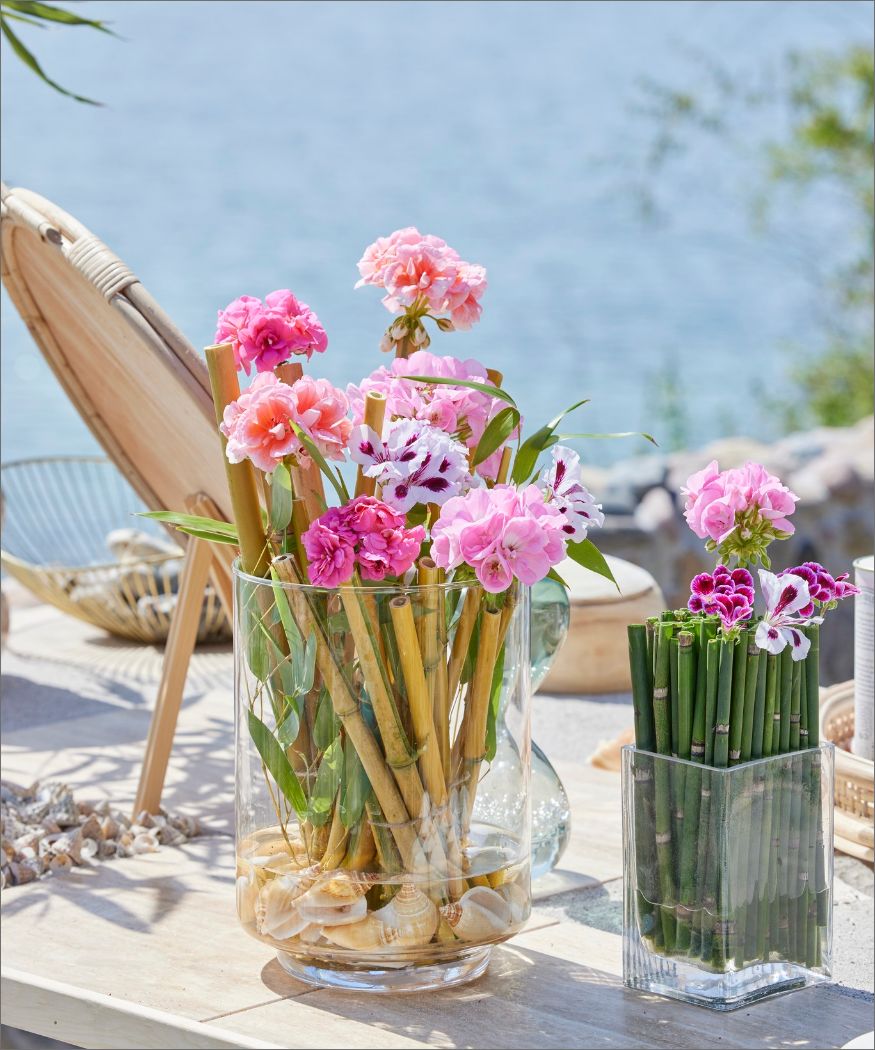 At a yoga retreat by the sea, flowering geraniums in fresh summer colours create the perfect ambience for meditation and relaxation.
The lilac geranium stands out in this amphora-style container with its seaside patina. An outdoor beauty salon is a perfect place for a relaxing spa treatment. Beauty products scented with geranium oil stand ready on a handcrafted table decorated with shells and sand. They care for the skin and hair and have a calming and balancing effect.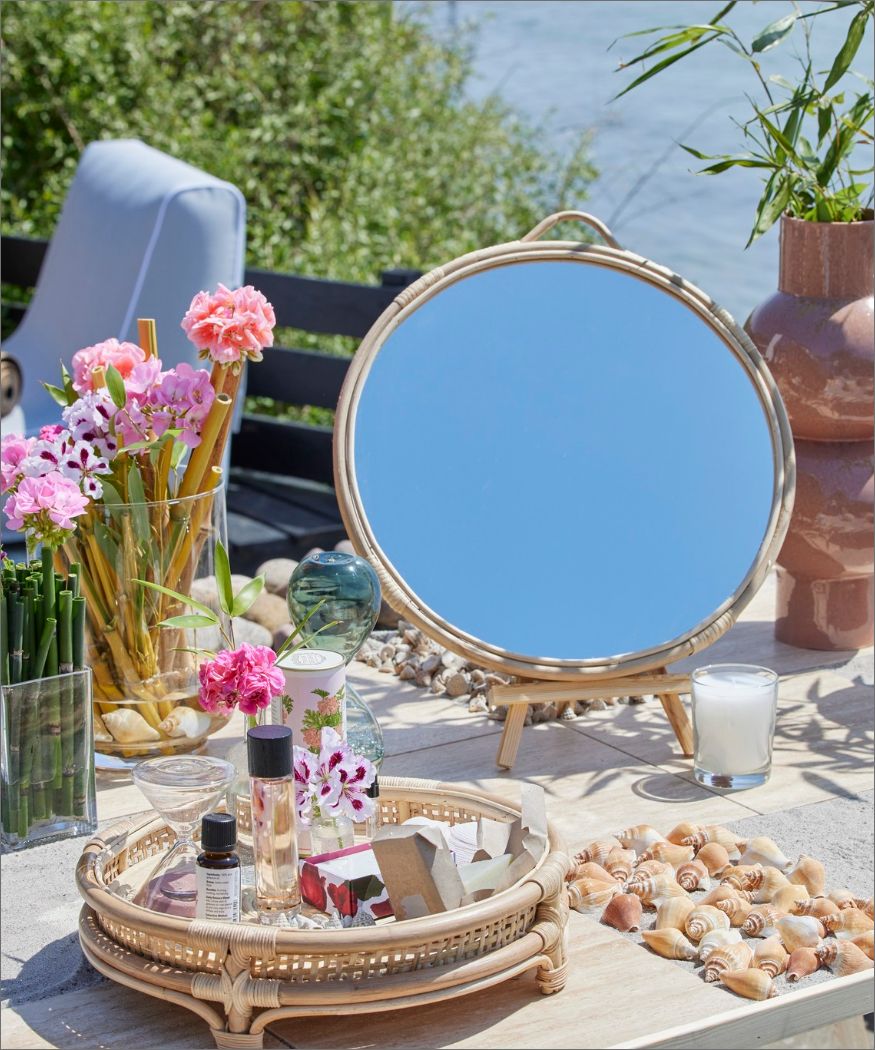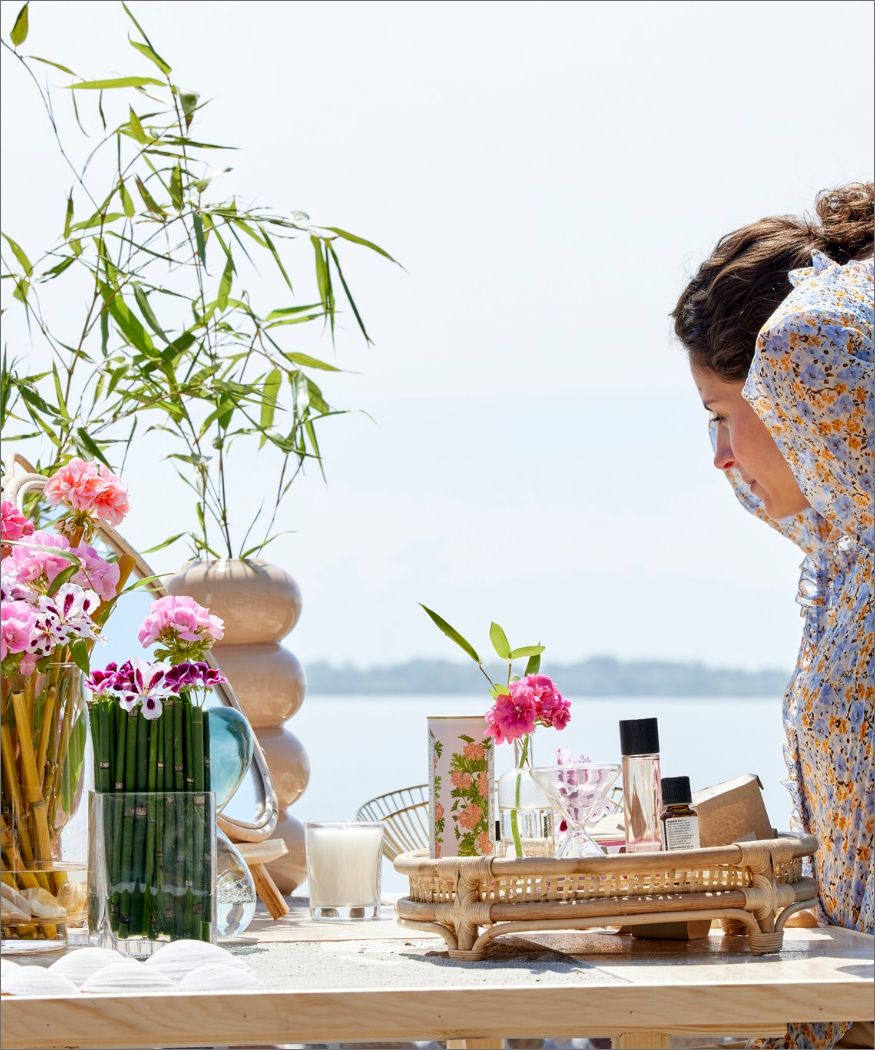 Decorative flower arrangements of cut geraniums in fresh summer colours provide additional pleasure during a seaside pampering session. These summery floral decorations look fantastic and are super-quick to make.
Simply arrange bamboo canes and stems of rough horsetail (Equisetum hyemale) in glass vases. Fill some of the stems with water and add cut geraniums in bright colours. Shells lying in the water at the bottom of the vase emphasise the seaside feel.
Floral interior decor ideas
Not everyone is lucky enough to have a sunny outdoor area, so it's good to know that geraniums can also be grown indoors, provided they get enough light. Scented and noble geraniums are especially good as houseplants. In this Scandi-seaside interior, a number of these low-maintenance plants give a summer vibe.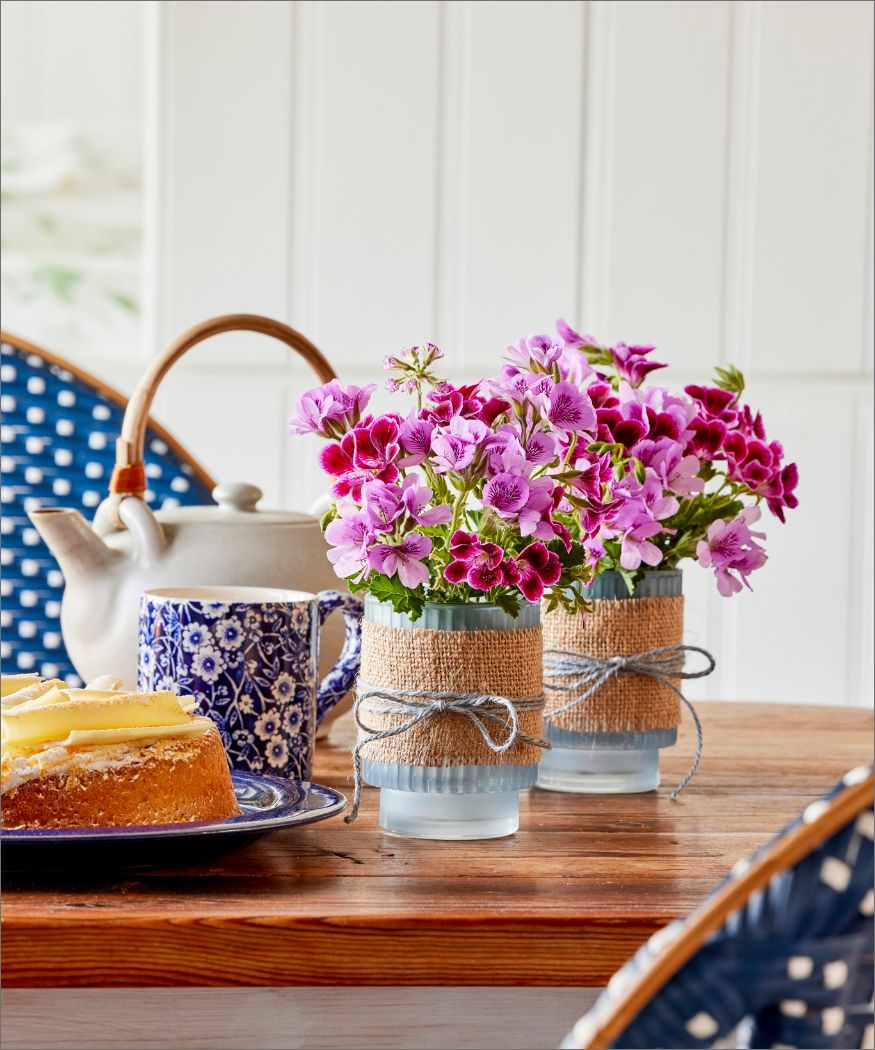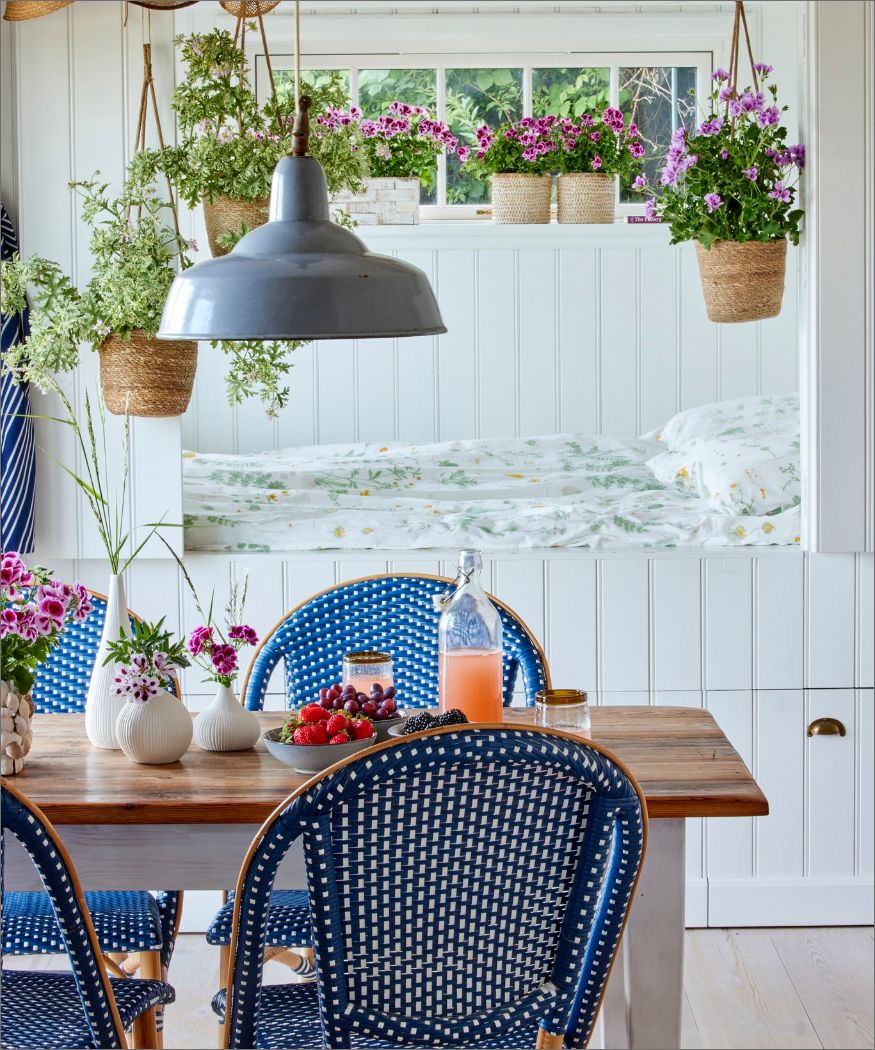 Arrangements using cut geraniums don't depend on lighting conditions. This colourful table centrepiece on the right is fresh, cheerful and modern, with five different vases in summery pastel shades and bright orange. They are filled with colour-coordinated geraniums and bamboo branches.
This pretty table display on the left is made of cut flower stems from two different coloured geraniums. Strips of sisal and blue string give the containers a charming extra flourish.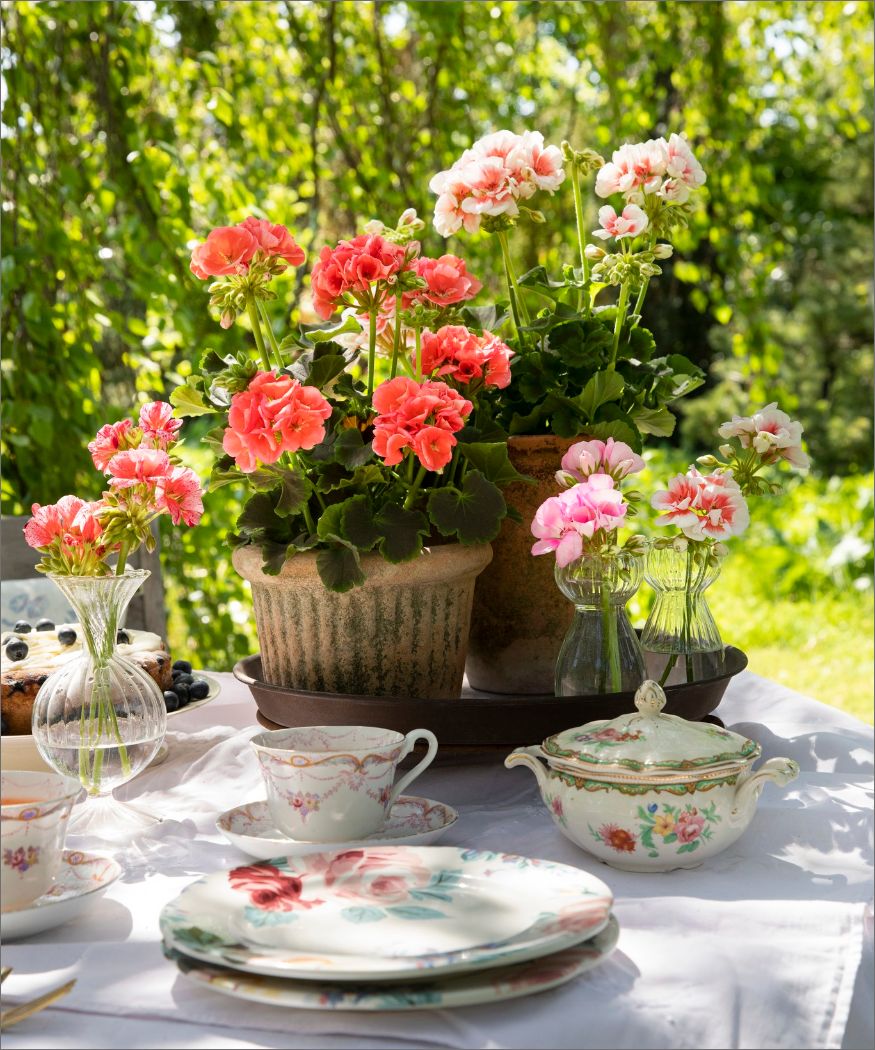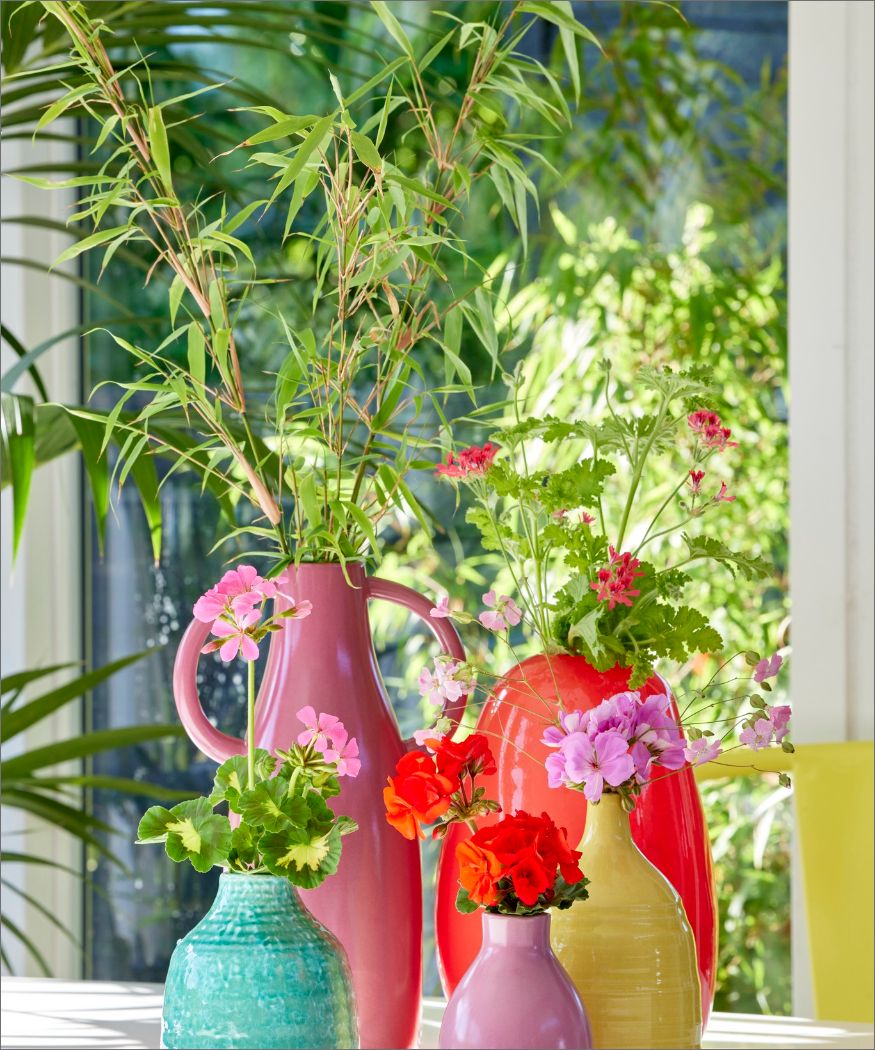 Scented geraniums offer a variety of aromas ranging from apple or lemon to ginger, mint and chocolate through to rose or lilac. Creative cooks can use them to enhance salads, desserts, teas, cocktails or lemonades.
Their essential oils also make certain scented geraniums a natural remedy against mosquitoes. Lemon-scented varieties in particular keep pests at bay. They can be used, not only on the balcony or terrace, but also in the bedroom.
Reproduction is free of charge with the credit "Pelargonium for Europe". Further texts and images can be found at www.meine-geranien.de.