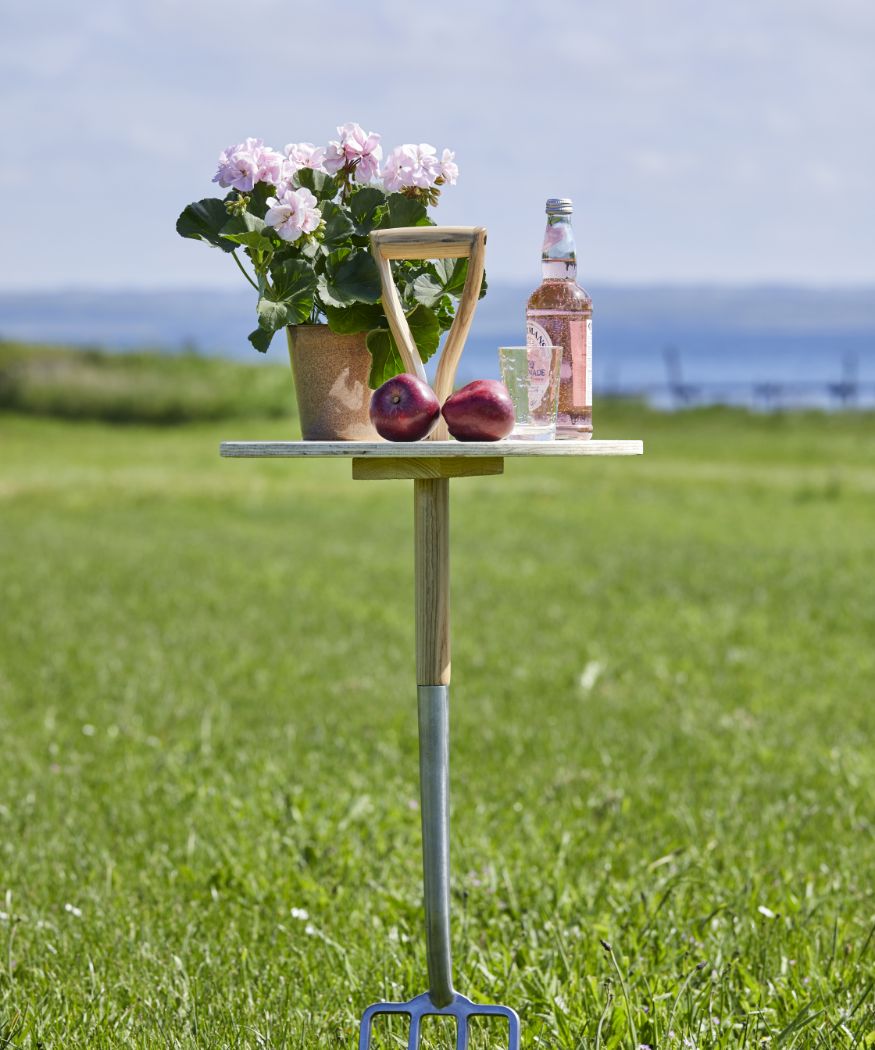 Floral chill-out zones. Deco ideas with geraniums for an after-work party
Who wants to go home alone after work in summer when the weather is great? It's much nicer to end the day with friends, acquaintances or colleagues in a relaxed atmosphere and enjoy the mild evening hours outdoors together. Lush summer flowers such as geraniums create the ideal feel-good ambience. These stars among balcony flowers can be displayed in a surprisingly modern way, as the following deco ideas for a blooming chill-out zone from Pelargonium for Europe prove.
Upcycled bar table with geraniums
With this original upcycled idea, a simple fork can be turned into a bar table for the garden and be the perfect place to enjoy a chilled drink with friends after work. A beautiful flowering geranium in a simple terracotta pot serves as summery table décor.
To recreate this upcycled bar table, you will need a garden fork, a circular piece of plywood or particleboard about 15mm thick, a wooden board measuring 19 x 100 x 400 mm, screws, a cordless drill, a hand saw and a hole saw. Also a lush flowering geranium in a pot.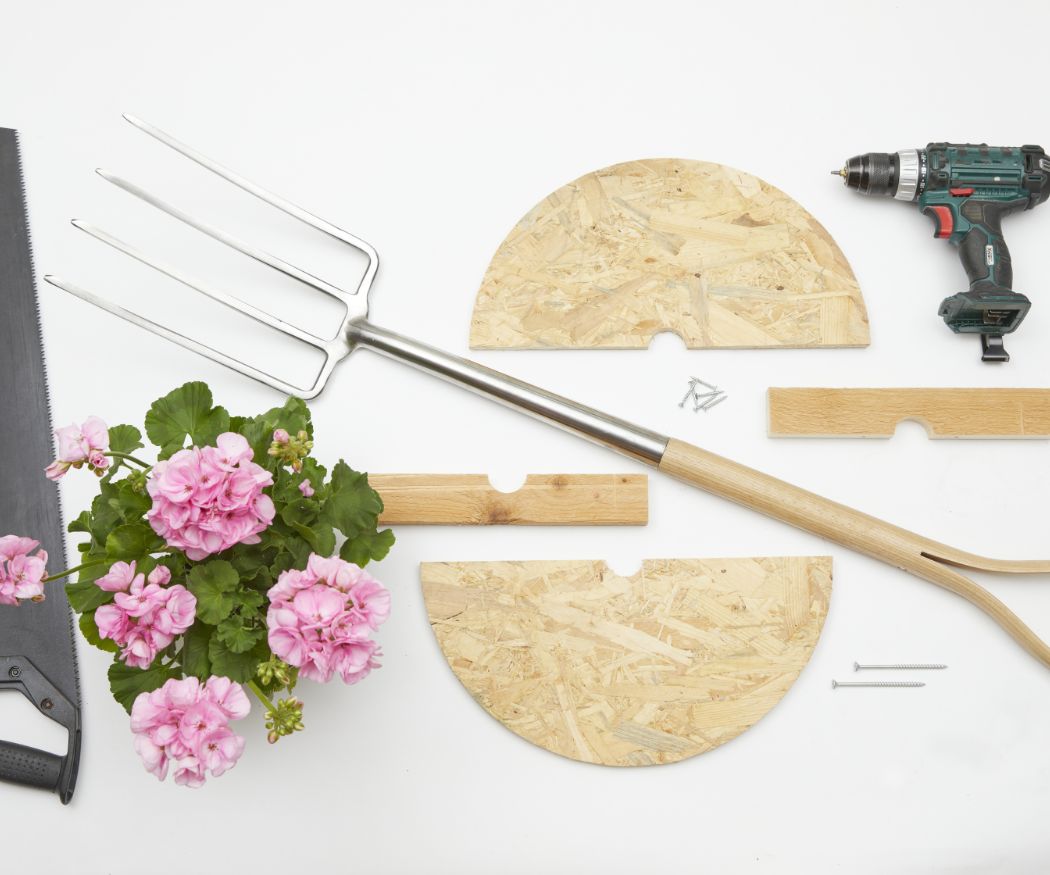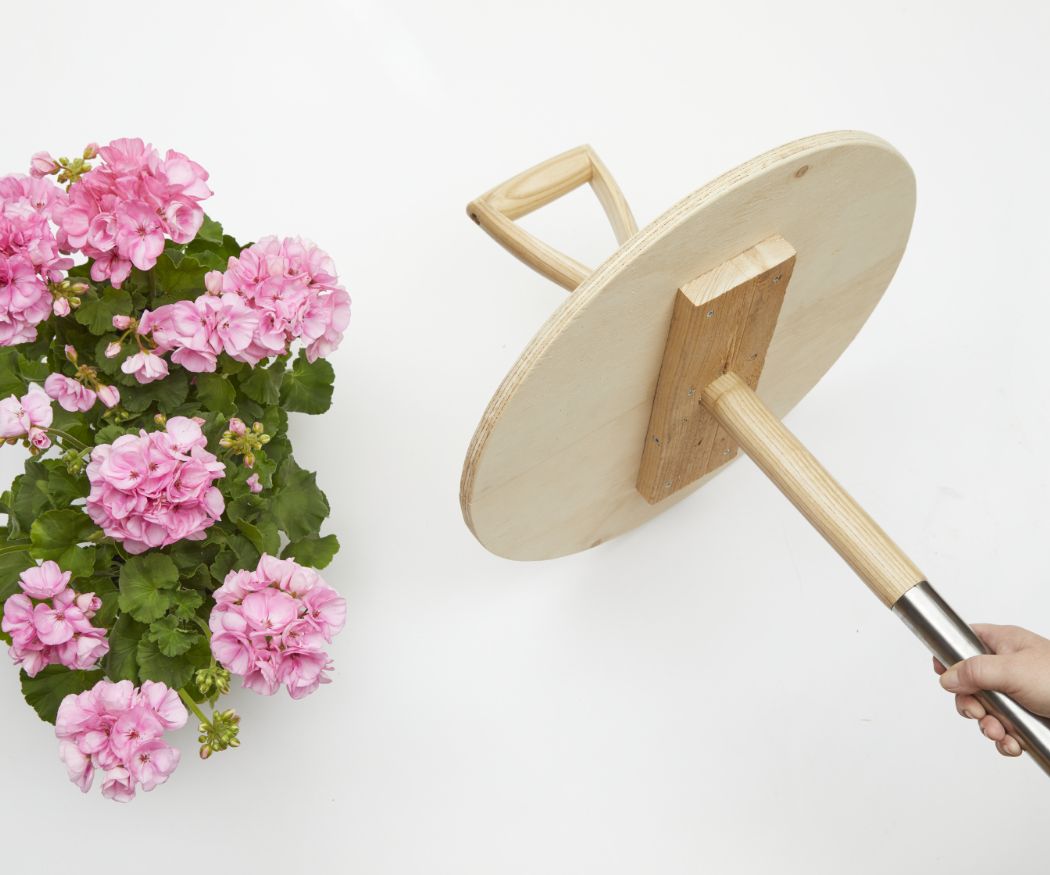 How to make this original upcycled table:
With a hole saw, drill a large hole in the middle of the plywood/particleboard disc and the board. The diameter of the holes must be slightly larger than the diameter of the fork handle so it will fit through smoothly. Then saw the plywood/particleboard disc and the board in two equal halves so that there are two long, narrow wooden slats and two semicircles with semicircular cut-outs (see photo).
Now rejoin the two plywood/particleboard disc halves around the fork shaft, below the fork handle and place the two wooden slats underneath for stability, so that they form a right angle to the saw lines on the board. Next, screw the wooden strips to the disc, fix the support board to the fork handle with a long screw and stick the fork into the ground in a suitable place in the garden. With the potted geranium as decoration, your homemade bar table is ready to receive guests.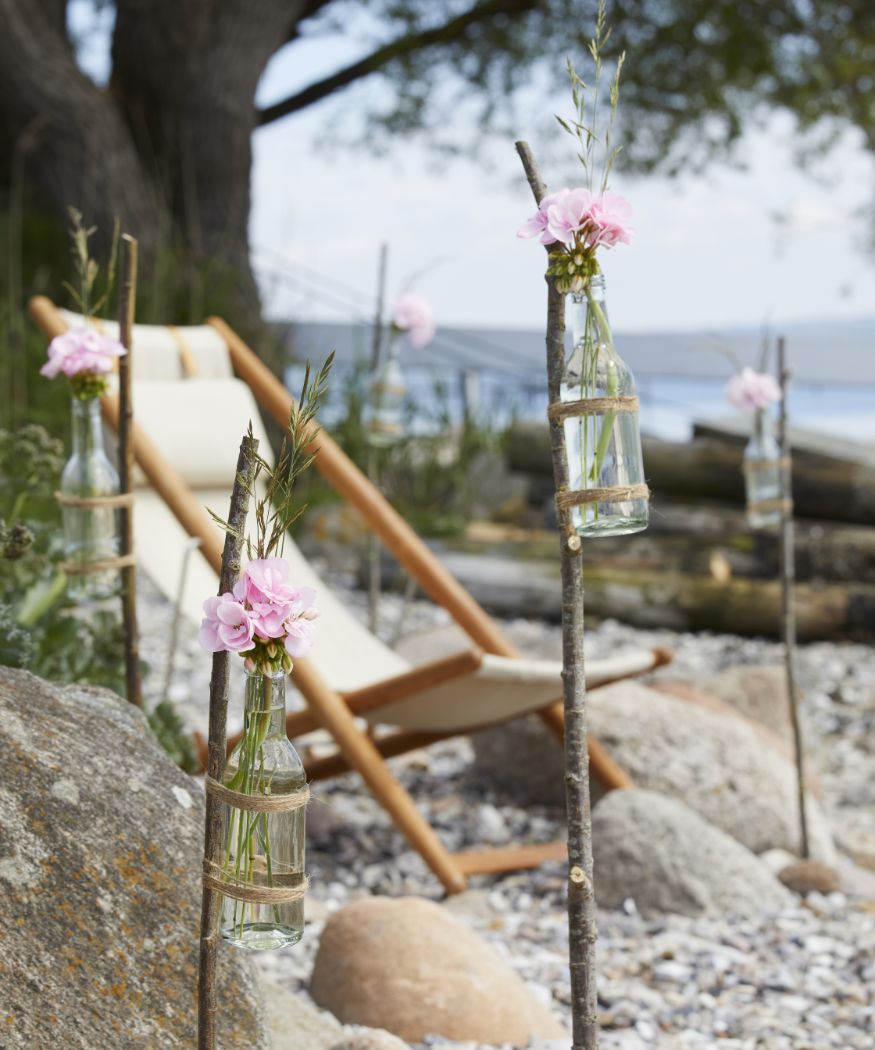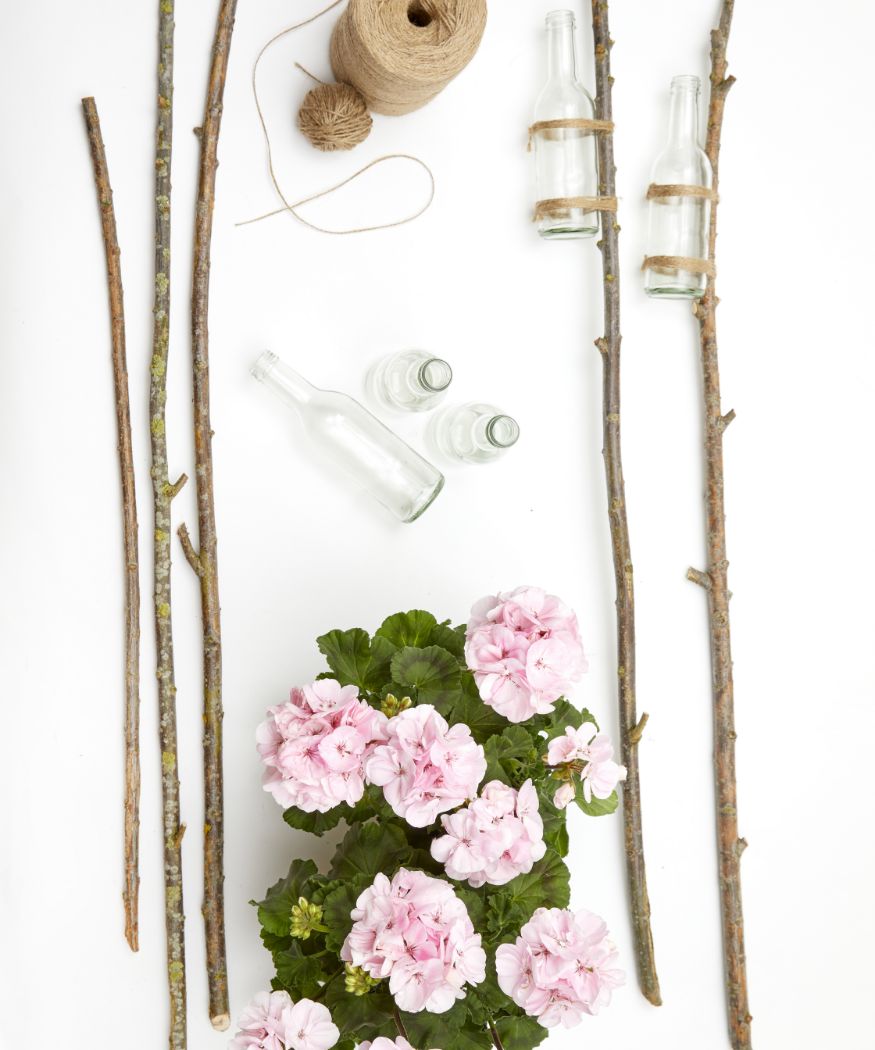 Floral garden stakes
Even if there is no table, as here, you don't have to do without atmospheric floral decors. These garden stakes are super quick to make, can be placed almost anywhere and create a summer vibe and a cosy ambience in no time at all.
For these homemade decorative stakes, simply tie simple glass bottles to wooden sticks with twine and push them firmly into the ground. Fill the bottles with water and add cut geraniums and decorative grasses. Done! Floating geranium vases make the perfect chill-out zone.
Blooming summer table
With their varied flowers in a wide range of colours, shapes and sizes, geraniums make wonderful cut flowers. With this flowering summer table, clear glass vases with a variety of geranium stems, grasses and geums create an uncluttered, colourful table centrepiece that'll bring airiness and a cheerful mood to your garden party. Co-ordinating taper candles make the perfect celebration table and cast an atmospheric glow in the evening.