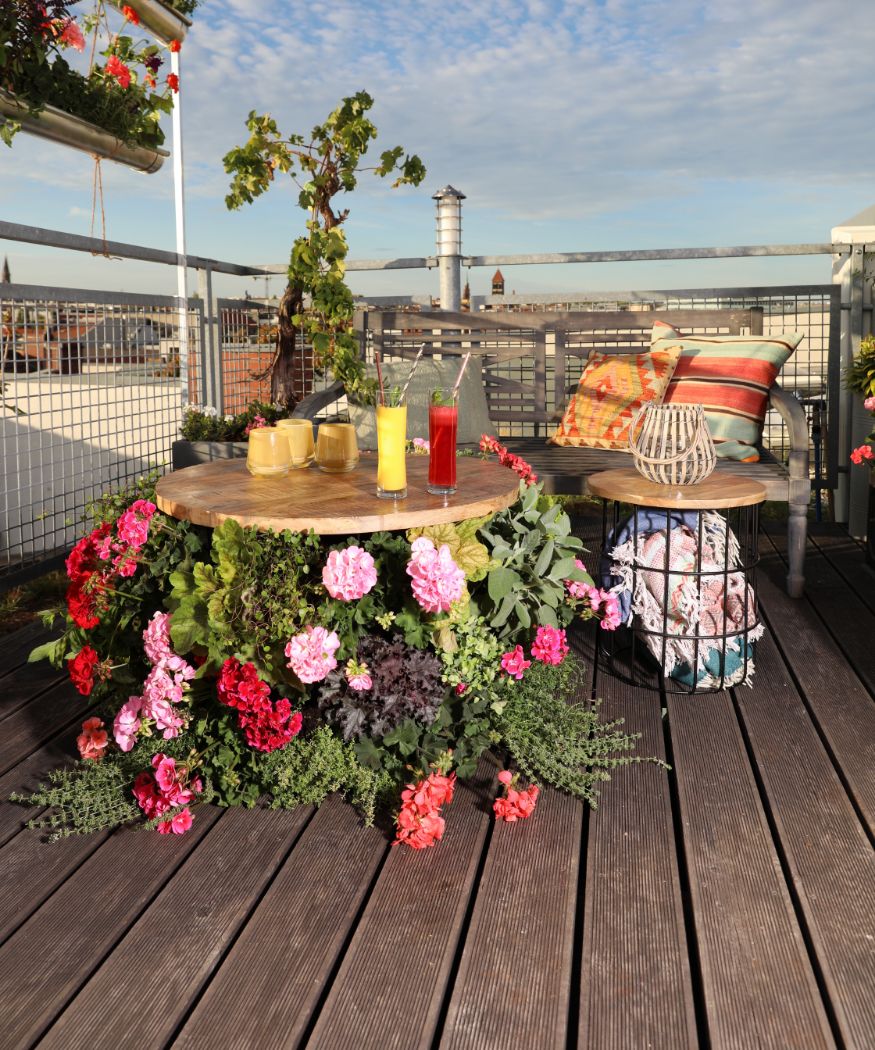 DIY ideas for flowering retreats. Creative and surprising: geranium deco in the city.
As more and more city dwellers discover the joys of gardening, an increasing number of urban roof terraces, balconies and backyards are being turned into green and flowering retreats for escaping the hustle and bustle of the city.
Always in on it:
Handmade decorations and DIY furniture, because the DIY trend is deeply rooted in the urban gardening movement. The experts at Pelargonium for Europe present a creative as well as surprising DIY idea with geraniums that is guaranteed to provide a summer feeling and a happy mood.
Rooftop terrace highlight: flowering summer garden table
A stunning eye-catcher. The colourful mixture of abundantly flowering geraniums, lettuce, herbs and other sun-loving summer plants turn a simple wire-basket table into an extraordinary, colourful and unique piece of furniture. An absolute summer highlight on an urban rooftop terrace that is easy to make for all flower fans. You will need a simple wire basket with a removable wooden table top in industrial style, gardening fleece, potting soil, geraniums, salad, herbs and other plants of choice, a pair of scissors and aluminium wire.
And here's how to do it:
Step 1: Remove the table top and line the entire wire basket with garden fleece; hold in place with aluminium wire. Then fill only the lower part of the basket with potting soil. When using very large baskets you can spare soil by placing a hard object, e. g. a block of wood, in the centre of the basket.
Tip: You can avoid having to feed the plants regularly if you add time-release fertilizer to the soil when planting.
Step 2: Cut holes in the fleece through the spaces between the wires for planting and carefully stretch them apart with your hands so the root bales of the plants can be inserted.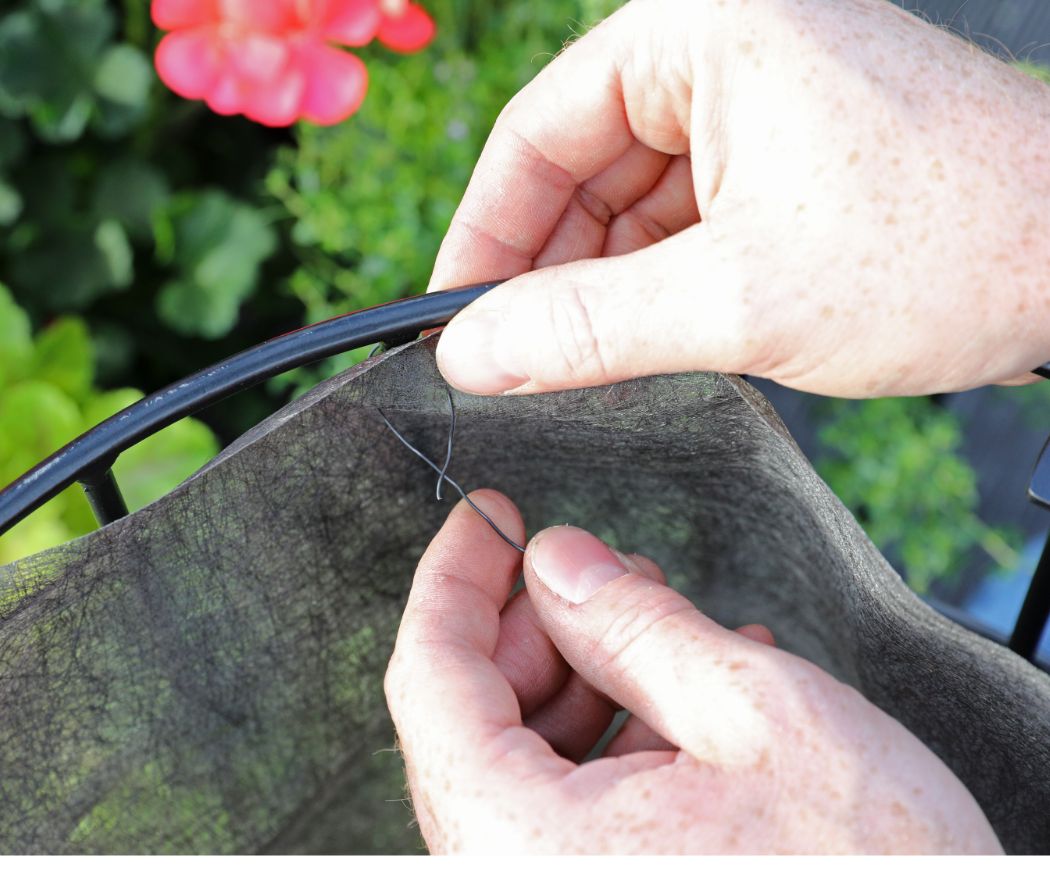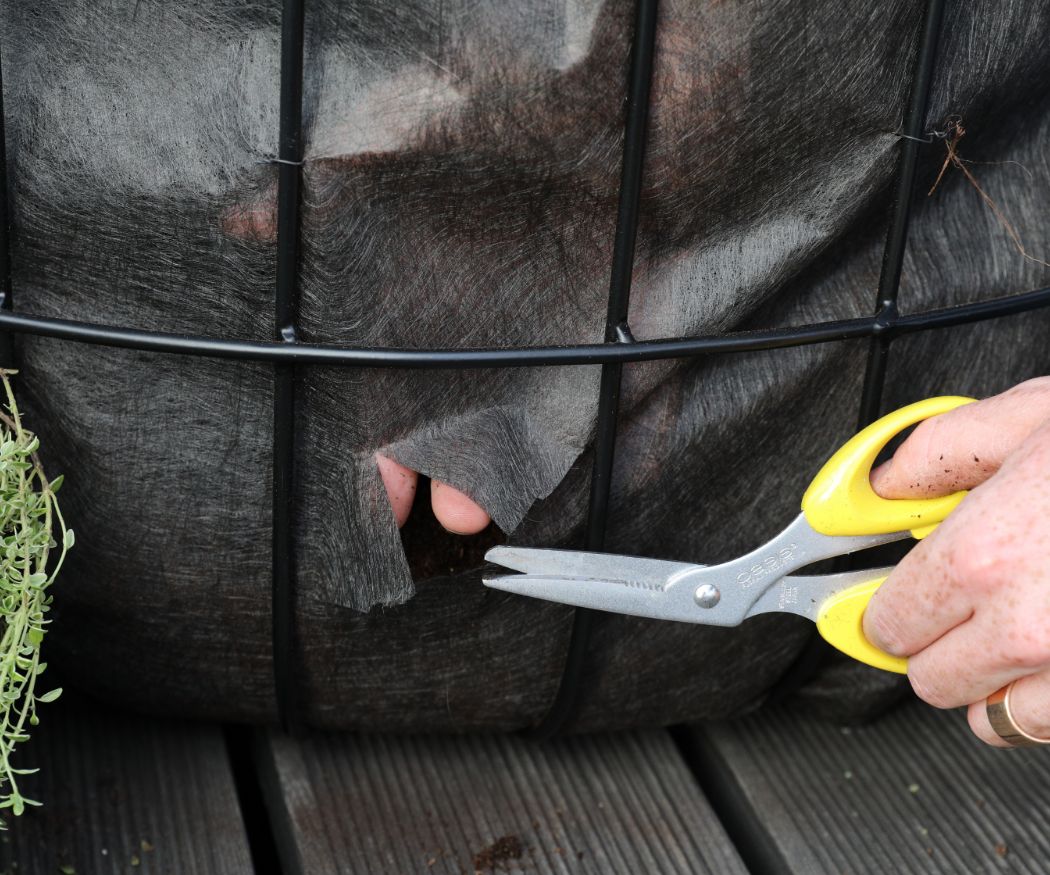 Step 3: Now insert the plants all around the outsides of the wire basket. Begin at the bottom and keep adding layers of soil until the entire basket is covered in flowers. Carefully shake any excess soil off the roots of the plants to slim them down and make it easier to fit through the holes in the fleece. Tip: Geraniums flower particularly well when they have lots of room, so space the plants at least 20 cm apart.
Step 4: Finally, place the table top back on the basket. And your flowering summer garden table is complete! Water the plants from above by simply removing the table top.