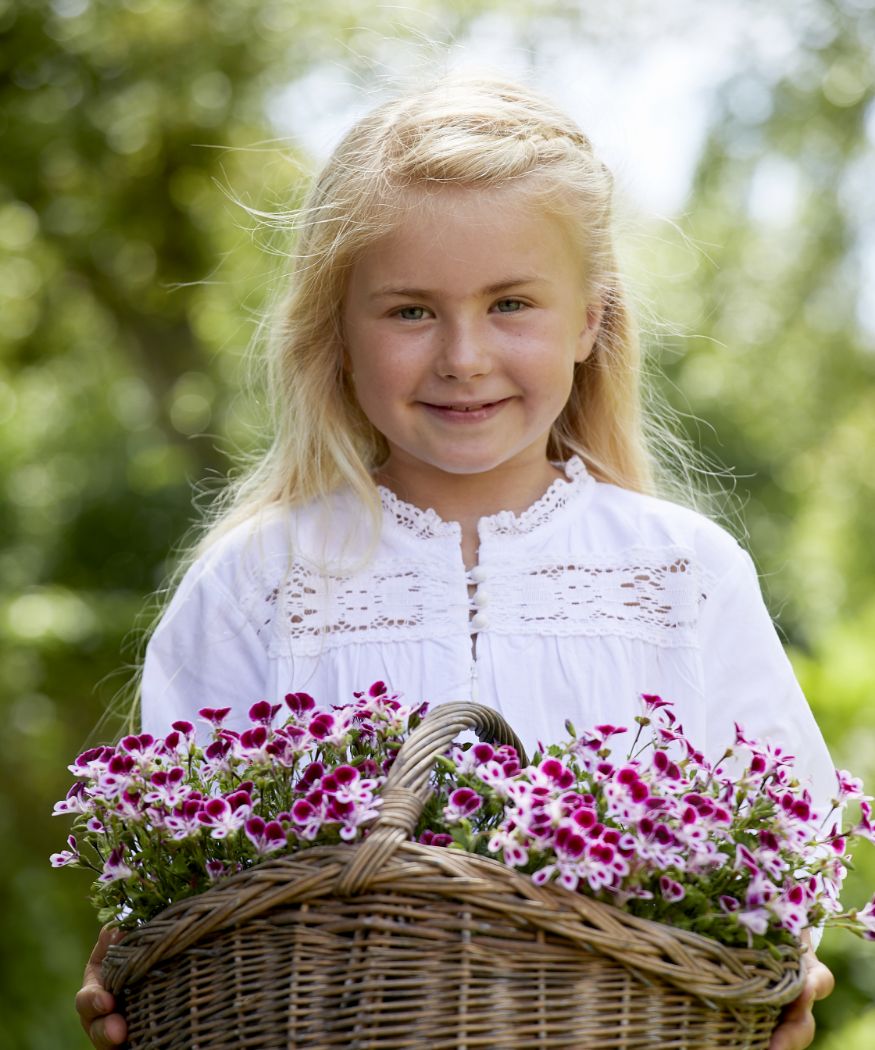 Colourful messengers of joy. Summery gift ideas with geraniums
Whether as a hostess gift for a breakfast or dinner invitation, a birthday, a gesture of thanks or on Mother's Day:
Flowers are always a welcome gift. In the summer months, profusely blooming geraniums are among the absolute favourites. This easy-care blooming wonder is not only a good choice for your own balcony, but also makes a lovely present. The experts from Pelargonium for Europe provide inspiration for summery gift ideas with geraniums.
Basket full of scented geranium joy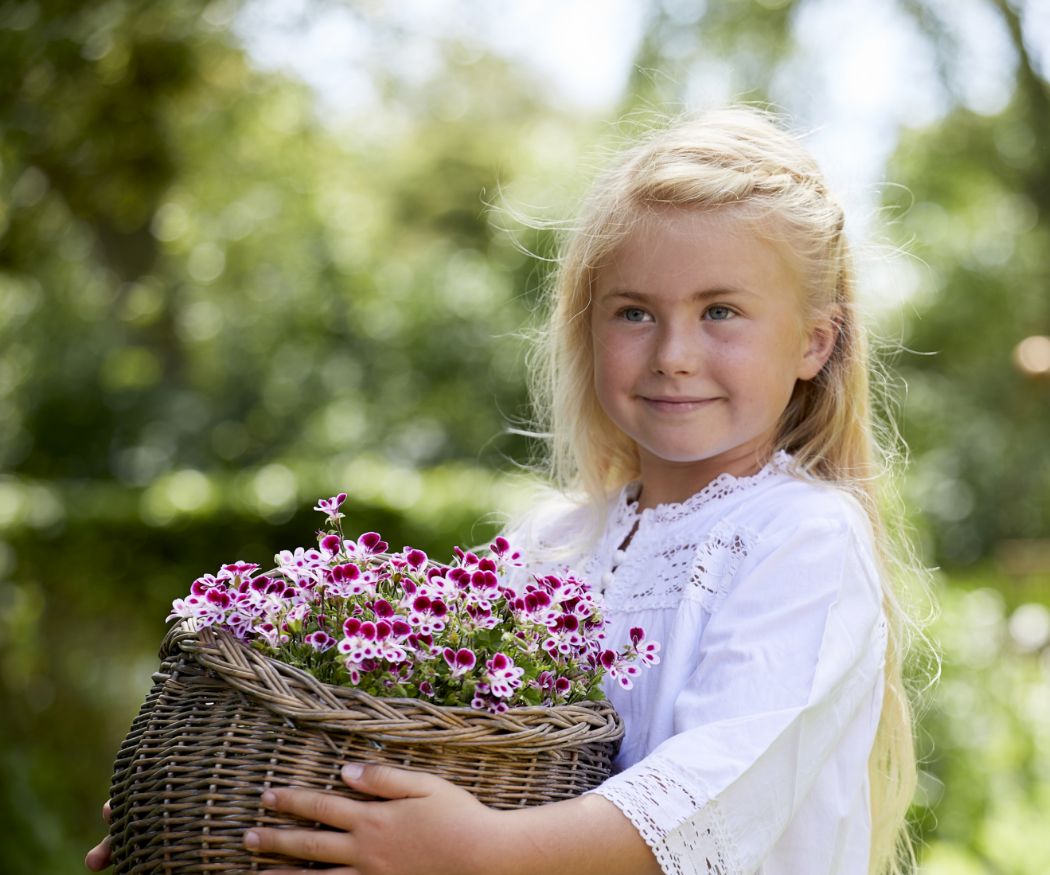 A basket full of geraniums is a great eye-catcher and a beautiful gift idea for Mother's Day. And if you choose scented geraniums, this blooming present will not only appeal to the senses with its beautiful flowers, but also with its pleasant aroma. Like all geranium varieties, scented geraniums prefer a warm spot with full sun or partial shade and are happy to receive regular watering and fertilizer.
DIY idea: scented geranium in a woolly coat
Handmade presents are much more personal and contain an extra portion of love and affection. This pretty DIY gift idea shows how wool felt can transform a simple plant pot into a real gem. If you want to make this woolly pot yourself, aside from a bit of dexterity you will need a profusely blooming scented geranium in a pot, felt wool and coarse wire mesh.
And here's how it's done:
First cut the wire mesh to the required width and length. In order to estimate the correct size, it's best to place the wire mesh loosely around the pot beforehand.
Then thread the wool strips through the grid, one row at a time. Irregular spacing will make the result look more lively. Once the entire wire mesh is covered with felt wool, join the two ends of the mesh together.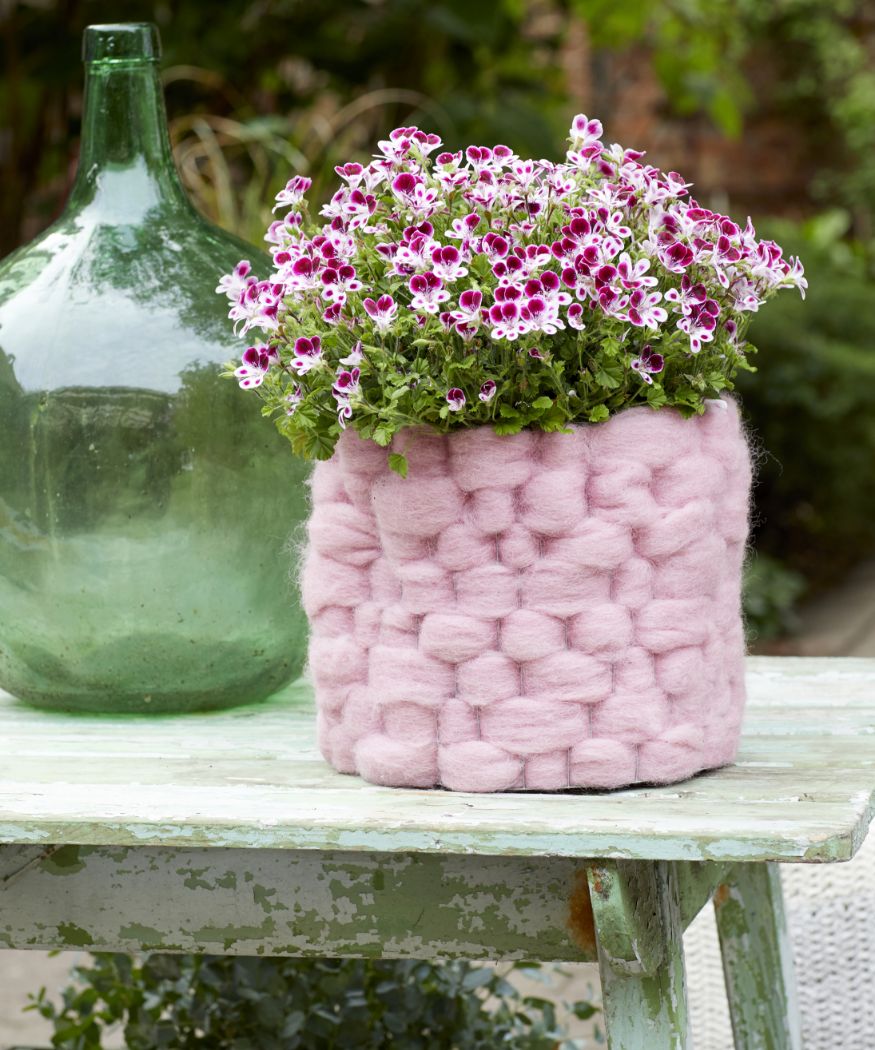 Finally, wrap the woolly cover around the pot and place the geranium inside. Done!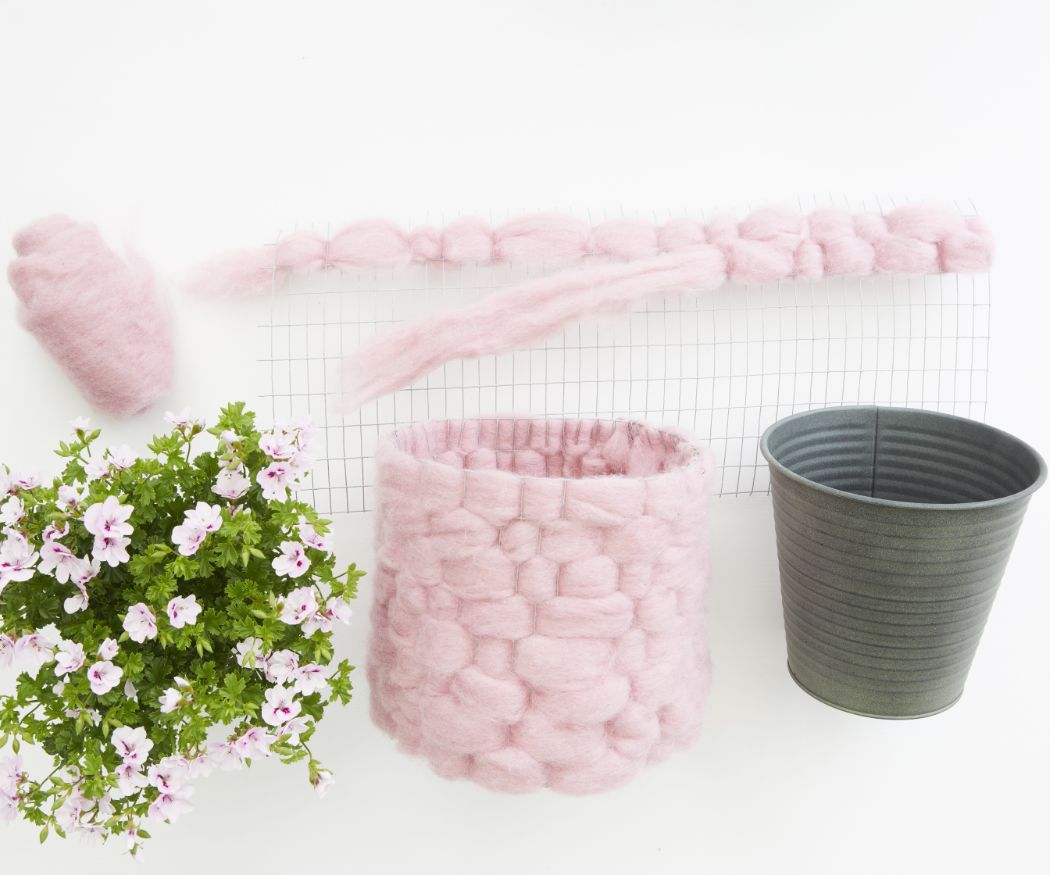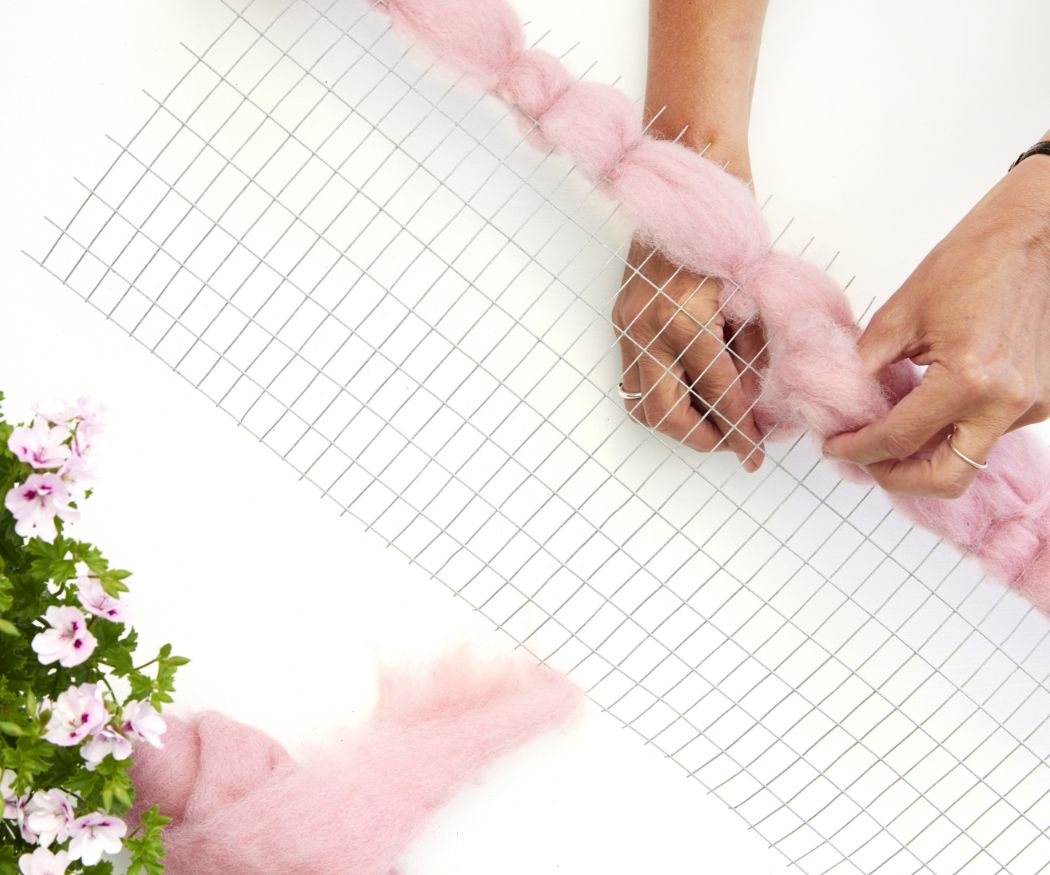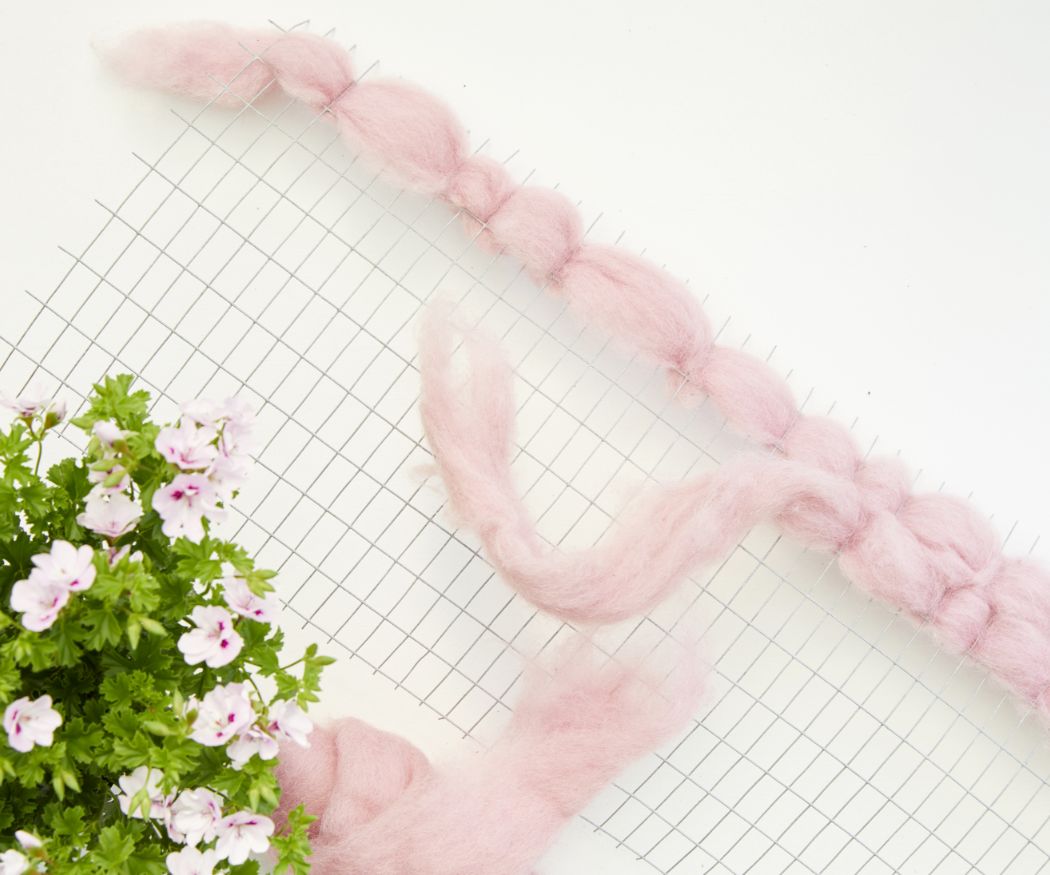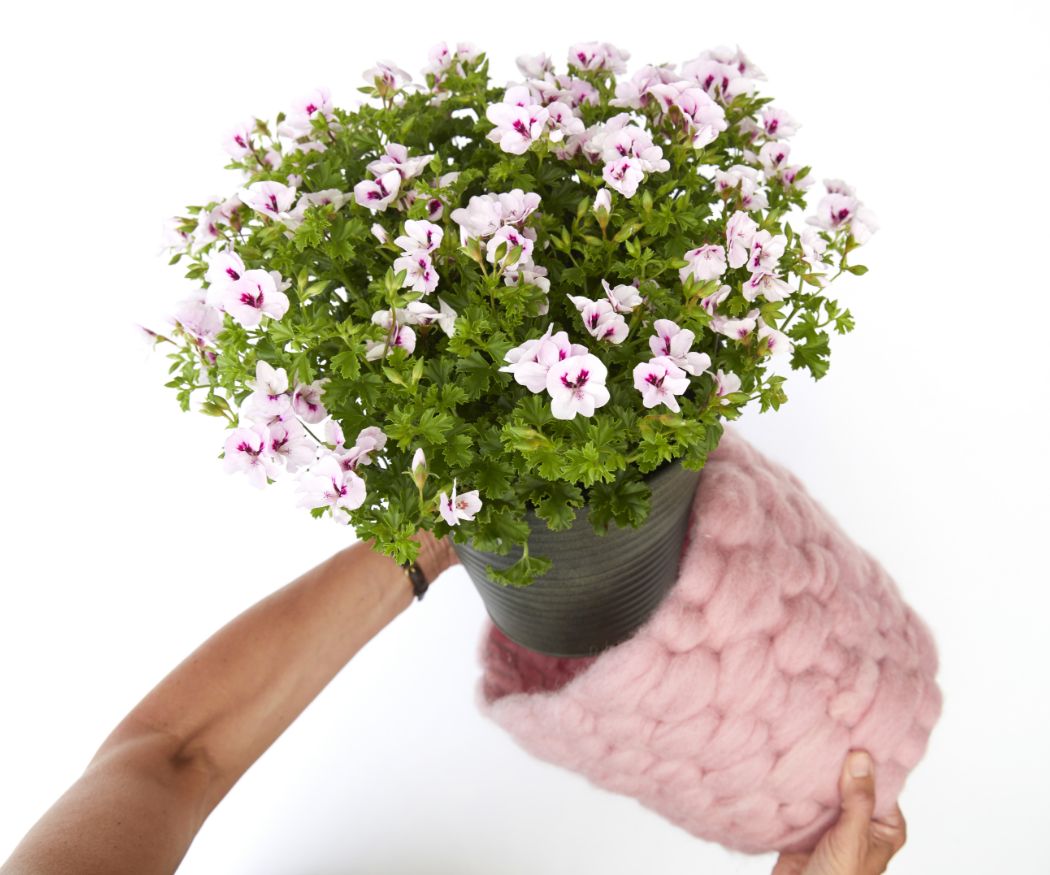 Tip: Scented geraniums are also an appreciated ingredient in creative cooking. They can be used in meat dishes, salads and teas, as well as in cakes, jam and desserts. What's more, scented geraniums with a lemon aroma are also a natural insect repellent.
Summery bouquet with geraniums
A colourful bouquet is a classic among the many kinds of floral gifts and always a good choice, regardless of the interior decorating style.
With their wide range of flower colours and shapes, geraniums also cut a fine figure as cut flowers in colourful summer bouquets.
Here, various geraniums are combined with eucalyptus twigs, sweet grasses, star-shaped umbels and carnations to create a summery bouquet.