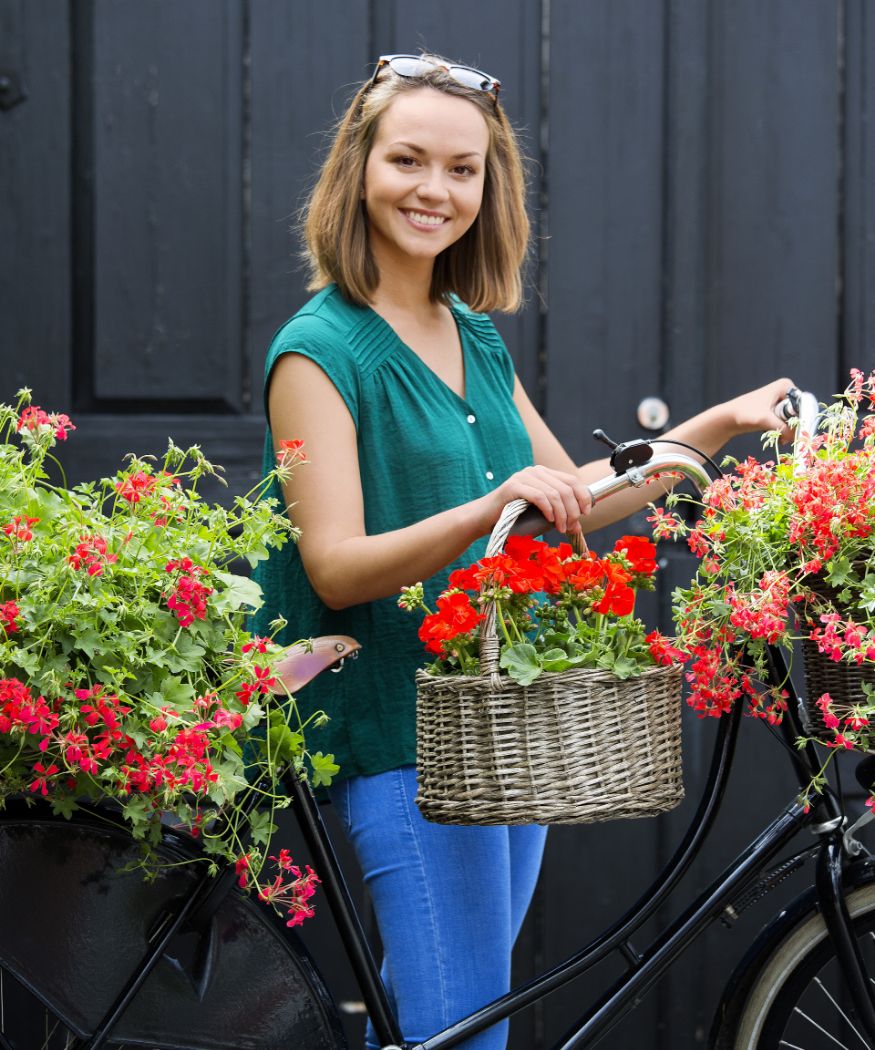 The ultimate geranium shopping checklist
Our guide will help you to buy the perfect balcony plants that you can enjoy from day one.
In this article you will learn:
How to recognise geraniums that will continue to grow in your home straight away
Why good geraniums already show buds when you buy them
Which pot size is suitable for which purpose
When to find the best selection
Why planting has to wait until at least mid-May
Check 1: Plant quality
It's best to buy plants that have so many leaves on strong stems that you can hardly see the soil in the pot. Bushy geraniums with strong shoots have been given enough time by the gardener to grow into healthy plants. In addition to foliage, these plants will also have a well-developed root ball. Both are necessary for the geraniums to continue to grow.
Check 2: Lots of buds
If you want to quickly turn your balcony or terrace into a flowering paradise, the geraniums you buy need to have lots of buds. This is because geraniums are so-called light-sum flowering plants. They collect the sun's rays, and only when a certain level is exceeded do they begin to flower. With poor bud specimens, you have no choice but to wait and hope for plenty of sun in the coming weeks.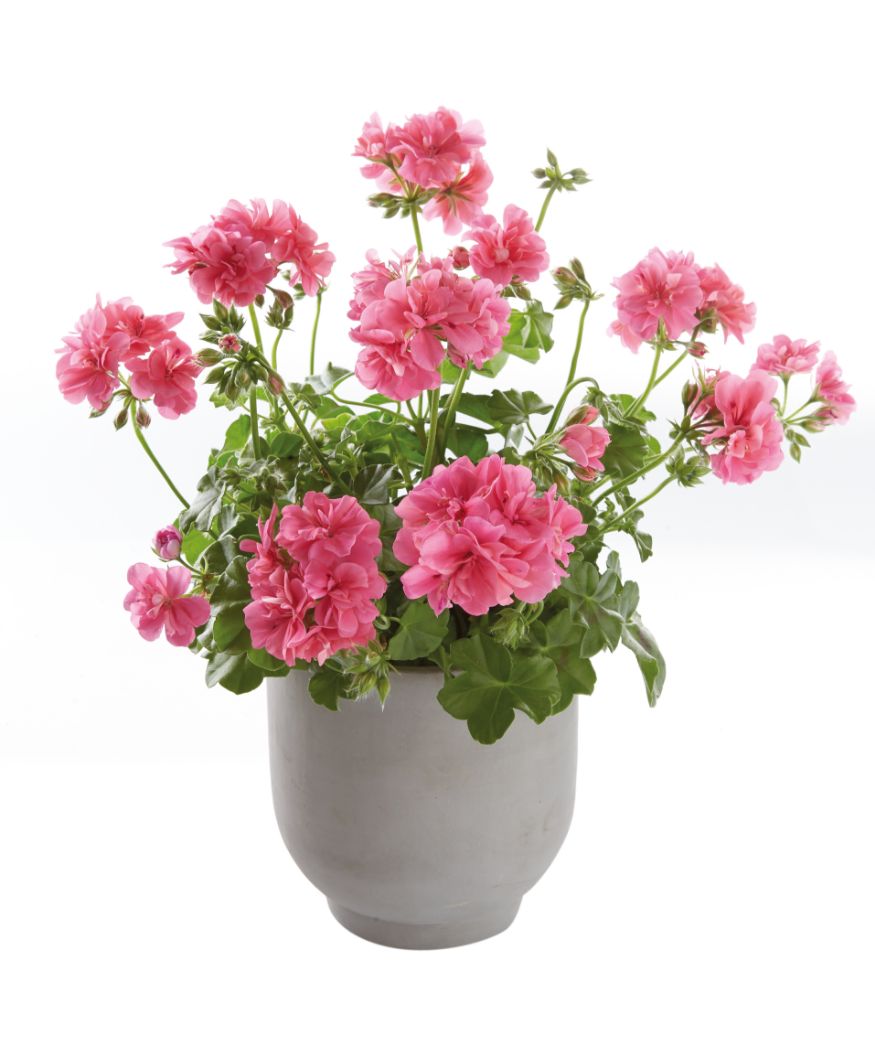 Check 3: Pot size
Choose geraniums in a size that suits where you want to plant them. The size of the root ball is the deciding factor, because it will end up in the soil.
11 cm/12 cm pot: Ideal for planting in balcony boxes.
Plants in pots of this size have enough root mass to get started straight away. They also still fit well into standard flower boxes, which are often no wider than 17 to 18 centimetres. We explain how to plant a balcony box here.

13 cm or more: Good for larger containers
If you want to plant in containers, it is better to choose XL geraniums in pots with a diameter of 13 centimetres or more. This combination will look great right from the start.
6 packs: Not usually recommended
You should only buy geraniums in 6 packs if you are willing to put a lot of time and effort into nurturing them. These plants have had little time to grow before being sold, and it will easily take a few more weeks for them to reach the stage of development of the larger plants.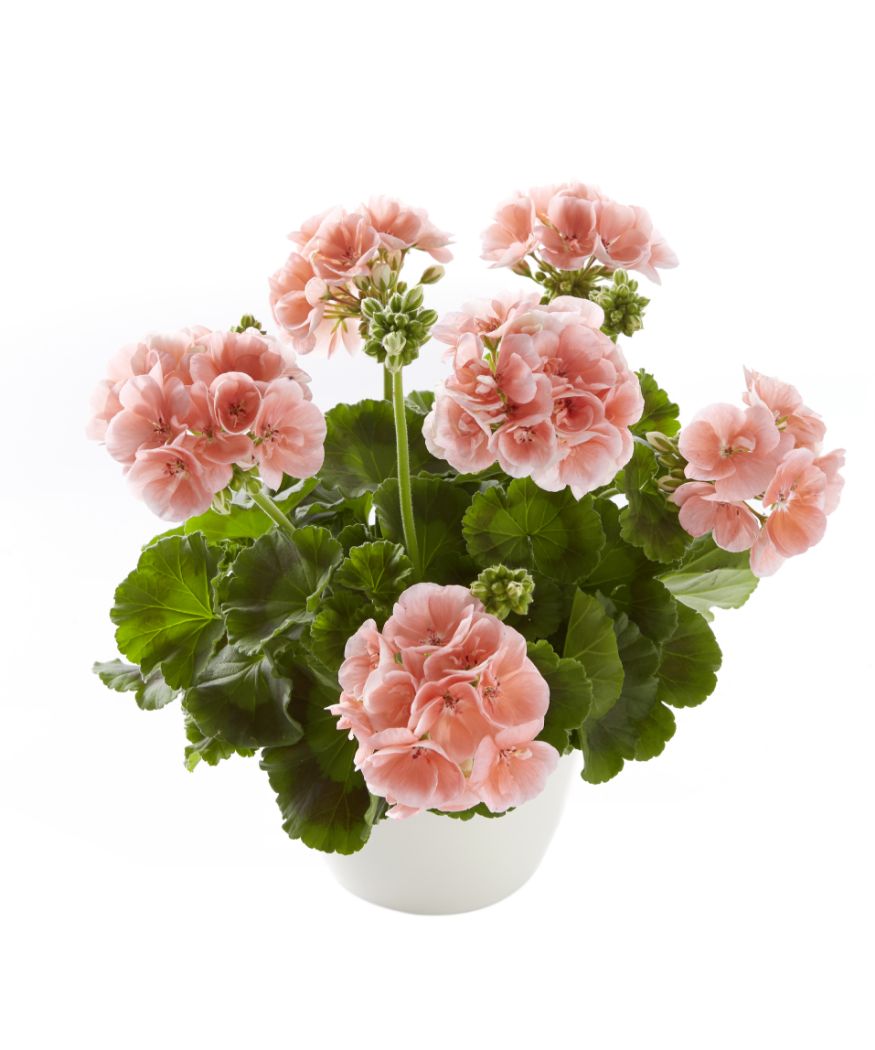 Check 4: Time of purchase
In the UK, the greenhouses are filled with geraniums from the beginning/middle of April. The largest variety can be found at the beginning of May. We recommend that you do not buy the plants too early if you cannot protect them well from the cold.
Check 5: Temperature level
Geraniums should only be planted outdoors permanently when there is no longer a threat of frost at night.
In the UK, this is the case around mid-May. Remember that it does not even need to freeze for the plants to be damaged. Even temperatures below five degrees Celsius can cause stunted growth.
We have written about how to protect your plants from the weather here.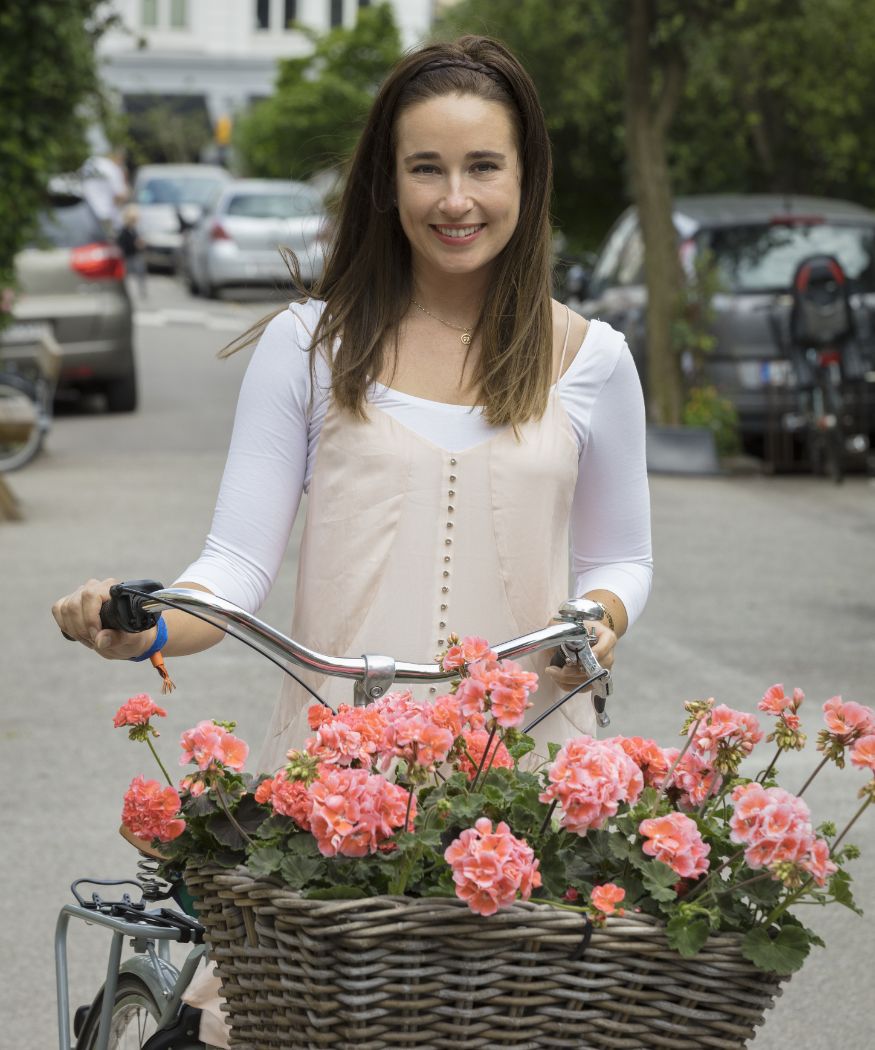 Tipp: Think about potting soil!
Buy new potting soil while you're at it! Fresh quality soil is pre-fertilised, holds many times its own weight in water and retains its structure throughout the season. For an 80 centimetre long balcony box you need about 30 litres of soil. For a pot with a diameter of 20 centimetres, you'll need about 4 litres.
If you found this post helpful, we'd love for you to tell others about it!