Did you know…? Seven fun facts about geraniums
Geraniums are among the most popular ornamental plants of all – they can be admired everywhere in the UK. But they are also extremely popular in many other European countries: in fact, around 400 million of them are sold in Europe every year, in thousands of varieties, colours and sizes. They also bloom in many different locations. It's not surprising that we feel like we already know geraniums very well. But is that really the case? Here are seven exciting facts about the geranium that hardly anyone knows.
It actually has a different name
The geranium was imported from South Africa to Europe in the 17th century and was given the wrong name by some botanists. They called it "geranium" because it looked so similar to the native perennial. It wasn't until the end of the 18th century that the mistake was noticed and the new plant was given the name "pelargonium". However, "geranium" had already become established, and the name "pelargonium" failed to catch on.
Geraniums thrive particularly well in the fertile, tropical climate of South Africa. This is probably one of the reasons why there are about 250 geranium species there – from the two metre high geranium bush to the gnarled succulent, which can store water in its thick stems. Pelargoniums also grow in Australia, Iran, Iraq and New Zealand.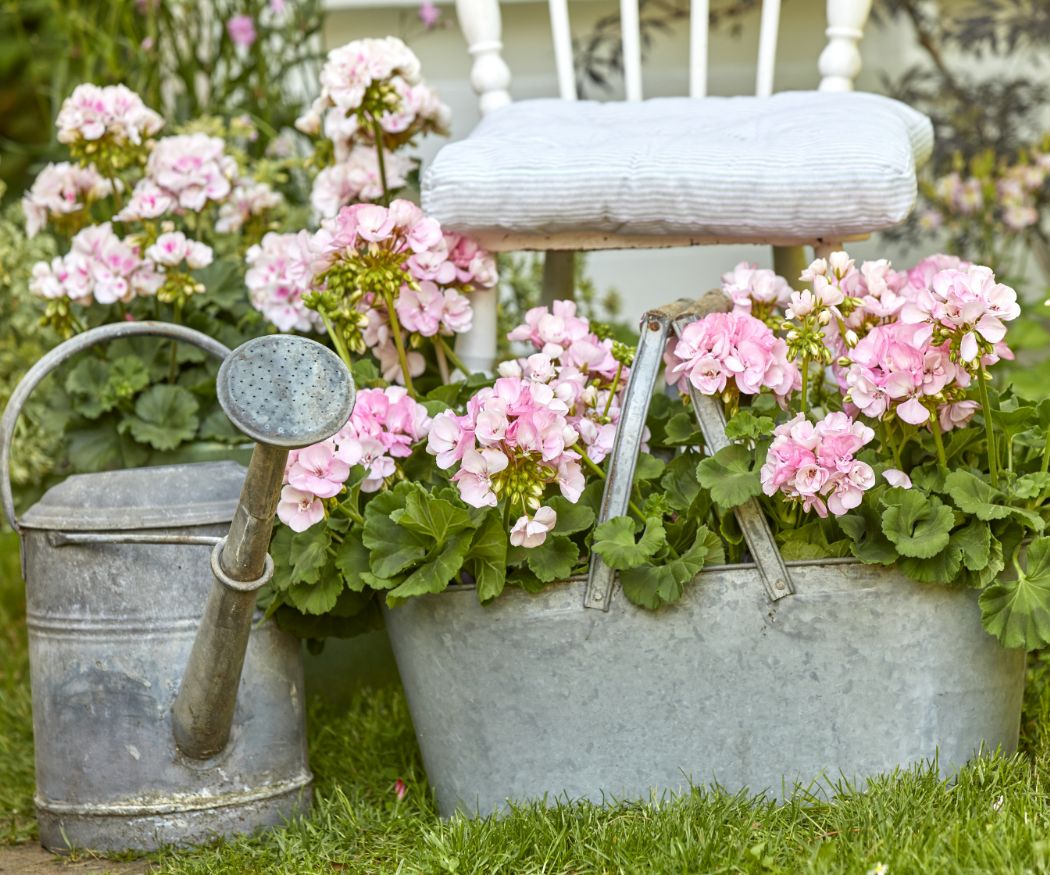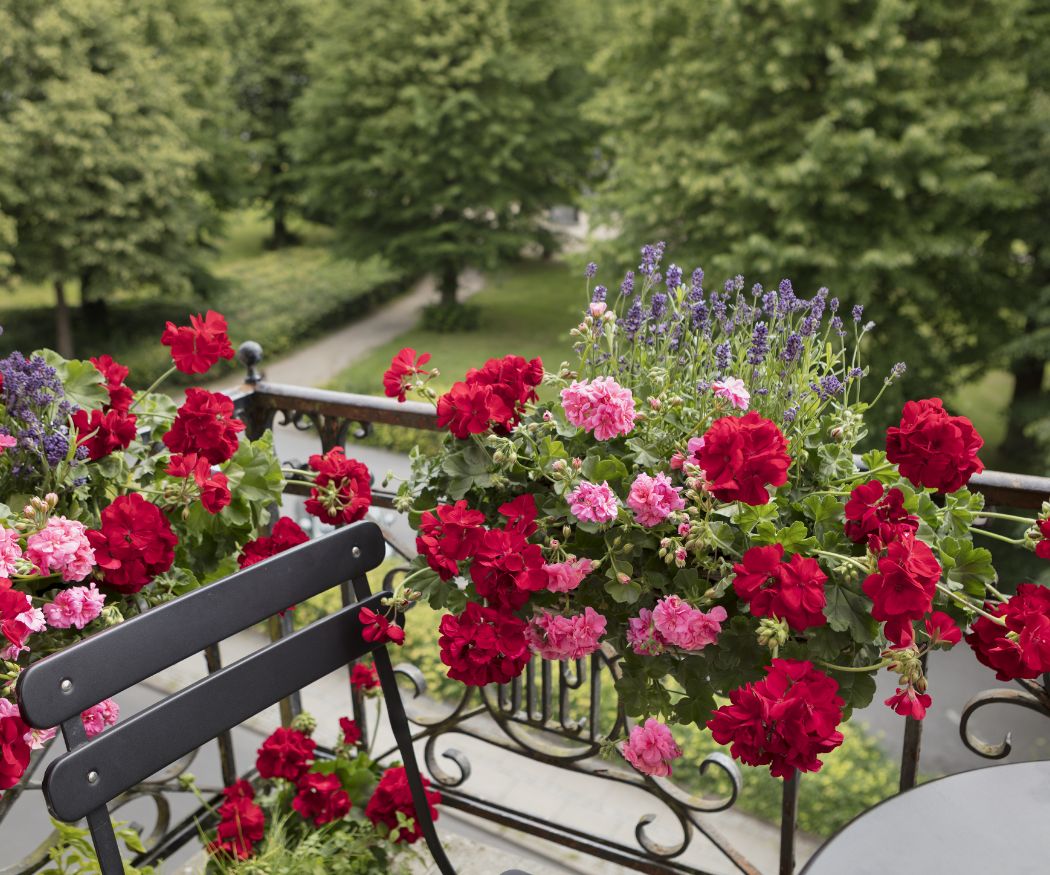 It is a national symbol
The geranium is often seen on balconies in the UK, although it originally comes from South Africa.
The plant is now very popular in many European countries too, and the Swiss are particularly big fans of the flower.
They plant millions of them in their flower beds and decorate their balconies with them.
They have even elevated the geranium to the status of their national flower, and they see it as a symbol of their Helvetic homeland. There are even various exhibitions about the plant (e.g., in Bern).
It can be used in the kitchen
Scented geraniums are also great for cooking and baking. They can enhance the flavour of dishes, and they also look great as a decoration.
The leaves and flowers of the scented geranium are edible – yes, really!
They add a special flavour to dishes thanks to their essential oils:
lemon-scented varieties are particularly suitable for salads, sorbets or tea; rose-scented varieties add a sophisticated touch to sweet dishes such as cakes, jams or desserts; and mint-scented geraniums are perfect for homemade lemonades.
Bon appetit!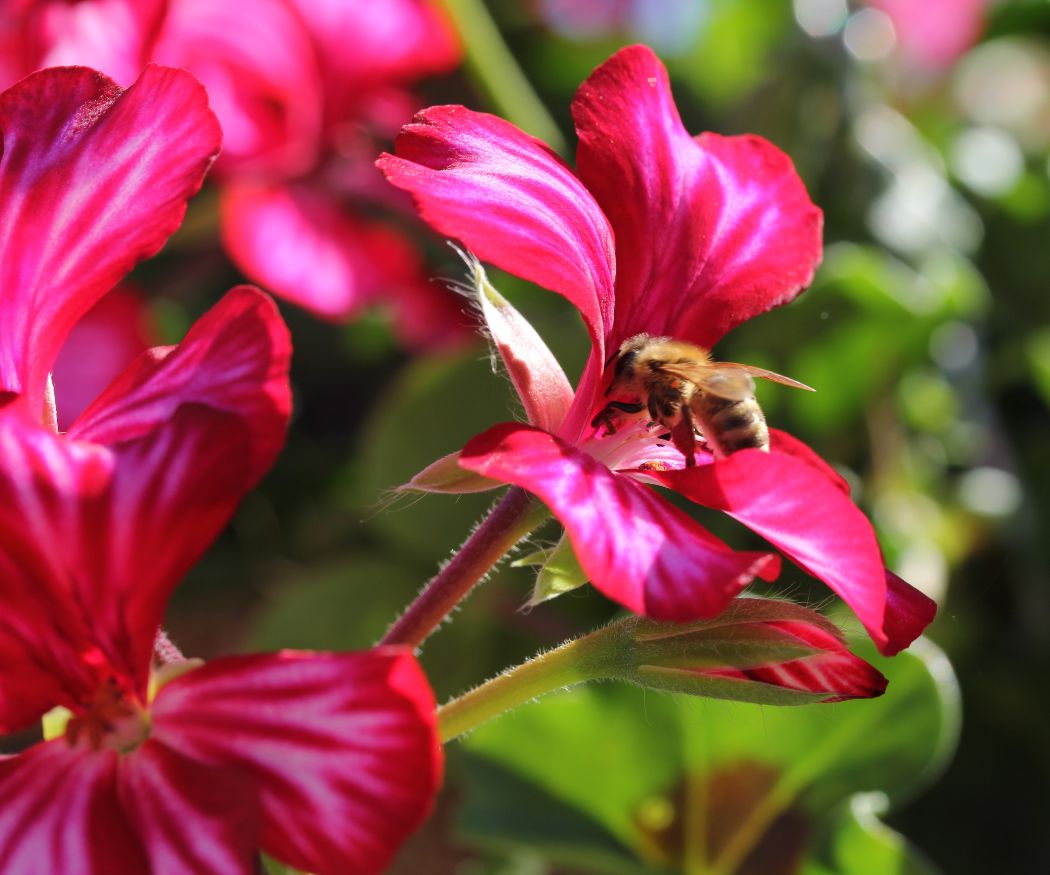 It has healing properties
Nicht nur lecker, sondern auch noch gesundheitsfördernd:
Not only delicious, but also beneficial to health: many geranium species also have a healing effect.
The South African natives used the plant to treat illnesses – especially respiratory diseases – and even today the roots of some geranium species are used in cold remedies.
Other species have a calming effect, which helps combat stress or depressive moods.
It protects against wasps and mosquitoes
Scented geraniums can help to repel annoying insects, and save summer evenings on the terrace or balcony.
The leaves of some species contain essential oils whose scent is pleasant for humans.
For insects like mosquitoes and wasps, however, it is a deterrent.
Geraniums that emit a lemon or an orange scent are particularly effective in this respect.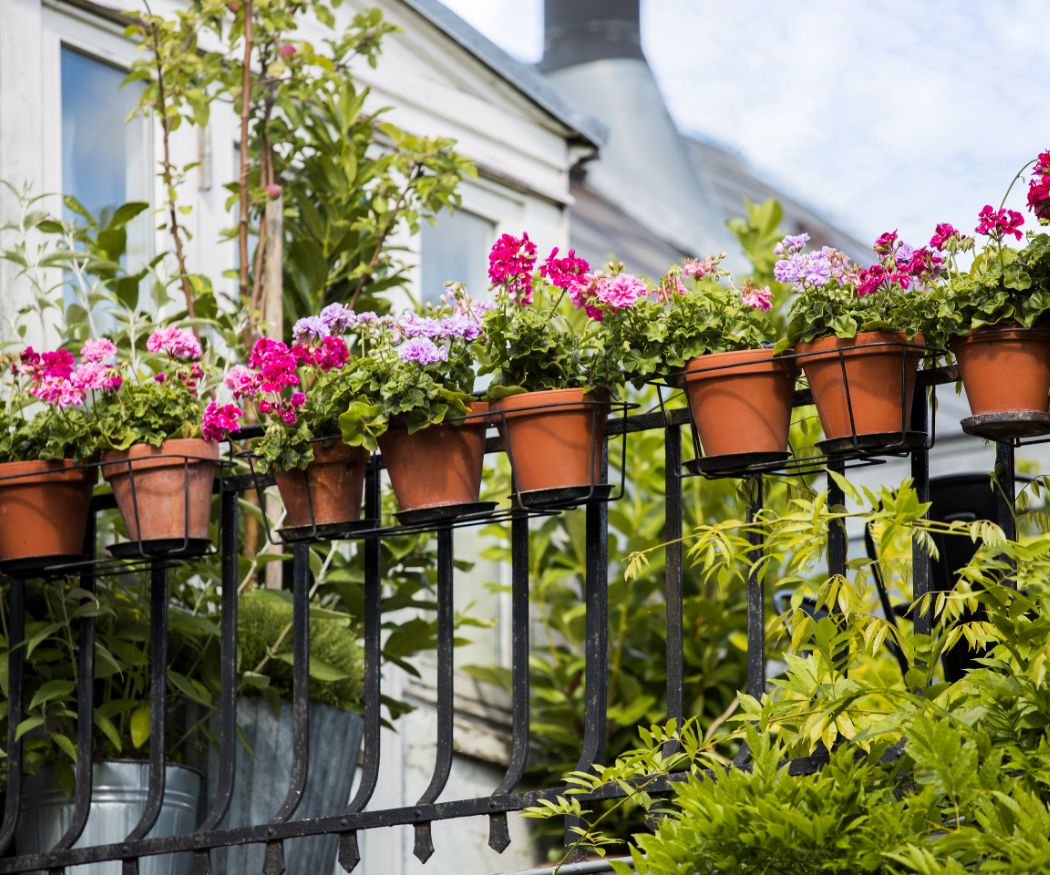 It's a record-breaker
Whether it's red, pink, white or yellow, the geranium comes in many colours (some varieties even have two colours) and shapes.
Geraniums are available in countless different colours: they flower in red, white, pink, lilac, salmon, orange or yellow, and there are also various bicoloured varieties.
But it is not only the variety of its colours that is record-breaking; some specimens of geranium are outstanding for their size!
There are references to specimens that are over five metres high – or have a truly gigantic girth of more than ten metres.
It is resilient
And as if that wasn't enough, the geranium is also particularly hardy and easy to care for.
All in all, there are definitely plenty of reasons to choose the geranium!
If you're thinking about planting it on your balcony or in a flower bed, why not take the plunge?
It's worth it!